Well warmer weather is upon us and that means we turn our attention to all things summer, like sitting outside, running from flying insects..and S'mores..lol!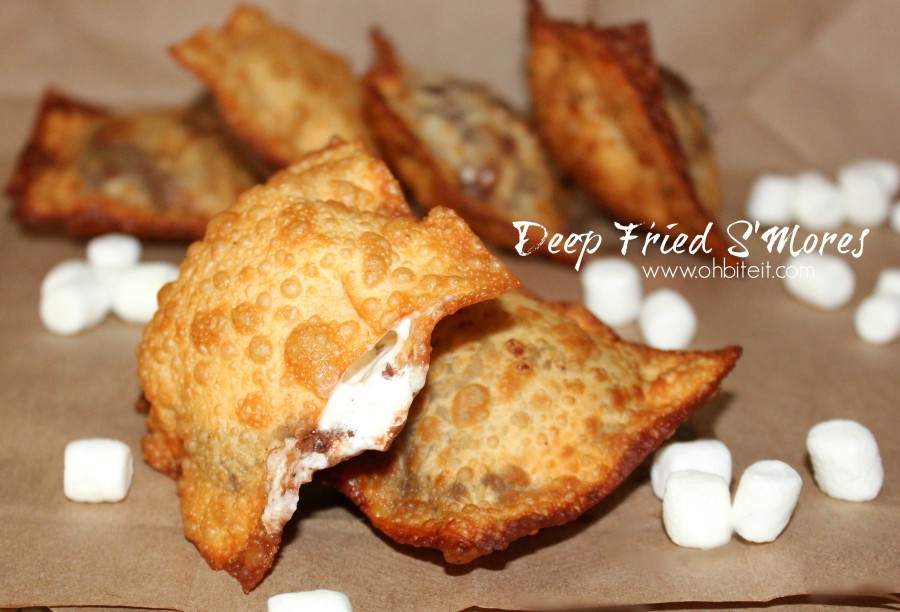 I know we've all seen every possible variety of S'mores known to mankind, and there's nothing much new about any of them.  So let me kick those s'mores up a notch or two with the only thing that I can think of to improve the almost 'unimprovable' ~ Let's FRY them!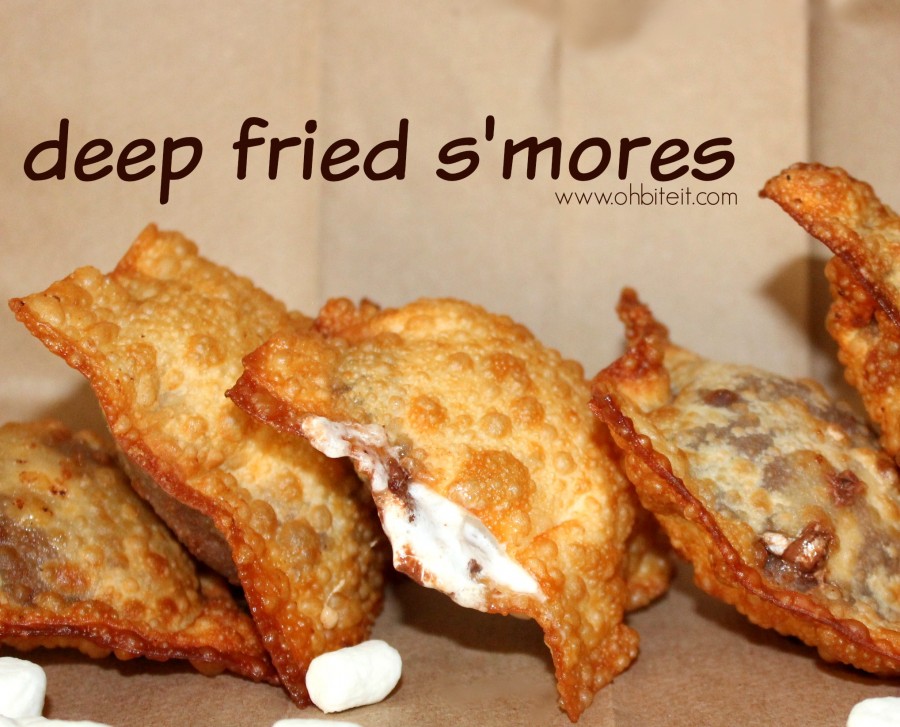 Oh yeah, that's right..I have no shame, I'll take the easy road when it comes to crazy culinary creations and drop anything in some hot, bubbling oil for the sake of deliciousness..You. Are. Welcome!
And not to beat this delicious dead horse or anything,,BUT~  you won't believe how incredible these crispy, ooey-gooey, s'mores filled pockets of perfection are.  No..I'm not even kidding.  These are my new favorite way to eat s'mores.
Let me walk you through it~
When you gently lift this light as air sweet pillow to your lips, you'll notice how extremely hot they are, and you wont even care.  Then..your teeth will cautiously crunch through what appears to be a golden, crispy pocket filled with heaven itself, only to be met by rivers of flowing chocolate/marshmallow lava, studded with some nutty & toasty graham cracker crumbs that will almost take your breath away.  The warm, gooey and nutty flavors are the perfect combo of titilating tastes, textures, and tempting delights that won't soon be forgotten.
~Build that fire, and fill a kettle with some oil..and BOOM..you're ready for a one of a kind, summer-lovin' s'more eating experience!
OR..just stay home, and use a pot on the stove…haha!!  Make LOTS!  🙂
What you'll need: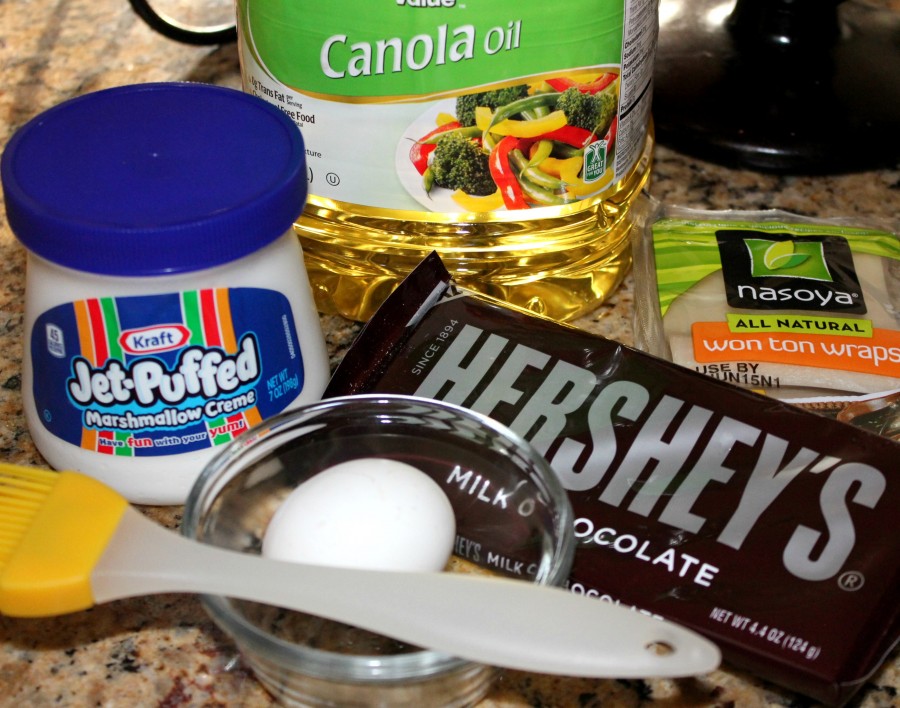 Egg Roll Wrappers…the small size
Marshmallow Cream/Fluff..one tsp. per s'more
A small square of your fave chocolate bar, I used Hershey's
1/4 cup graham cracker crumbs for sprinkling
1 egg mixed with a splash of water
Oil for frying..I used Canola
Directions:
Lay out a wrapper and place a square of chocolate, some marshmallow cream and a sprinkle of graham cracker crumbs into the center…
Now brush the edges with some egg wash…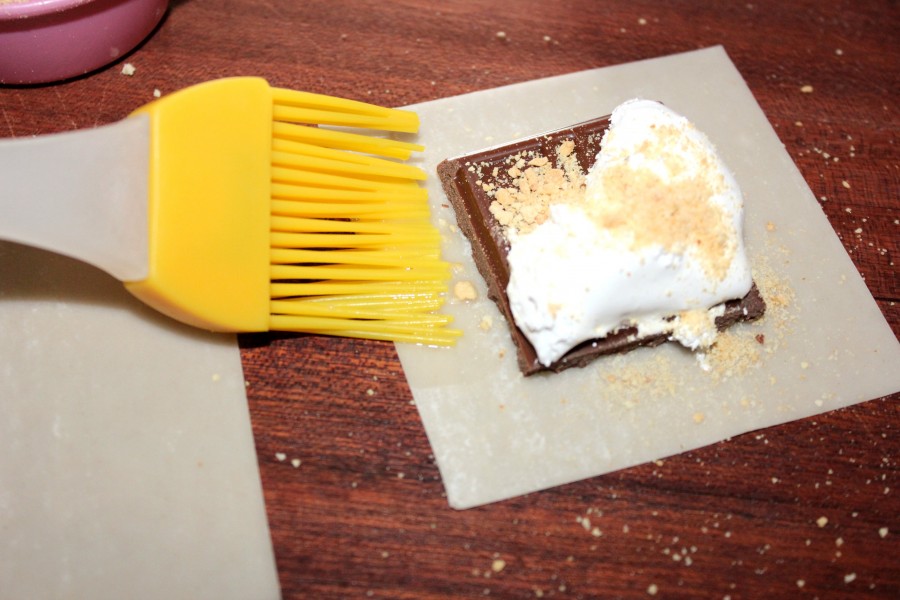 And seal the edges VERY VERY WELL!
Fry them up a few at a time in the hot (350 degree) oil until they're evenly golden and puffy on both sides.
Let them cool just a bit..if you can stand to wait…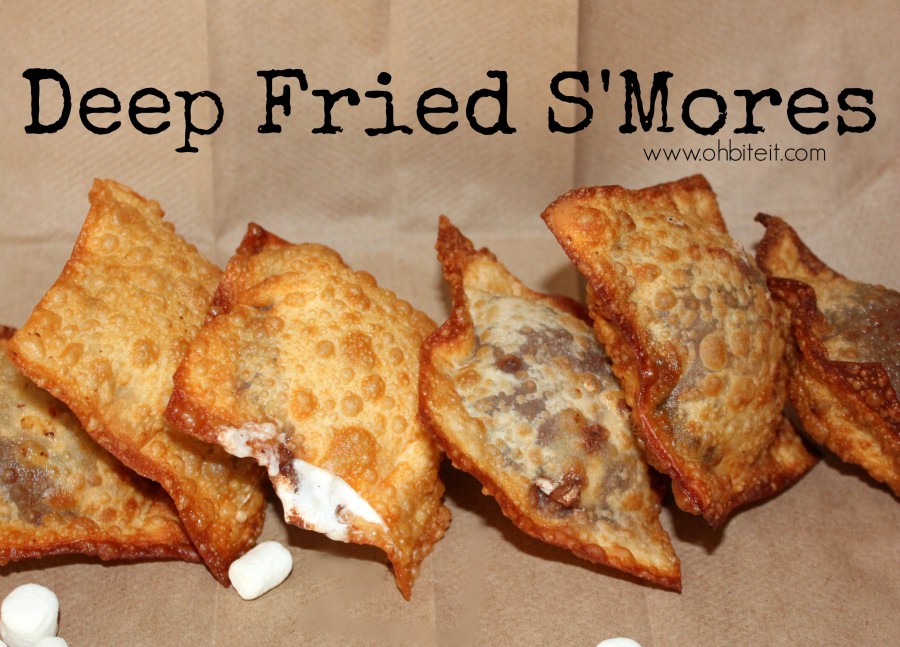 You will have a crowd around you right about now…
Sooo definitely eat them warm and gooey before they're gone!
You will LOVE them!  ~Enjoy!  🙂