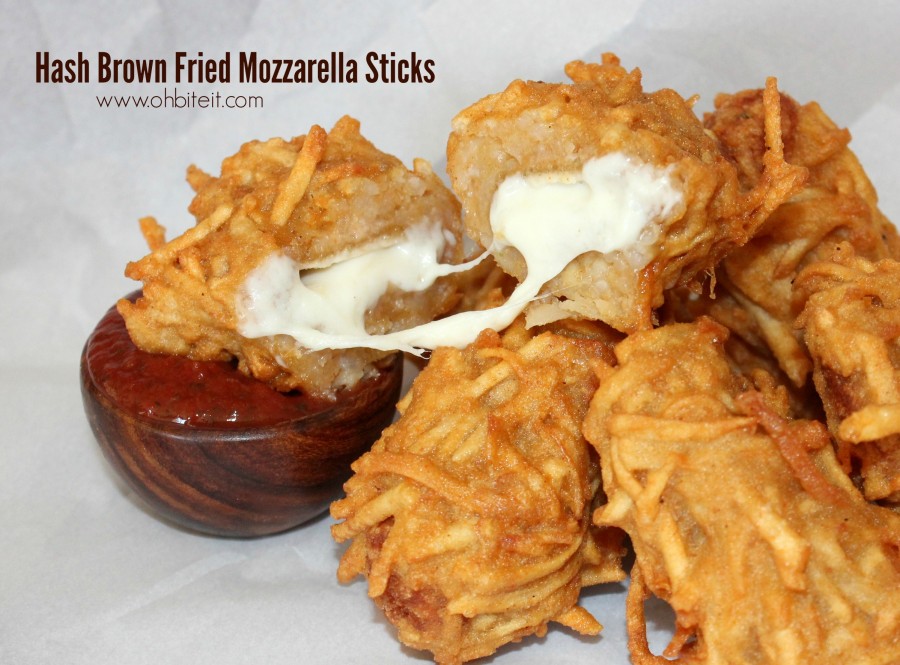 It's a little scary when the day comes that an awesomely, ooey-gooey, mozzarella stick is no longer enough for you, like, you just find yourself wanting to jazz it up, enhance it..uh, make it better!
For me, that day was today.  And what better way to make something better than to cover it in piles of battered hash browns and ..fry it?! 🙂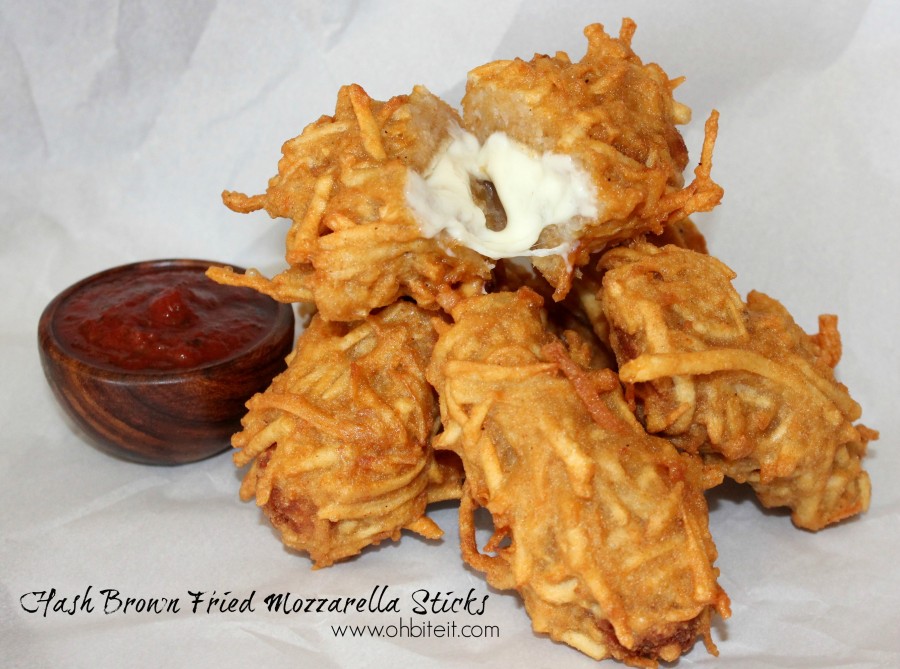 It doesn't get much better than that, especially when that toasty hash brown crust becomes one with that melty, perfectly seasoned stick of mozzarella cheese holding the whole thing together.
The flavor combo of the crispy, nutty, fried hash browns and the smooth, melty pull of that cheese is over the top!  Plunge them deep into some marinara, OR ketchup and your simple snacking just got kicked up a notch …or 10!
You'll never look at hash browns OR mozzarella sticks the same way again.  Make a HUGE batch and just sink down into that couch..call it a day, and a night…you're done!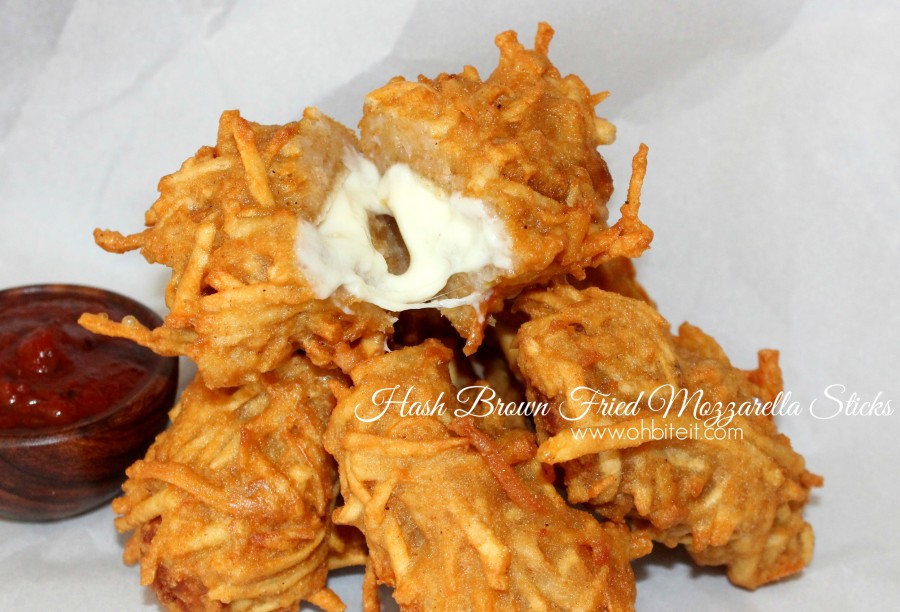 What you'll need for 8-10 sticks:
Frozen Mozzarella Sticks (8-10)
4 cups of defrosted hash browns, or you can make your own
2 cups flour..not shown
1 cup or so of water OR milk for a richer batter
1 egg
1 tsp. chili powder
1 tsp. garlic powder
salt and pepper to taste
oil for frying..I used canola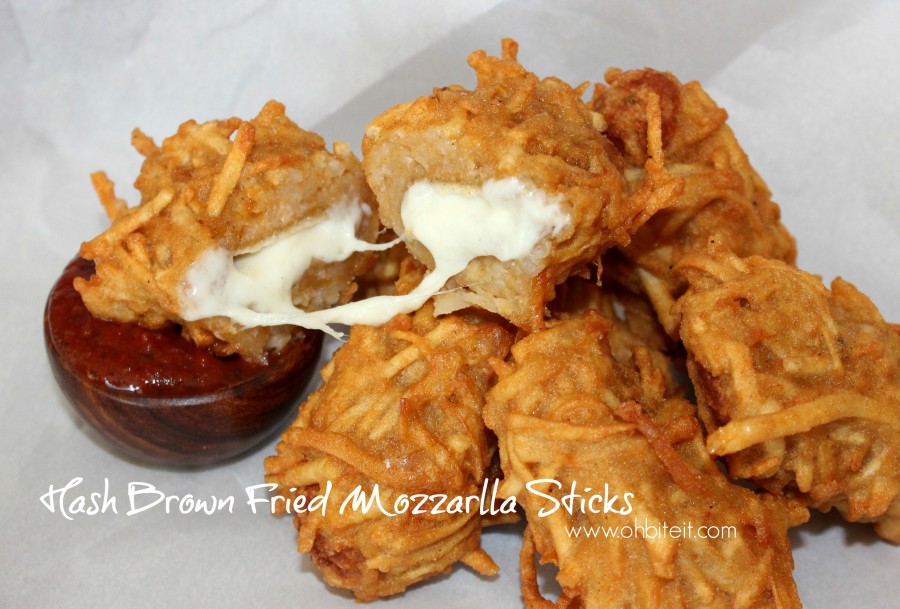 Directions:
In a large bowl combine the flour, water, egg, seasonings, and hash browns..
A sprinkle of flour onto both sides of the frozen mozzarella sticks with help the batter stick nicely…
You want it to be thick…and it will be!
 Now, this isn't a clean job..but like anything in life, if it's a bit messy..it's usually awesome, so just go with it…lol.
Grab a blob of the hash brown batter and form it around the mozzarella stick, set them aside as the oil heats up to 350 degrees, and they will get a little dry and easier to handle when it comes time to fry them up…
~Once you plop them into the HOT oil, the magic happens…so don't freak out!  😉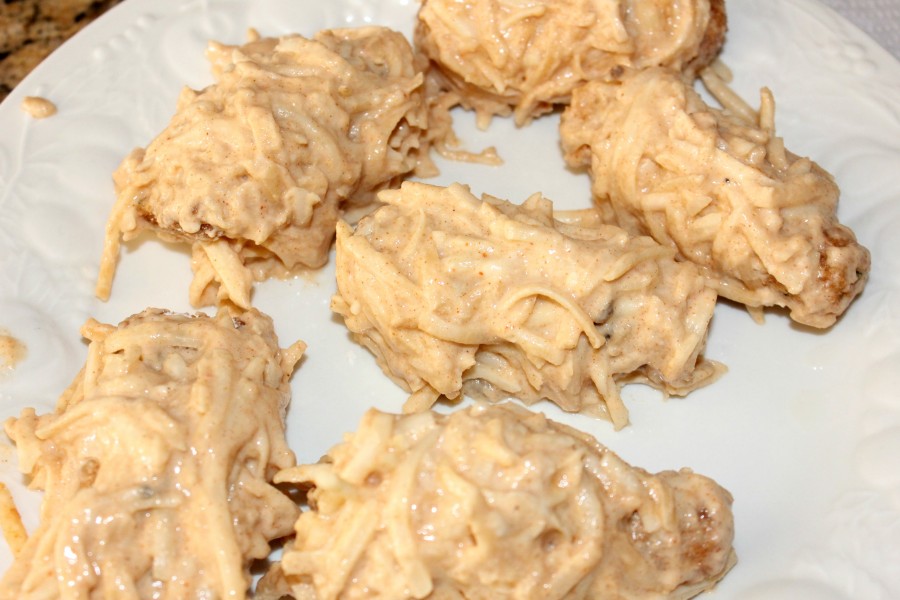 Fry them up one or two at a time until they're golden on all sides…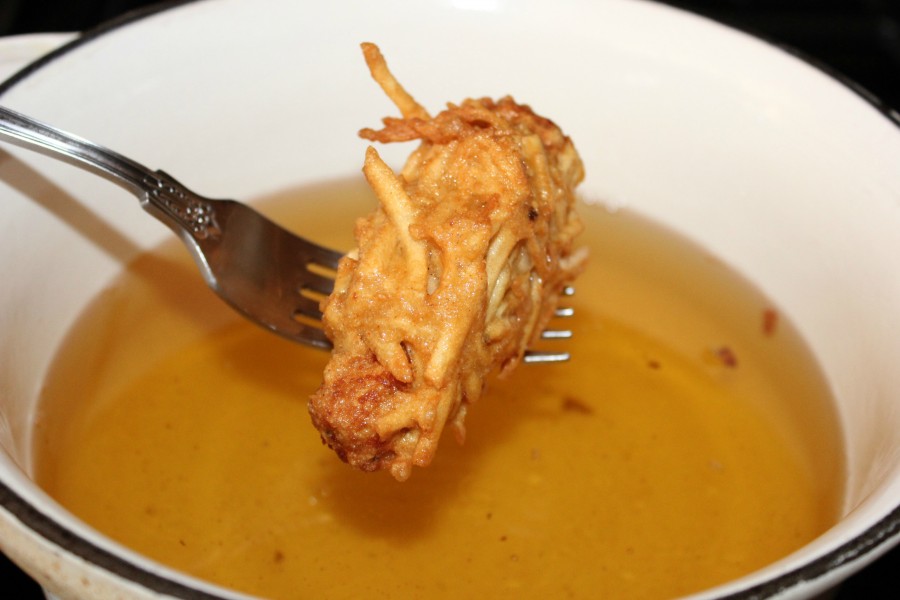 Serve them nice and warm…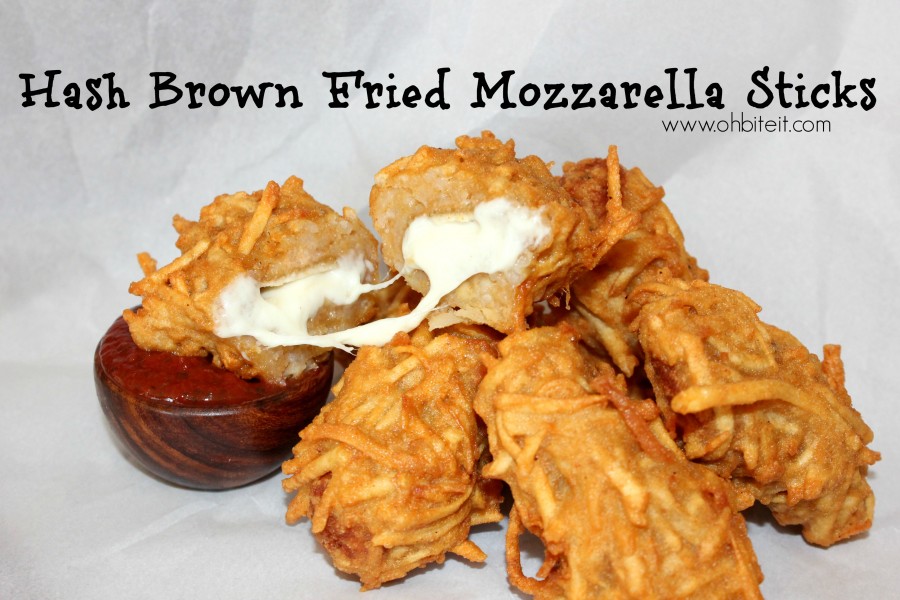 And don't forget the dippers!
~Enjoy! 🙂