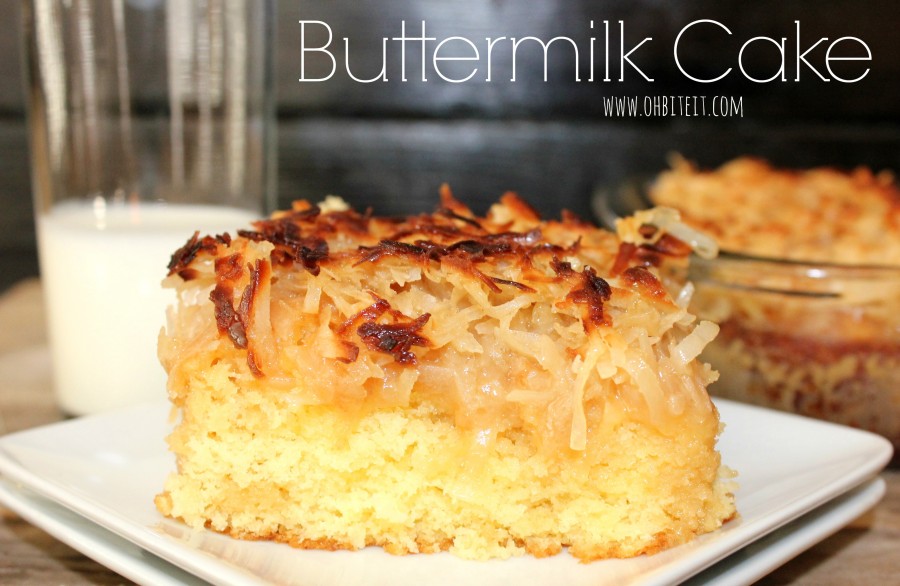 Have you noticed that you can't buy a tiny container of Buttermilk?   If they have that somewhere, I sure haven't seen it, so please let me know!!  …not that I'm in the market for Buttermilk THAT much…lol.  Although, now I might be inclined to purchase much more of it!
It is awesome!  The richness and super flavorful background elements that it provides to all kinds of savory and sweet dishes is divine!  AND…I heard that it's not even that bad for you…score!  🙂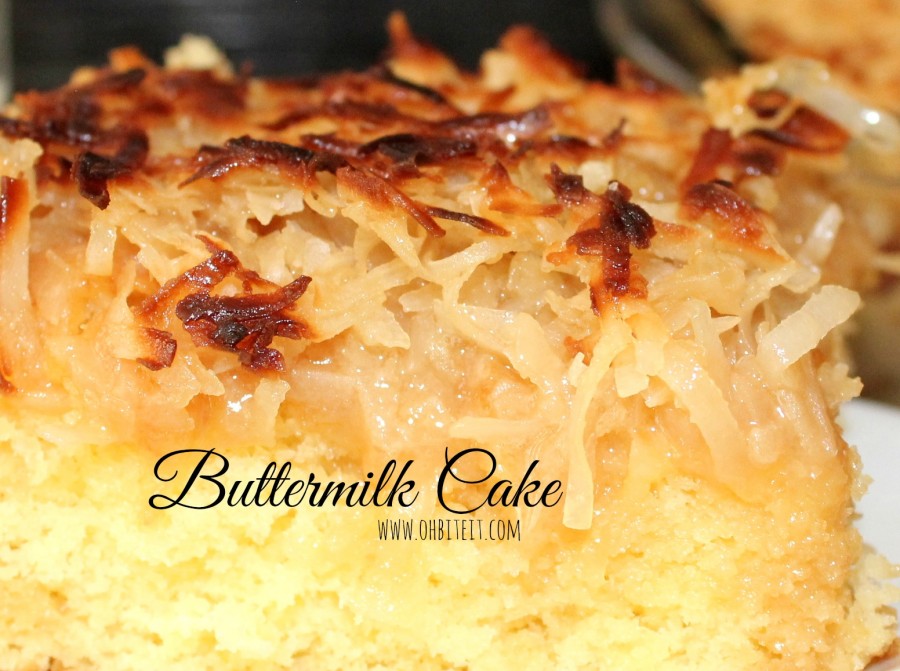 SO…when I found myself with tons of leftover Buttermilk, I knew I had to put every last drop of it to good use.  And here we are!
What better use is there, than a moist, rich and decadent cake?!  This cake is not only baked, but broiled as well.  Yep…sounds strange..tastes INCREDIBLE!
I have a feeling this may be an old-timey sort of recipe, but I didn't do any research, I just followed my instincts and proceeded accordingly with my fingers crossed… as I do with all my recipes..haha! 🙂
The sweetness of the cake is perfectly balanced with the slight tang and kick of the Buttermilk, all finished off with a crispy, chewy, and slightly charred Coconut crusted top!
~OMG…you've just got to try this!
What you'll need: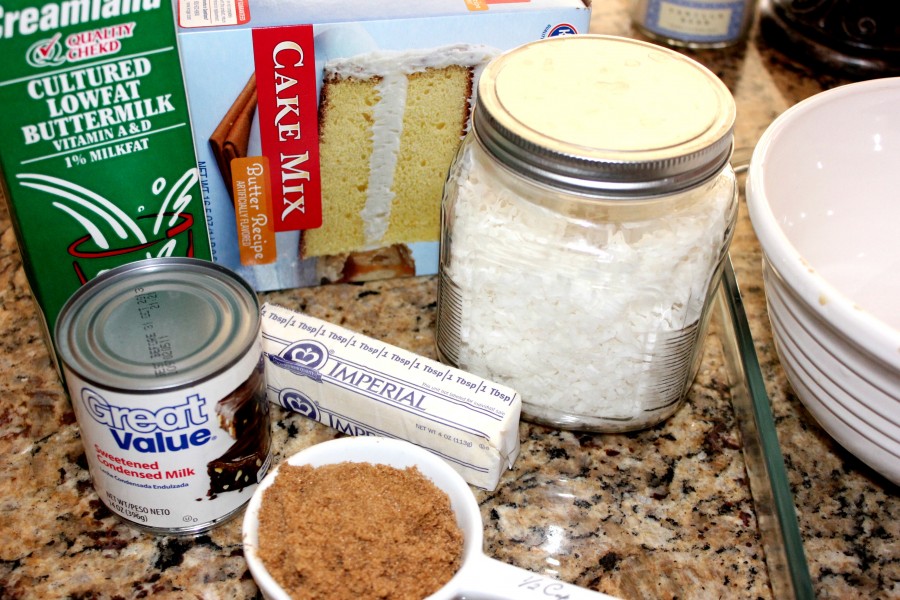 One box of yellow cake mix
Buttermilk..enough to replace the water called for in YOUR box recipe >> PLUS 3 tablespoons for the topping
The Topping!
3 tablespoons buttermilk
1 tbsp. sweetened condensed milk
1 cup sweetened Coconut
1/2 cup brown sugar..packed
1 stick of butter…melted..for the topping!
A 9×13 baking pan…sprayed with non-stick spray
Directions:
In a medium bowl, combine the cake mix according to your box instructions, BUT..replace the water with BUTTERMILK!  …Mix well!
Pour the batter into the pan and bake at 350 for approx. 15-10, OR until it's fully cooked through and golden on the top.
While it's baking, prepare the topping~
In a medium bowl combine the Sweetened Condensed Milk, Buttermilk, Coconut, melted Butter and Brown Sugar…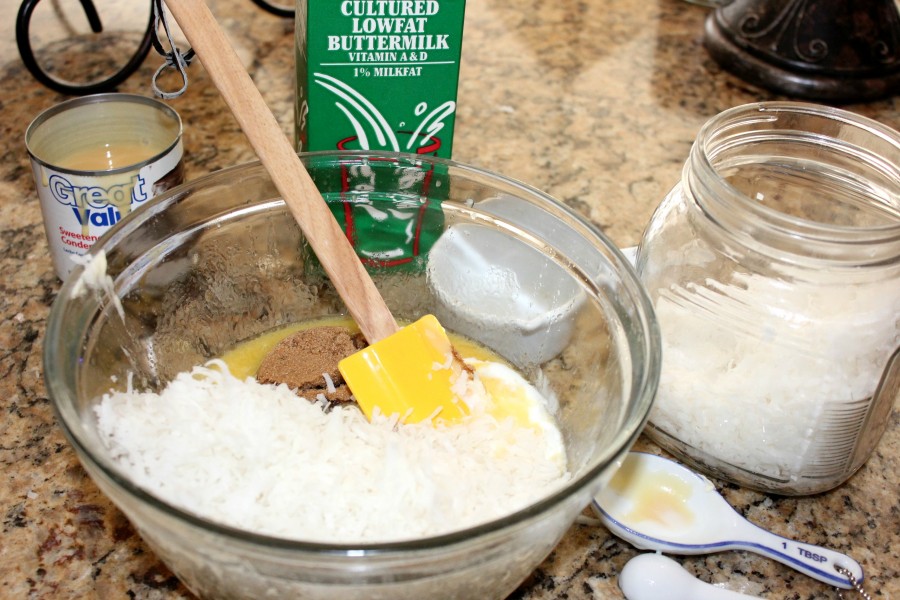 Mix until well combined…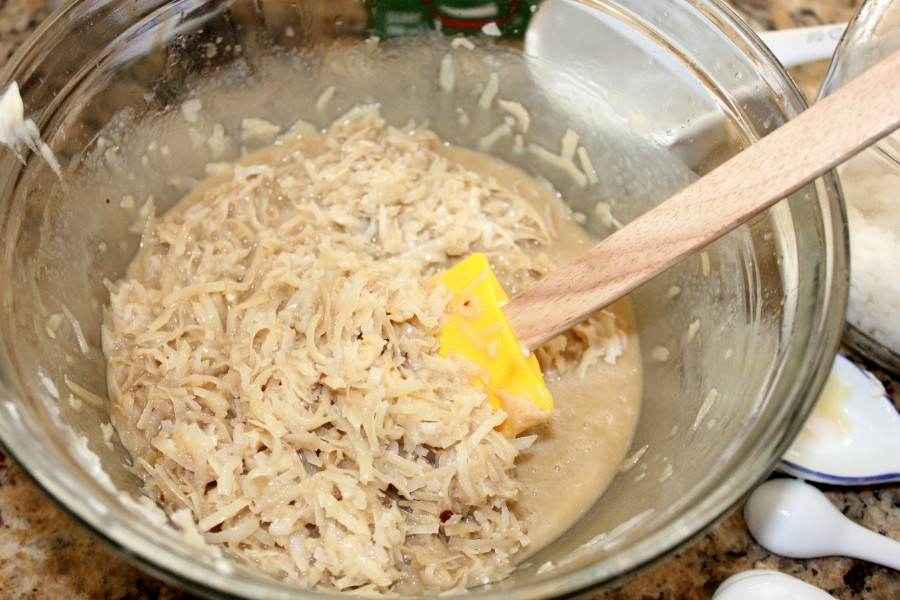 Let the cake cool…
Gently spread the topping evenly, all over the cooled cake…
NOW~  into the broiler it goes.
Broil it for about 3-6 minutes or so, but keep a close eye on it.  It can go from perfect to ruined in seconds..lol!  Take it out when the top is just starting to bubble and turn dark…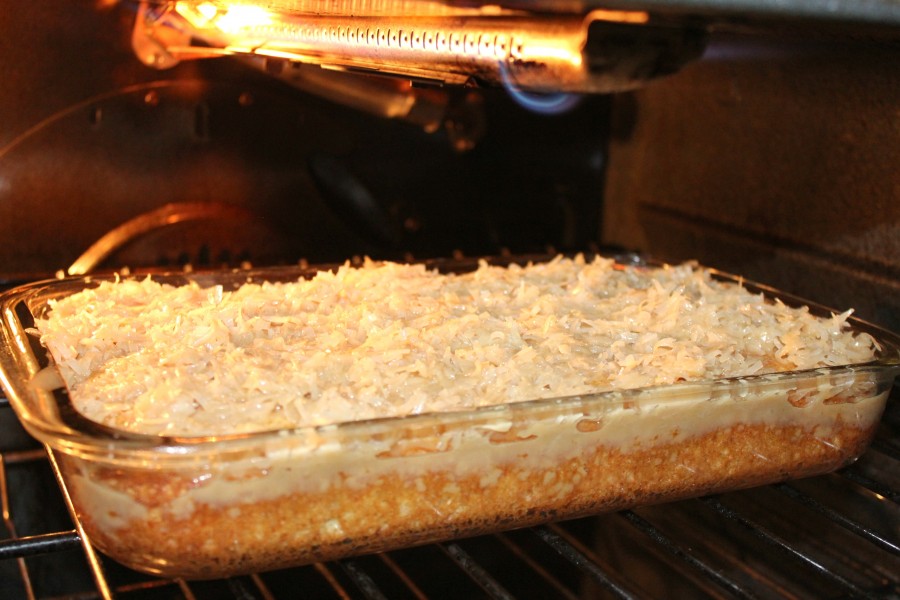 Let it cool …again~  you can do it.
Now, serve that baby up!
This will be everyone's new favorite…I promise!  Grab a nice piece for..um, YOU!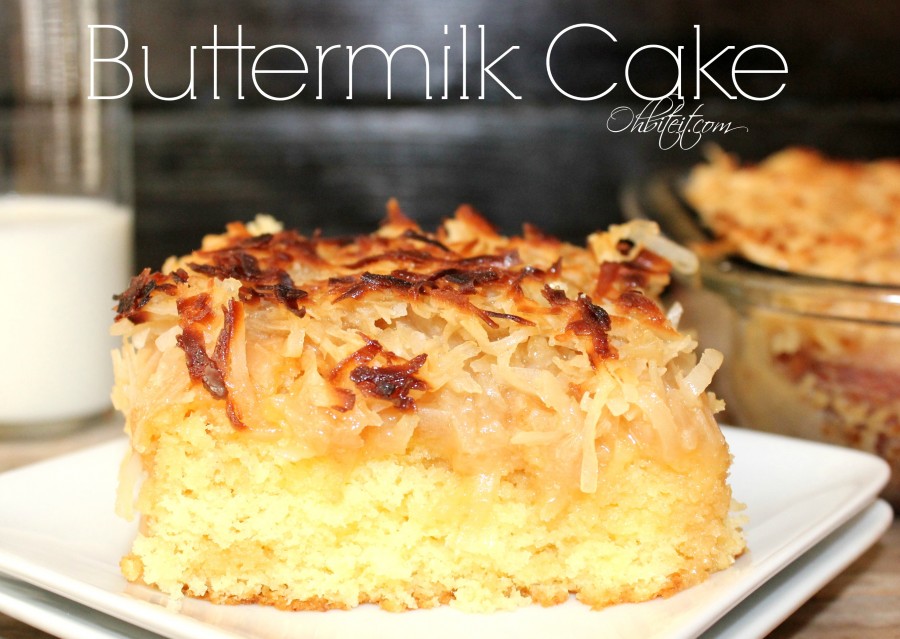 And dig in!  ~Enjoy!  🙂