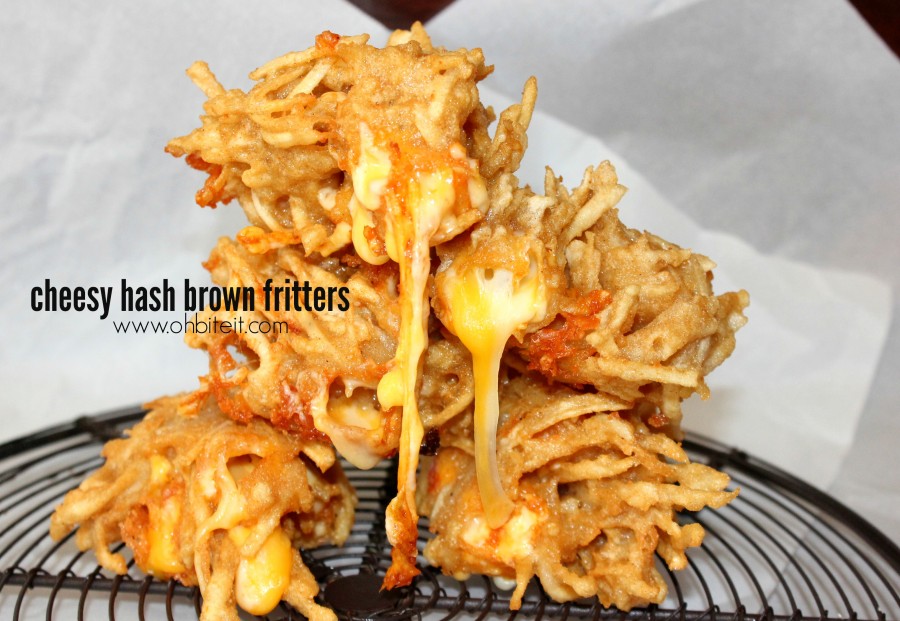 Ahh~Where do I start? Do I start with how amazing these are?  Or do I start with how simple these are to make? Hmm…
These little cheese-filled  hash brown fritters of fun are one of the best little snacks ever.  Each battered and crispy-fried hash brown shell is filled with hot melty cheese, so when you sink your teeth into one, be prepared for extreme lip pleasure!  Have napkins on hand! 🙂
They have almost everything that's needed in a superior snack..or breakfast, or lunch, or dinner!!
They have deep fried goodness, they have gooey-cheesy goodness, they have pop-in-your-mouth goodness..and they even have easy-to-make goodness.  Oh, goodness!  😉
Put all of that together with their 'WOW' factor and people will not want to levee your house..ever!  So be warned, do NOT, I repeat…do NOT make these for anyone who you don't want to see leave..eventually!  🙂
What you'll need:
2 cups of defrosted hash browns
8 1″ cubes of cheddar cheese
1 egg
1 cup flour
1 cup water
salt, pepper plus any seasonings you like..to taste!  I used chile powder and garlic powder.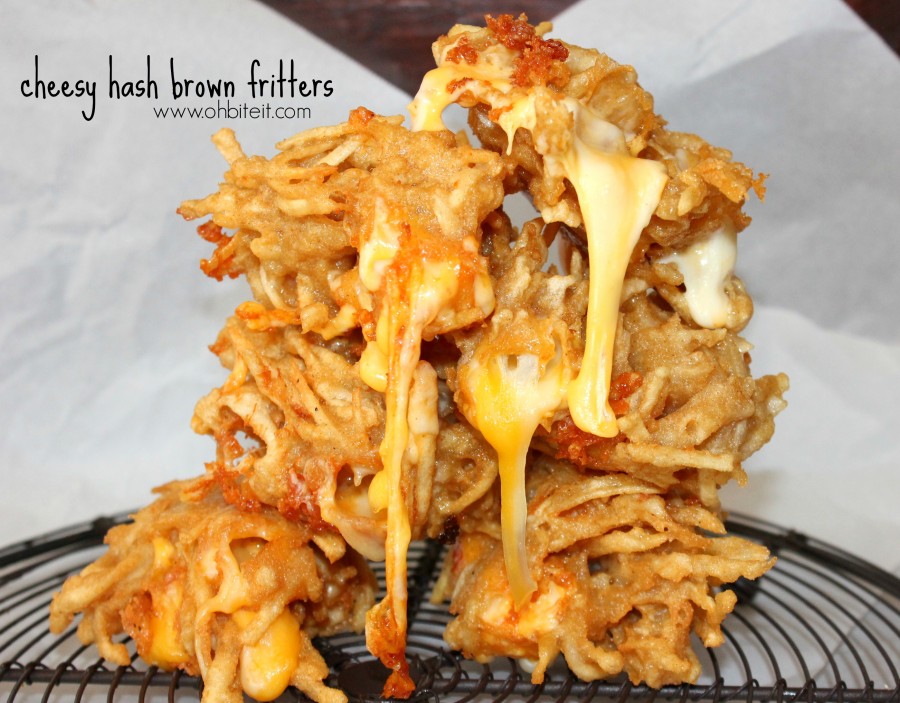 Directions:
In a large bowl, combine the seasonings,  flour, (some) water, and cheese..stir in the hash browns.  It should be a thick batter…so add the water carefully, you want it to be a pancake batter-like consistency.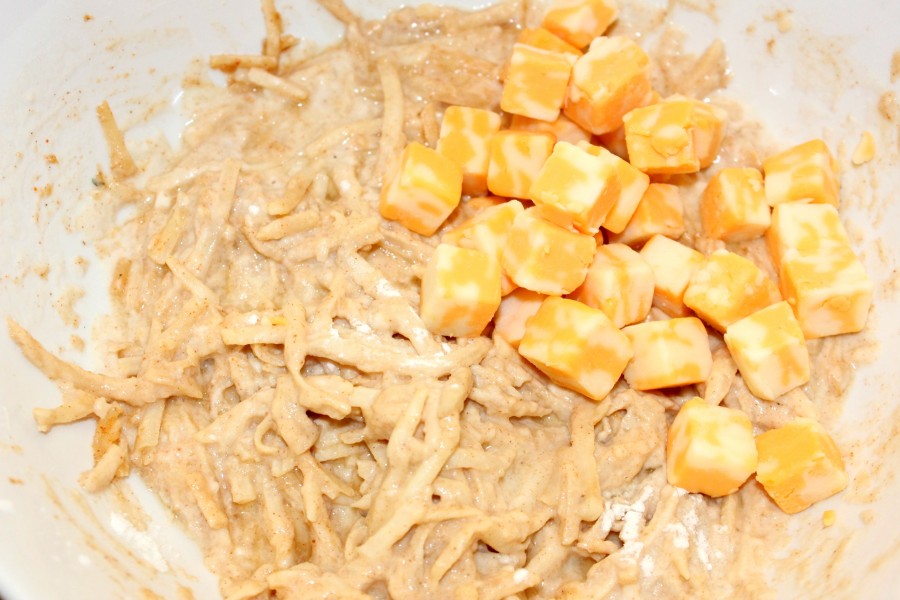 Scoop out approx. 1 tbsp or so of the batter and fry it up in the hot (350 degree) oil until the fritters are evenly golden and oozing some of the cheese!
Serve them up nice and warm, and gooey!
Grab a few for you before they're GONE!  ~Enjoy!  🙂