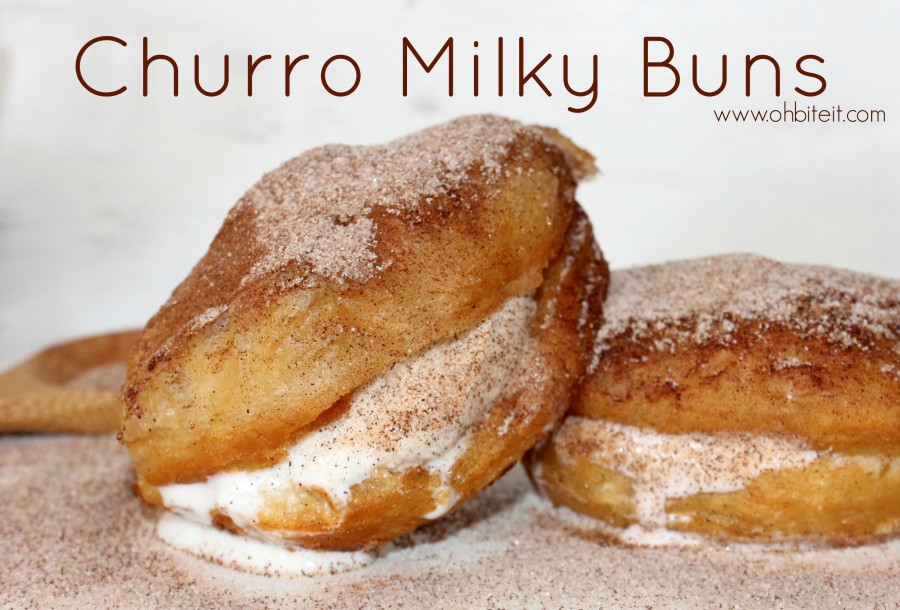 Rarely and I mean rarely, do I see food and feel the need to instantly get it into my lips..haha!!  Maybe it's because of the nature of what I do to and WITH food..lol?!
..OR maybe I just don't see THAT many things that make me go "Oooh"!
So when I started seeing these things called "Milky Buns" floating around, I knew they had to be special, because..OMG, I HAD to make them mine!!
The mere thought of a flaky, fresh, warm,  biscuity-ice creamy-sandwichy-hot/cold/ sweet treat got my blood racing, and got me racing into the kitchen to start hammering away at my own version!
Now, I wasn't able to find too many of these out there, so this is just my take on them.  HOWEVER, I do believe that this version will serve you well!  Why?..because I realized that with this recipe, you can enjoy these two ways!  You can devour them warm, filled with that creamy ice cold scoop of ice cream, ORrrr..you can stuff them, and freeze the entire beautiful biscuit, and THEN have a one of a kind, cinnamon, ice cream biscuit sandwich just waiting for you all summer long inside your freezer!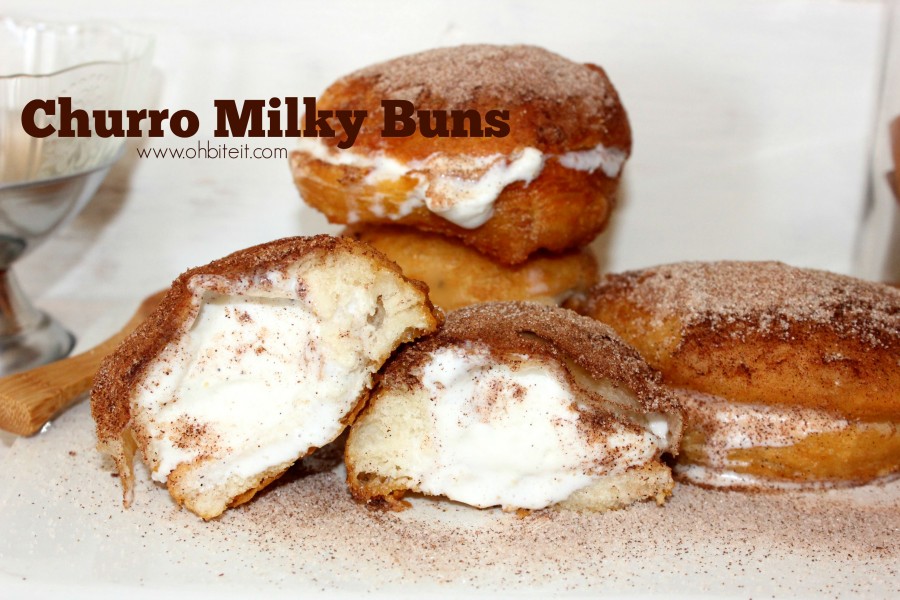 When you sink down into that warm and tender biscuit, and reach that smooth, cool, creamy center..something magical happens to all five of your senses..they almost explode with sensory pleasure overload ..LOL!
~Yep..you can even eat these frozen..TO DIE FOR either way!  SCORE~!
What you'll need:
1 container of Pillsbury Grands Flaky Layers Biscuits (8 count)
Vanilla Ice Cream, approx. 1 scoop per Bun
Cinnamon/Sugar for sprinkling
Oil for frying..I used Canola
Directions:
Fry up the biscuits, so they are like doughnuts.
Gently open up each biscuit…
Now, fill that baby up with a cold scoop of ice cream…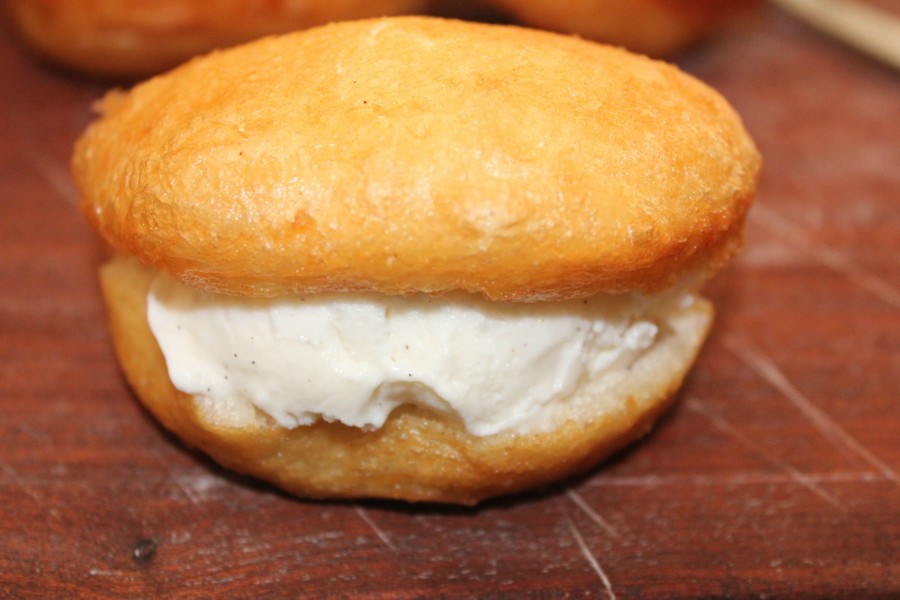 Sprinkle them while they're warm with cinnamon.sugar..don't be shy!  And at this point you can eat them let them melt in you mouth, OR wrap them individually, and freeze them for a cool grab-n-go treat like NO other!  THEY ARE SOOOO GOOD!
~Enjoy! 🙂