How cute are these mini crispy apple pies?
I feel like food just tastes better when it's petite and personal, the fact that you don't have to share any is just a bonus..lol!
These crunchy, pretty little pies are SO simple, succulent and adorable that they'll become one of your favorite go-to treats!  They're like the perfect combo of those fried apple pies that you get at the checkout, combined with the freshness of a crisp apple straight from the orchard!  You can start the day with three one or end the day with four one…either way you'll love them!
The light & crispy, crunchy shell holds in all of that tender apple goodness while the toppings take them over the top and allow for everyone to make the their own fabulous flavors!
~Make a batch and settle in with a big scoop of cold ice cream and cup of coffee or tea, you can thank me later! 🙂
What you'll need:
Fresh apples
large egg roll wrappers..one per apple
1 egg
1 tsp. cinnamon
1 tsp. apple pie spice
caramel sauce for drizzling
powdered sugar for dusting
oil for frying …i used canola
Directions:
Peel your apples…
..and cut them in half, scoop out the center where the seeds are…
**SIDE NOTE**  These apples maintain a nice texture, if you'd like a softer apple, blanch them in some boiling water for a minute or two to soften them up before wrapping and frying them!
Lay out one wrapper and place one apple half in the center, brush the edges with some egg…
Now, seal them up very well.  Fry them up in the hot (350 degree) oil until they're evenly golden on both sides…
Mix up some powdered sugar with the cinnamon and apple pie spice for delicious dusting!
Let them cool…
and dust those warm babies, don't be shy…
Drizzle them with caramel, because …YUM!
Now you can share them if you like the people around you…
OR, keep them all to yourself… especially the one with the goodies on top…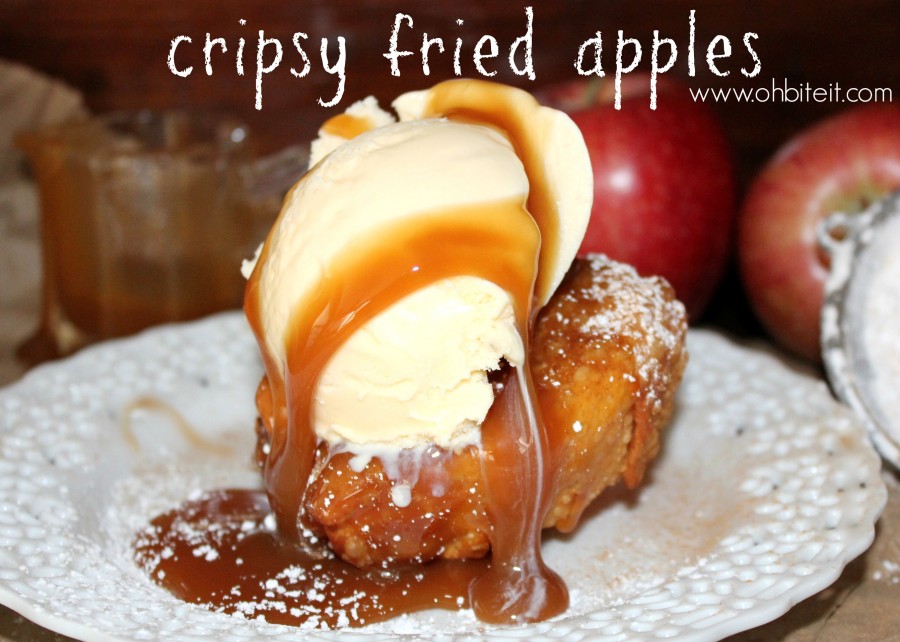 Whatever you do…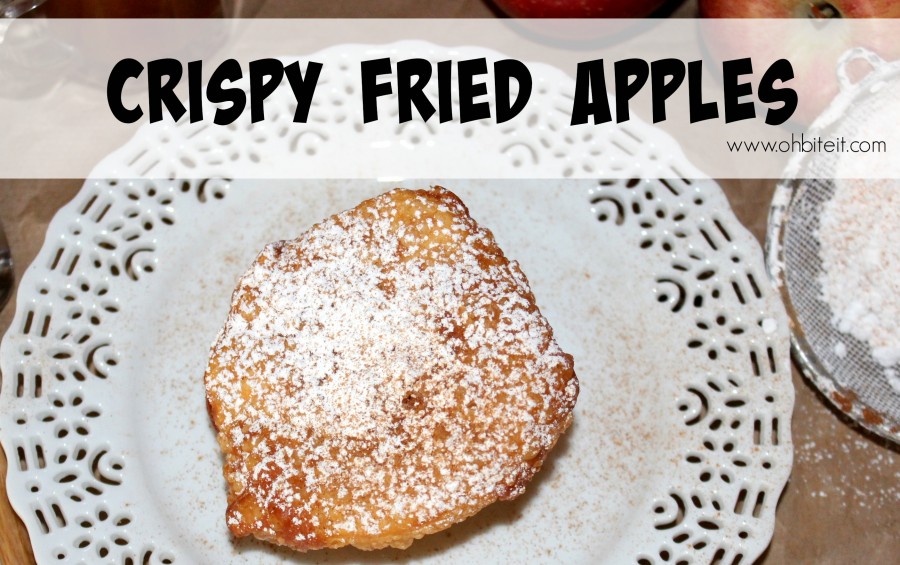 EAT THEM!  ~Enjoy! 🙂