When life hands you leftover mashed potatoes (and it WILL)..make waffles!  That's right!  Waffle-ize those tired taters and create a whole new mashed potato experience!
A fully-loaded mashed potato experience that will leave everyone wishing for leftovers all the time.
Tender and flavorful mashed potatoes are given a new life with each toasty, waffled, square of goodness.  Each crispy and warm Potato Waffle square is the perfect little chamber for all things Baked Potato topped!
~Go crazy with the toppings…NO shame! 🙂
What you'll need: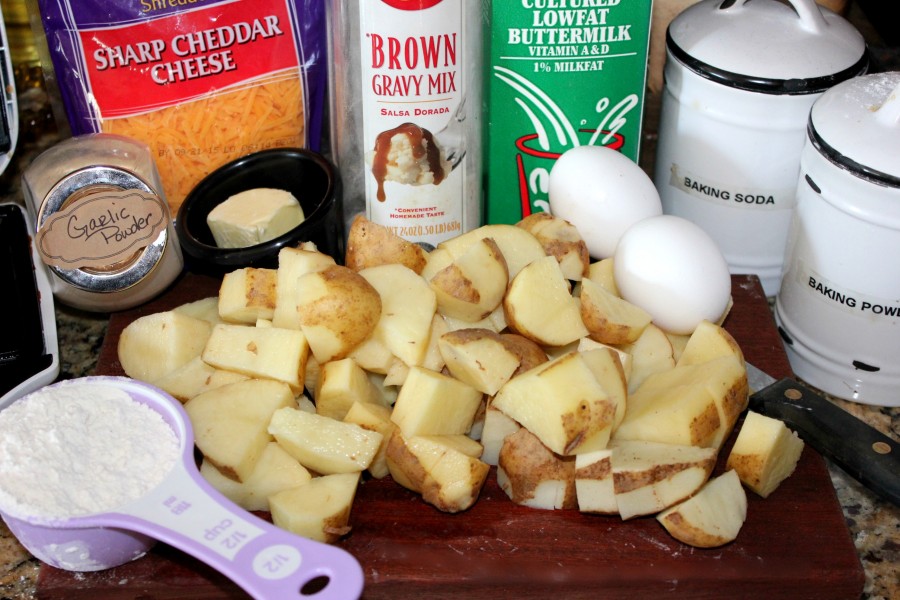 Leftover mashed potatoes..about 2 cups  OR whip some up.
1 cup flour
1/2 cup buttermilk, or milk
1 tbsp. butter..melted
2 eggs
1 tsp. garlic powder
1/2 tsp. baking powder
1/2 tsp. baking soda
salt and pepper to taste
All your fave toppings!  I used crispy crumbled bacon, cheese, and sour cream..gravy optional!
A waffle iron
Directions:
In a large bowl, combine the mashed potatoes with the flour, eggs, buttermilk, butter, baking powder, baking soda, and salt and pepper to taste…
Mix it all up until it's well incorporated.  Place about 3/4 cup of the potatoes into each section of your sprayed waffle iron, and cook them until they're golden and pop right out…
Place them onto a sheet pan and top them with the cheese and crispy crumbled bacon, bake them at 350 degrees for approx. 12 minutes r so..just to melt the cheese…
Now, top them with your fave toppings…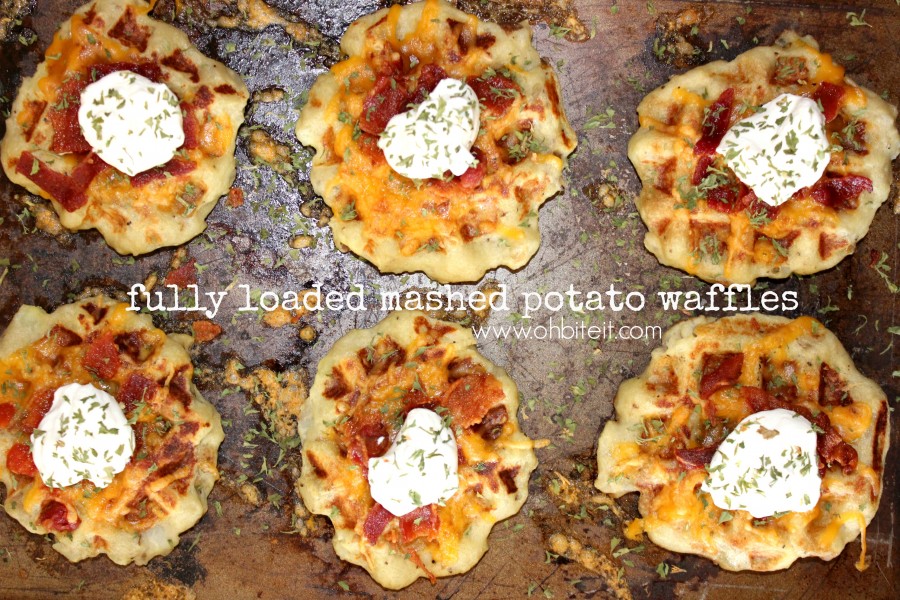 And dig in!  ~Enjoy! 🙂