Sooo, I may have a small, itsy-bitsy issue with throwing away food.  I HATE to waste food, oh..as noble as it would sound to say that it's because of my love and appreciation for our environment, it's really a bit more selfish than that!
Basically, I look at all food as a potential creation, and can't bring myself to waste a potential next-delicious dish!  There, I said it..lol!
That was the case with a few leftover doughnuts that I had just sitting around.  They weren't exactly fresh, and they weren't exactly old..I was torn.  So I did what almost anyone would do..right?!
I squished them down into a cake pan and breathed new life into them by drowning them in cheesecake and strawberries…lol!
~BOOM..I had the perfectly instant, tasty, unique and super-'thirsty' crust to absorb all of those amazing flavors!  WINNING!
The balance of deliciousness was incredible and the thick, sweet bed of doughnuts made the perfect sponge for all of those succulent strawberry juices!
And to think I almost threw away this one-of-a kind crust! Give this a try the next time you want to jazz up that cheesecake and watch the happiness it brings! 🙂
What you'll need: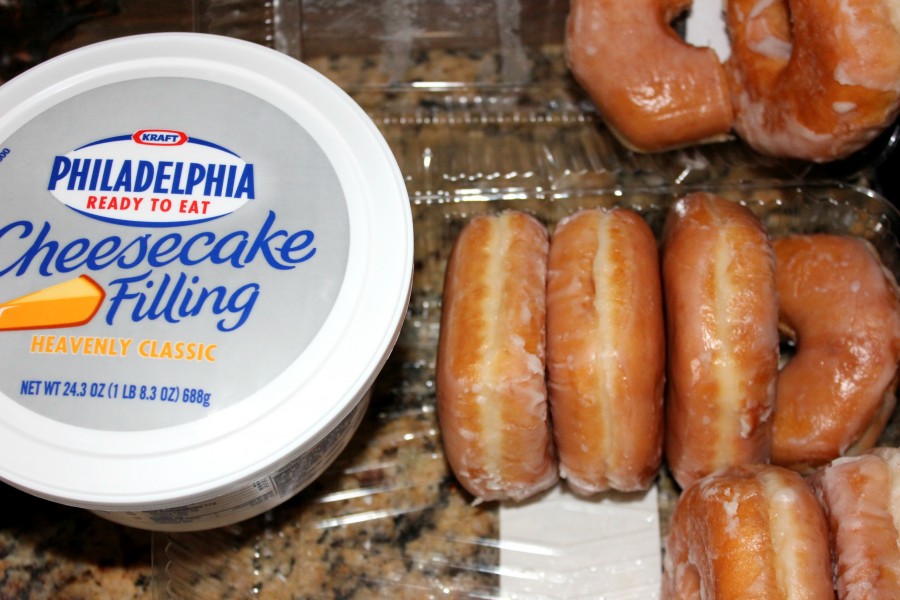 1-8″ cake pan..easy release bottom pans work best for this
glazed doughnuts..enough to cover the bottom of your pan
Cheesecake..I used pre-made store bought, but feel free to make your own!
2 cups fresh strawberries ( any fresh fruit will work..even caramel!! )
1/2 cup sugar
Directions:
Mix the strawberries with the sugar and set aside.  It will create its own sauce.
Cut the doughnuts a bit, just so they fit nice and snug down into the pan, try to cover as much area as you can…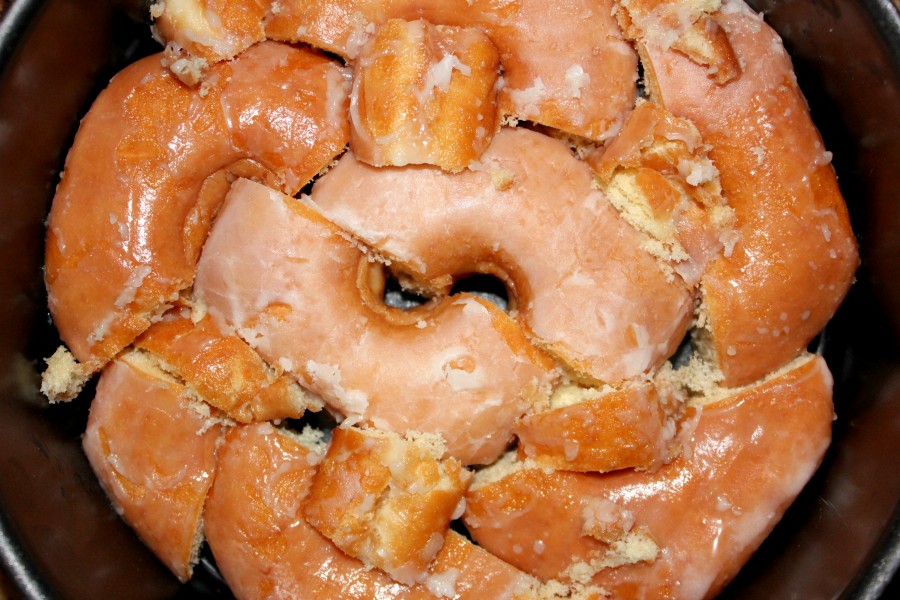 Now fill it up with the cheesecake…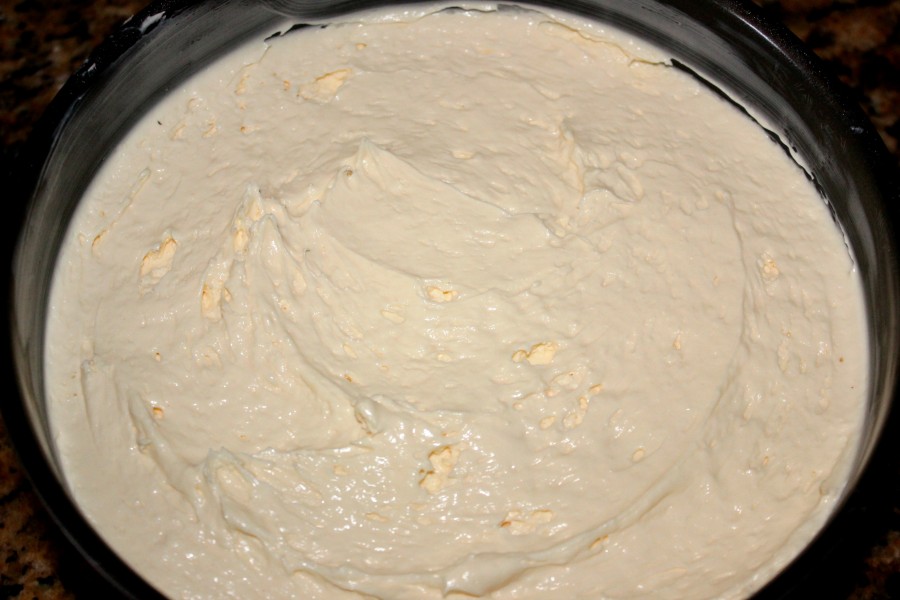 Put it into the fridge to set up, at least an hour or so…so it becomes one, like this..
Now top it with that incredible, self-sacued fruit…
And DIG IN!  ~Enjoy! 🙂