Ever wonder what it would be like to be able to scoop up a giant handful of warm mac n cheese in your hands and get it into your mouth without raising concern from your family and friends?  Not really, you say?  Well, now you can..kind of, and you will love it..lol!
Warm and buttery biscuits have made it possible for us to literally skip that annoying fork and get that glorious mac n cheese into our faces, where it belongs!  With hardly any mess to show for it.
I'm talking about a unique and super delicious delight in the form of a biscuit.
~This biscuit goes above and beyond as it cradles those warm scoops of mac n cheese, in the most adorable way ever.  MAKE LOTS!
What you'll need: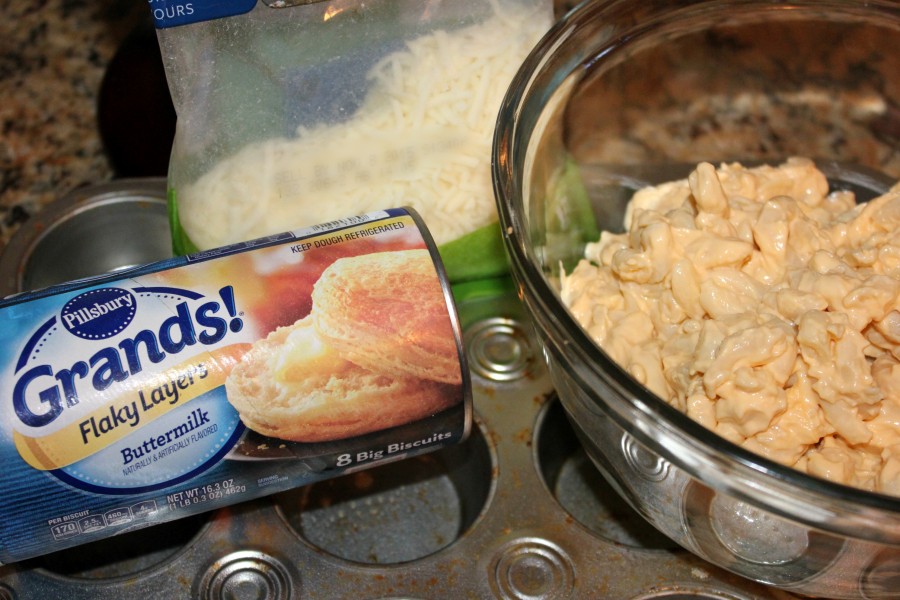 1 container (8 count) of Pillsbury Grands Flaky Layers Biscuits
2 cups of prepared Mac n Cheese
1 cup of Shredded Mozzarella
a muffin pan
Directions:
Place each biscuit into the muffin pan and gently push it down, creating a cup.
Add some of the shredded mozzarella down into the bottom of the biscuit …
Fill that cup up with the mac n cheese…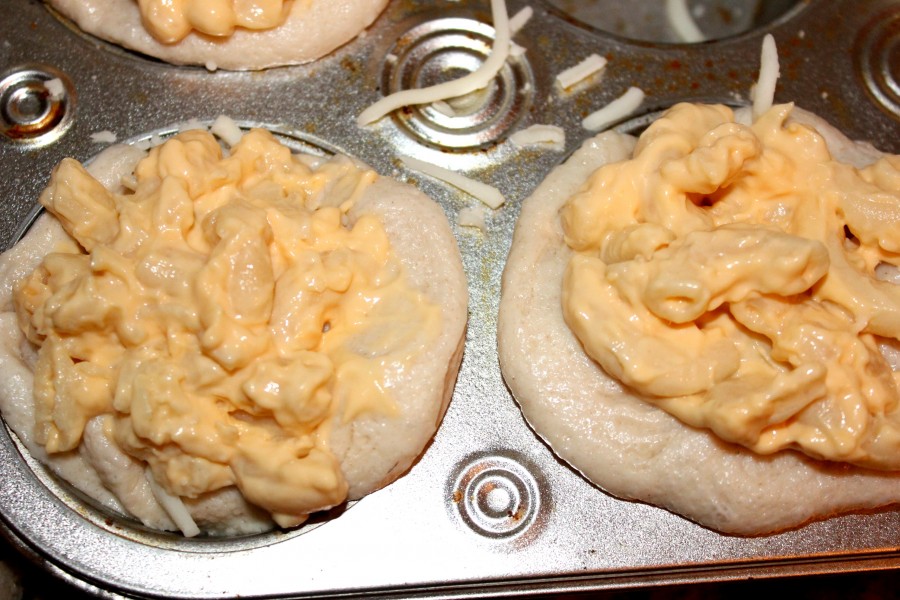 Bake them at 350 degrees for approx. 12-15 minutes, or until they're golden and bubbly.  Let them cool a bit before you remove them…
BUT, definitely serve them warm and ooey-gooey…
If you have it in you, try to share ..one!
And get that mac n cheesy biscuit goodness into your lips!  ~Enjoy! 🙂