When I was contacted by Reynold's to recreate their incredible Oven Baked Campfire S'mores recipe, I literally said OK before I finished reading the email…lol!  I mean, come on…there was NO way I was passing up the chance to eat make these super simple scrumptious s'mores!
What a fun way to enjoy dessert, or a snack.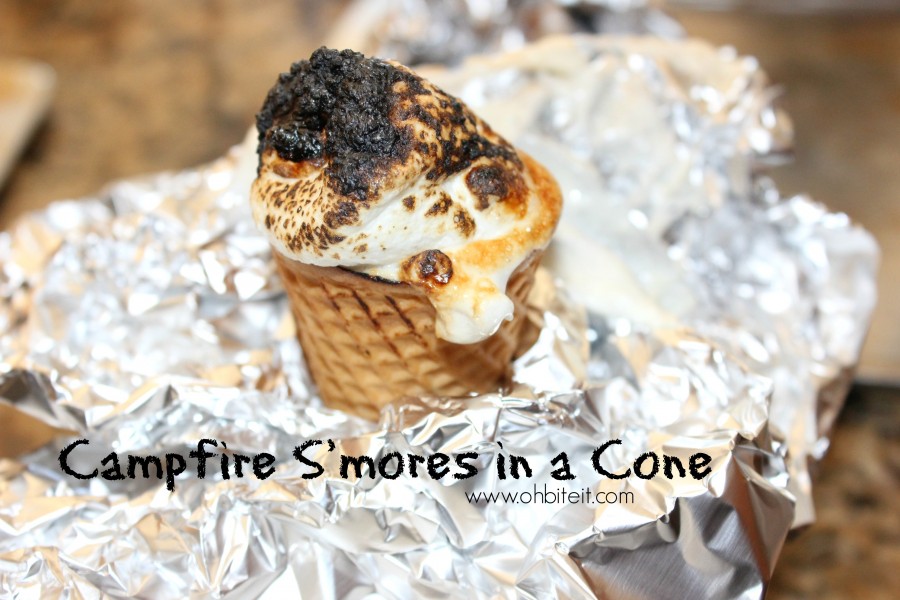 These are interactive, super cute and DELICIOUS!  Perfect for the kids too…they'll love stuffing those ice cream cones!  Not to mention that the mess is minimal, and clean up is a breeze!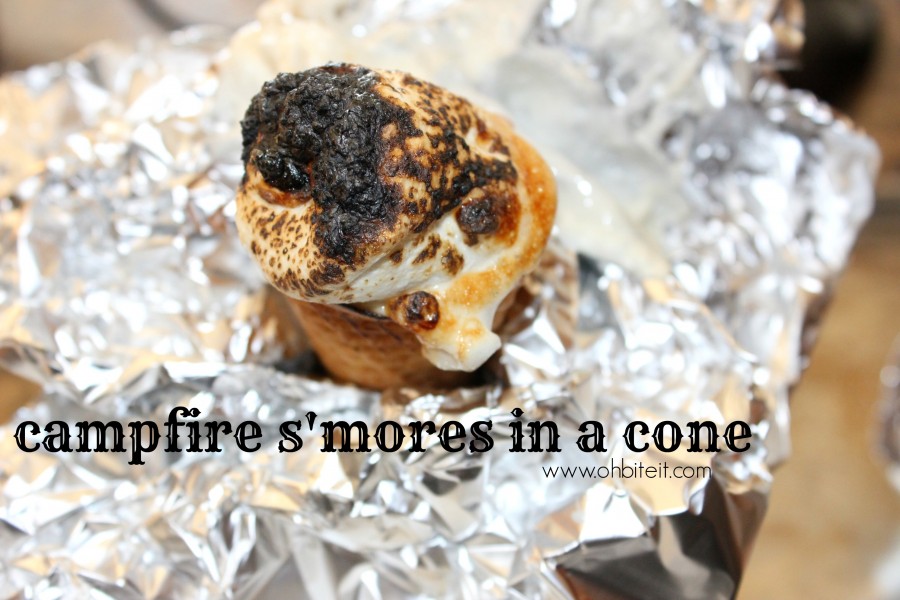 ~Check out  Reynold's Kitchens  for info and recipes,  and then go make these!!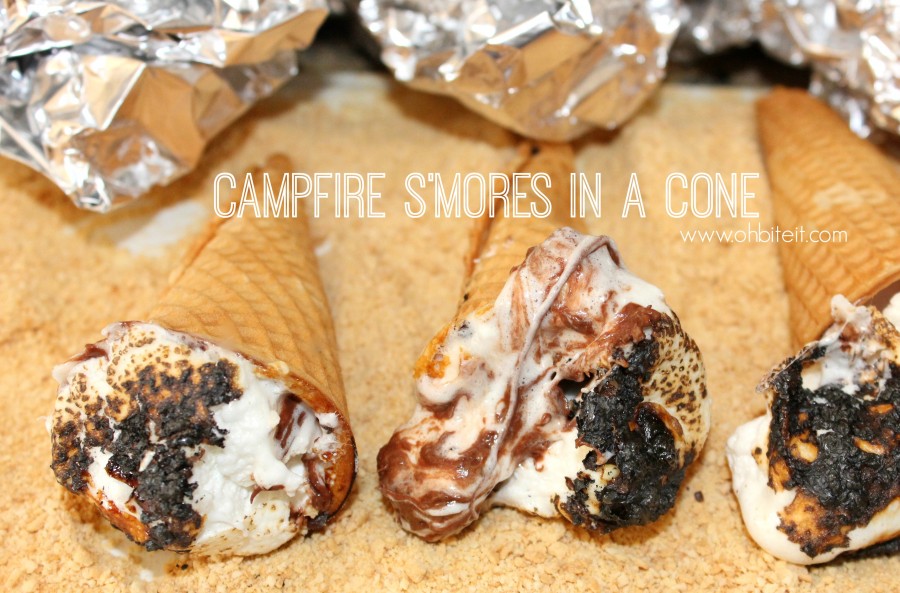 What you'll need:
Reynold's Wrap
Ice cream cones..one per each s'more
Chocolate Chips..a few for each s'more
Marshmallows..2 standard size or 6 minis
Graham cracker crumbs, for presentation and some flavor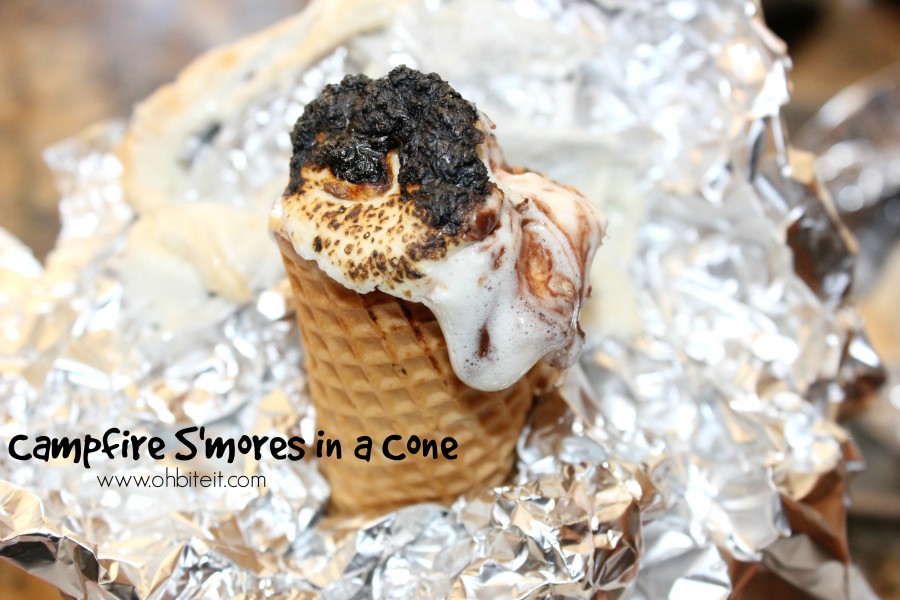 Directions:
Lay out about a square foot or so of Reynold's wrap, and fill your cone with the s'mores goodies, starting with the chocolate chips…
Press in some Marshmallows…
Wrap them up in the Reynold's wrap, I left a small opening at the top for a quick broil at the end (for a super toasty top), but that's an optional step…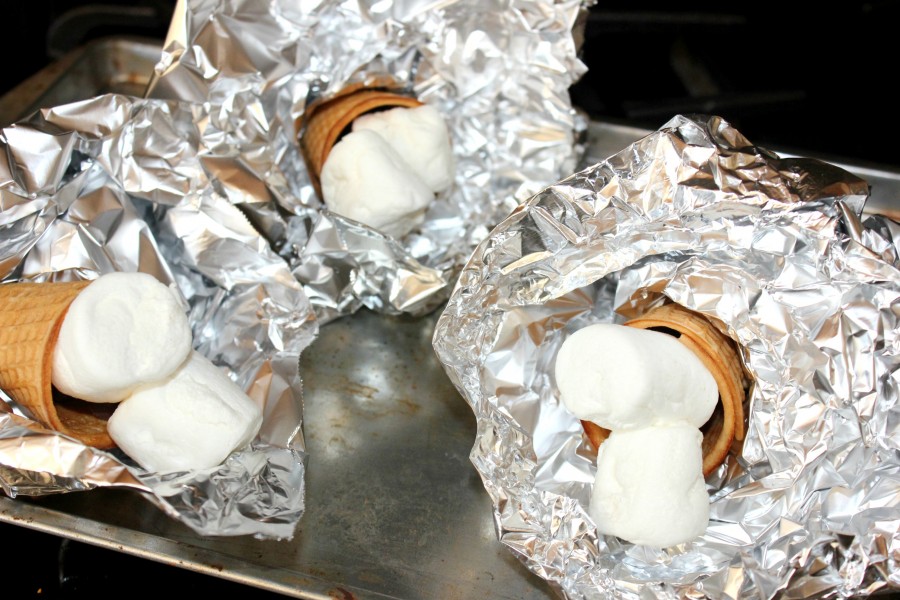 Bake them on a sheet pan in a 350 degree oven for approx 8-10  minutes, and then on broil for a few seconds to totally toast the tops of the marshmallows, if you'd like!
Serve them in the foil as is, or on a bed of graham cracker crumbs..either way, serve them nice and warm!  ~Enjoy!  🙂