SOoo..lately I've been experimenting with strange and unique ways to create delicious pie crusts.  And let me just tell you…it's bee FUN!
Did you know that you can create a pie crust with just about anything you can imagine?  I had no idea, but look..LOOK at this waffle crust, isn't it so cute?!
Annnd, it's super tasty!
The custardy, maple syrup soaked Belgian Waffles become super  toasty and are the perfect flavor-chamber for a rich, creamy, and decadent Maple Cream Pie that's studded with yepp..maple Bacon, because um..BACON!
But the best part is the reaction it gets when people lay their unsuspecting eyes upon it..It's priceless!!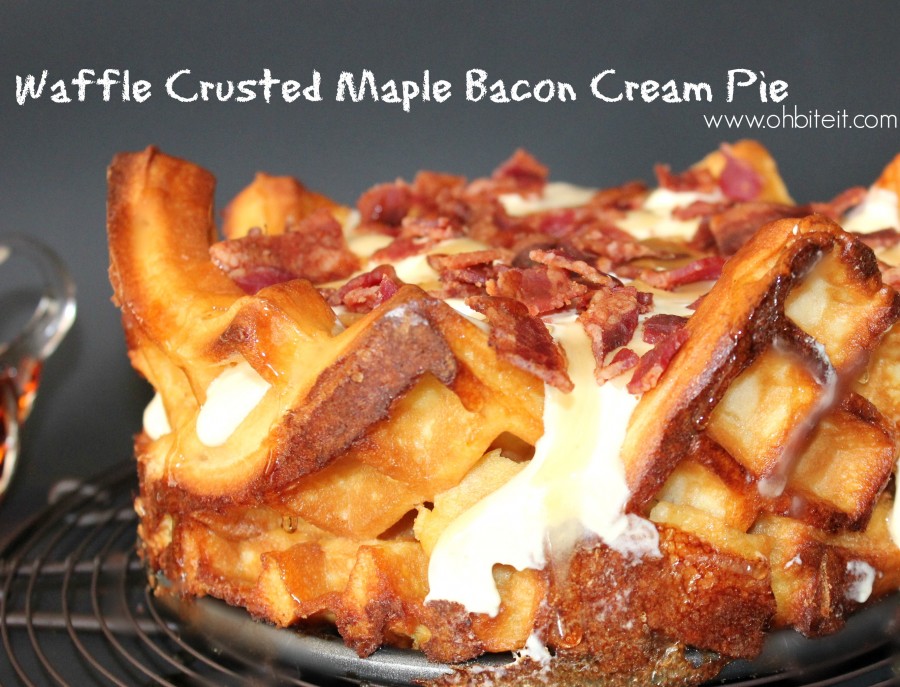 First you get the "WOW, what is that?" followed by the always popular "OMG..no way!"  haha!
Make this super simple freezer pie and give the gift of delicious smiles!
What you'll need:
The CRUST:
1-8″ springform pan
6 Belgian Waffles
3 eggs
1/2 cup Maple Syrup
The Maple Cream Pie:
1-15 oz. box of instant vanilla JELLO pudding
4 cups of Cool Whip
1/2 cup Maple Syrup
1/2 lb. of crispy and crumbled bacon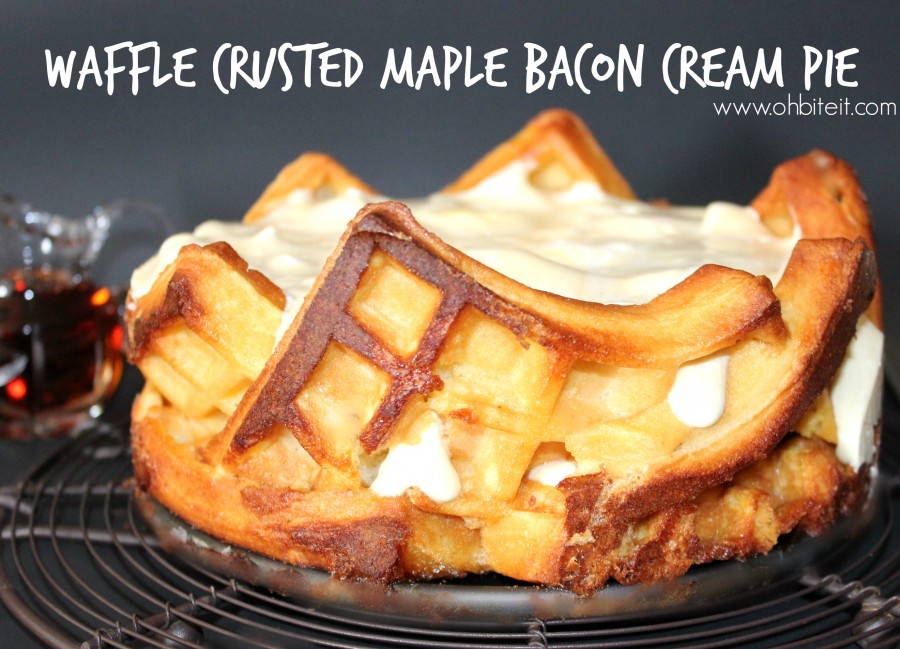 Directions:
Prepare the crust:
In a large bowl combine the 3 eggs and the 1/2 cup Maple Syrup…
Quickly soak both sides of each Waffle in the egg mixture…
Now..for the fun part!
Simply cut the Waffles into sections that will best fit the pan.  I chose to keep the sides large and visible, and just worked the bottom layer the best that I could.  It will all hold together after it bakes, so no worries!  Just be sure to cover the entire surface of the pan.
If you have any egg mixture left, just drizzle it over the crust.  Place some parchment paper onto the wet crust and pour some dry beans in there to weigh it down…
Bake the crust at 350 degrees for approx. 15 minutes, or until the crust is golden and solid.  You can remove the paper and beans to brown it up for a few minutes towards the end, just to get a nice, solid golden color onto the entire crust.
Let the crust cool completely and make the Maple Cream Pie:
In a large bowl, mix up the instant Jello pudding according to the box instructions.  Fold in the 1/2 cup of maple Syrup…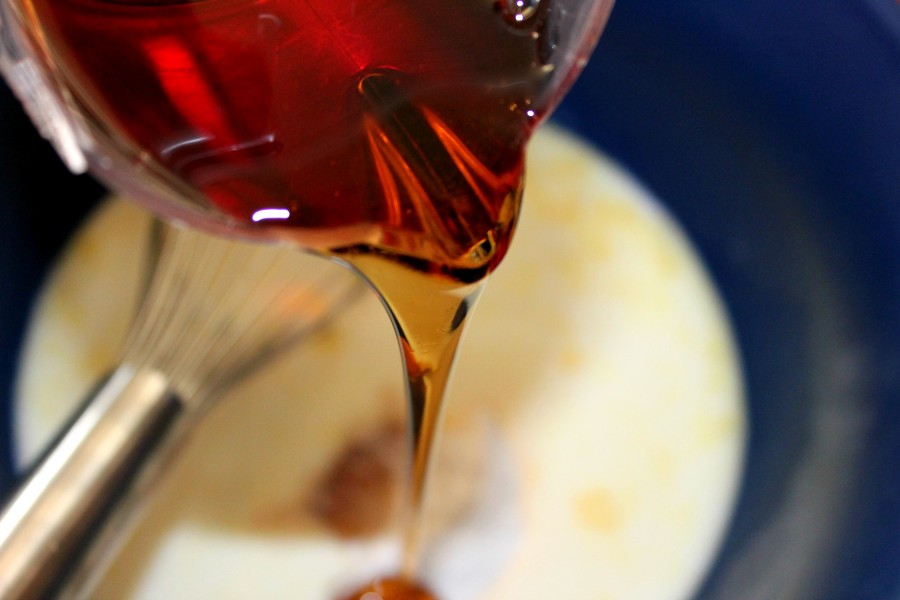 And fold in the Cool Whip, you can leave some lumps if you'd like, they'll be yummy, cold pockets of sweetness…
Pour it into the cooled waffle crust, making sure not to fill it above the lowest point of the crust…
Now~  into the freezer for at least 2 hours to firm up.
Crisp up the Bacon if you'd like to go that route..lol
Serve it with an extra drizzle of Maple Syrup…
And grab yourself a creamy, cool, waffle crusted slice!  ~Enjoy!  🙂