I'm always on the lookout for new and fun ways to get drunk enjoy some cocktails, and I think I may have struck gold right here with this tipsy chocolaty-cake libation creation!
These cake shots aren't for the weak, they pack a HUGE punch!!  And you know all that chatter about how the 'alcohol cooks out'…well, toss that out the window!  This alcohol is here, and it's not going anywhere!
Each booze-drenched shot will leave you warmed from the inside out, and between the chocolate goodness and the sweet buzz..you're gonna be happy-happy!
I haven't even gotten to the fun part yet..nope!  These shots aren't only the best tasting, most unique way to get your buzz on, but they're also interactive.  That's right, everyone digs out their very own shot…which tends to get even more fun as the night goes on..LOL!
You'll plunge your shot glass down deep into the whiskey soaked chocolate cake from heaven, and like magic, out comes a shot glass filled with your very own serving of the most tantalizing, tipsy, and tasty treats you've EVER had!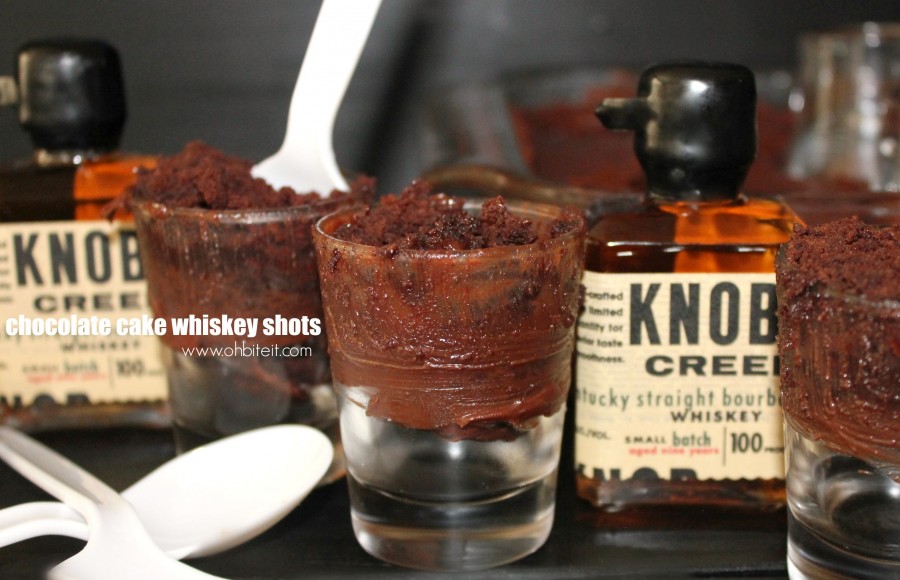 Go in for more..and maybe more..  you'll LOVE it!  CHEERS! 🙂
What you'll need: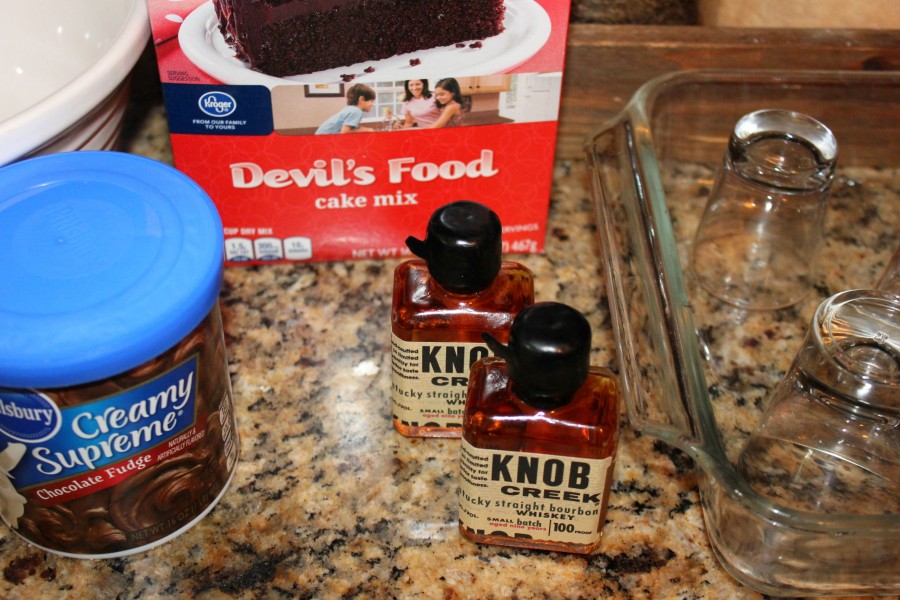 9x9x2 pan
1 box of Devil's Food Cake
1 cup Whiskey (enough to replace the water in the cake recipe)
Chocolate frosting
6-8 Shot glasses
mini spoons..OR zero shame!
Directions:
Mix up the batter adding in the…WHISKEY!
Bake up the cake according to the box instructions, and let it cool completely.
Frost it up ..don't be shy!
NOW!  For the fun part~  Insert the shot glasses, bottom up..evenly into the cake… this is the most FUN shot EVER!
Gently press them down deep into that boozy cake…
And do a little twist and release to grab up that chocolate cake shot…
Grab some spoons (if you want to be civilized)…
You can add some extra frosting to the top…And GO FOR IT!
And then go for it AGIAN!  ~CHEERS!