I was honored to have the opportunity to try out one of..what turned out to be, the very best, creamiest, most flavorful cheeses I've ever had.
ABOUT FROMAGERIE GUILLOTEAU"

Fromagerie Guilloteau is a family-owned business with two production sites located in the southeast part of France, near the Alps. Fromagerie Guilloteau was created in 1981 with the production of the first Pavé d'Affinois cheese, using ultra-filtration methods. This process retains all the nutrients of the milk in the cheese, which gives a unique taste and texture to the cheese.
Fromagerie Guilloteau works with over 100 local milk producers, most with an average herd of around 50 cows. Fromagerie Guilloteau collects nearly 40 million liters of milk per year from Montbéliardes and Prim'Holsteins Montbéliardes breeds, found mostly in mountainous regions of France. Both of these breeds are known to produce high-quality milk, particularly rich in proteins, which makes for the smooth, creamy, textured cheese Fromagerie Guilloteau has become known for.
Fromagerie Guilloteau best sellers are Fromager d'Affinois Plain, Fromager d'Affinois Garlic and Herbs, Fromager d'Affinois Pepper, Fromager d'Affinois Truffle, Fromager d'Affinois Blue, Saint Angel, Florette, and Campagnier.
You can find these cheeses in many stores throughout the United States, from Whole Foods to specialty cheese shops.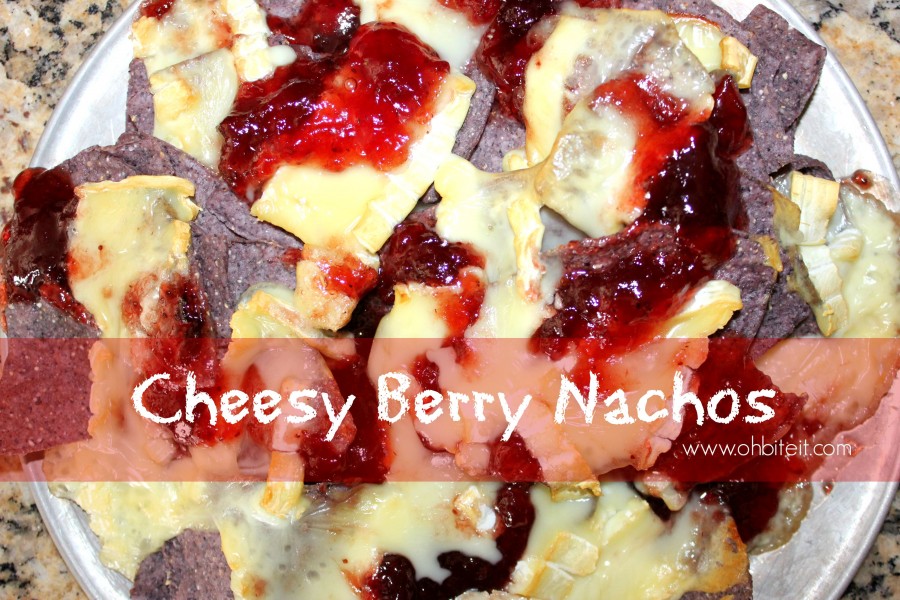 The quality is top-notch and the creaminess literally makes this cheese melt in your mouth!
I created some simple, yet incredible Nachos to showcase the amazing flavor of the cheese..and the sweet berries brought it all together.
What you'll  need:
4 oz. of Fromager d'Affinois Brebicet by Fromagerie Guilloteau
3-4 cups of Chips
1 cup of fresh Strawberry or Raspberry Preserves
Directions:
Layer some chips onto a sheet pan and top them with slices of the creamy cheese, and scoops of the preserves.
Bake it at 350 degrees for approx. 12-15 minutes, just until they're warm, and SUPER gooey!
DIG IN!  ~Enjoy! 🙂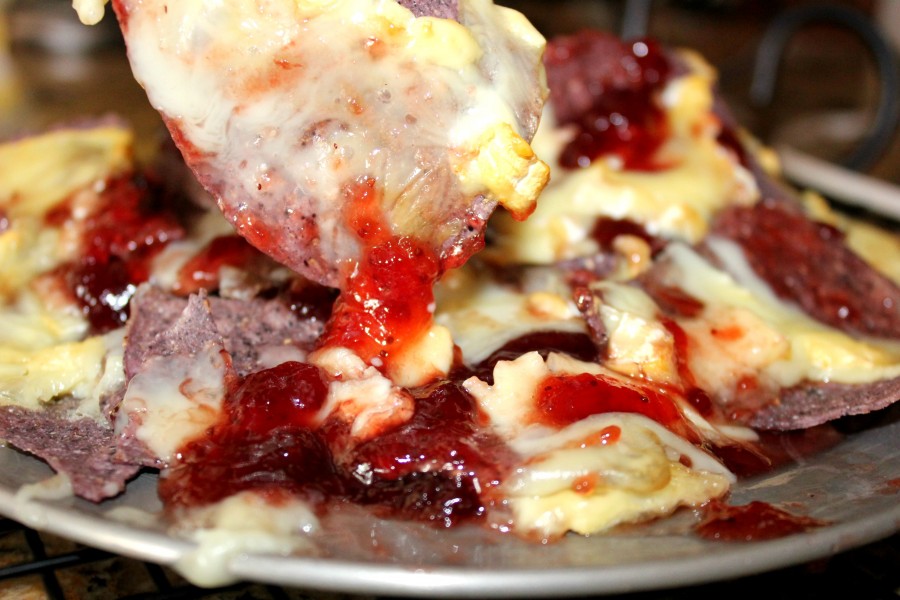 "Fromager d'Affinois is one of France's finest specialty cheese producers, the Fromager d'Affinois Brebicet by Fromagerie Guilloteau is a pure and delicate cheese that combines the smoothness of Fromager d'Affinois, a double cream cheese with a mild and buttery flavor, with the delicate taste of sheep's milk. 
This cheese is exceptionally soft and luscious in comparison to most sheep's milk cheeses. It pairs best with traditional summer fare such as fresh figs and homemade red berry jams, as well as rustic breads, white grapes and raisins, cured hams and salamis, and red wine.
The soft smooth texture and subtle taste of Fromager d'Affinois Brebicet is the perfect addition to both cheese plates and baked dishes. As mentioned above, fresh eggplant pairs extremely well with the Brebicet, and the complete recipe for Aubergine façon Bonifacienne au Fromager d'Affinois Brebicet (Mediterranean-style Eggplant w/Fromager d'Affinois Brebicet) can be found below. Combining, milk-soaked breadcrumbs, eggplant, basil, and olive oil, this simple and delicious recipe combines the best of summer produce with the exceptional taste & quality of a French cheese.
The Fromager d'Affinois Brebicet can be found at Whole Foods throughout the country, and at specialty grocers and cheese shops."