Well, Summer is quickly coming to a close and we all know what that means..shorter days, fall leaves AND "starving" kids running through the door from school at the end of the day.  Dinnertime seems to come faster around this time of year as well, so a quick, wholesome, and delicious meal should be the last thing we need to worry about!  I mean..you've got math homework to help with right?!  🙂
Thanks to Smithfield Food's and their incredible Seasoned Fresh Pork Products, meal time, even snack time, has become effortless and deliciously do-able with zero stress added to your day.
Smithfield Seasoned Pork is so fresh and smells so amazing straight out of the package, but after it's been slow-cooked to succulent perfection, you will be a pulled-pork ROCKSTAR!
These pulled pork sliders are infused with the tropical flavors of the Summer that's about to end!  They're adorable, delicious, and super easy for big little hands to eat!  Smithfield Foods has a proven history of quality so you can feel good about the delicious Smithfield Foods delights you're feeding your family!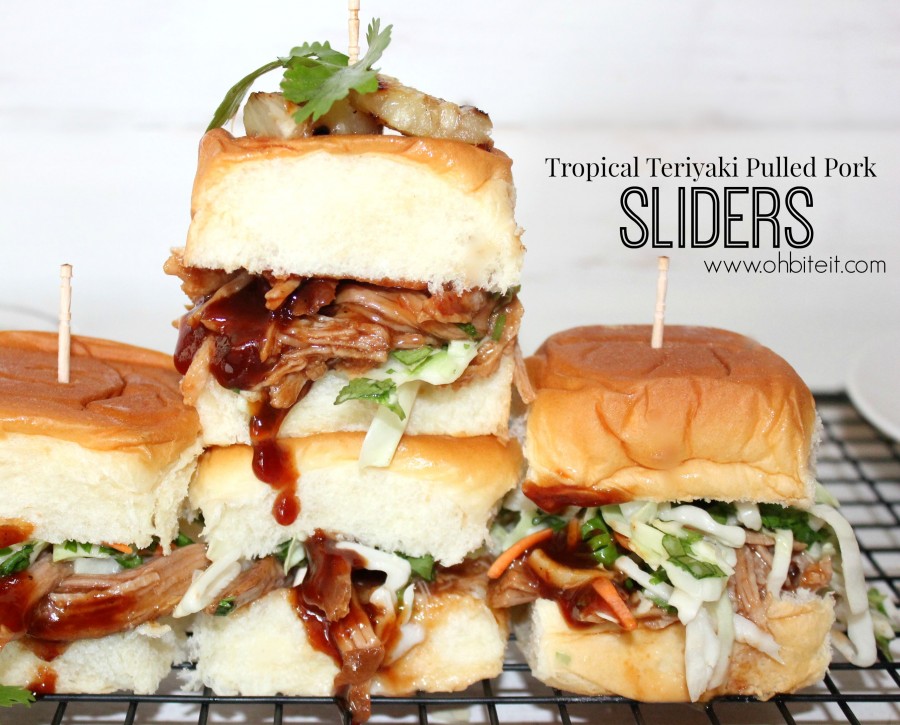 The buttery, sweet Hawaiian Rolls make the perfect little bed for that tender and slightly tangy teriyaki seasoned pulled pork, some fresh, crispy summery slaw, and a nice sweet slice of grilled pineapple to drive all the flavors home.  And by "home", I mean directly into your lips!  🙂
Make a batch of these for after school, or anytime,,but make LOTS!
What you'll need:
1-(18.4 oz.) Smithfield Foods Seasoned Teriyaki Pork Tenderloin
1 cup Teriyaki Sauce..your fave
2 cups water
Pineapple rings..one ring per two sliders
Hawaiian Rolls..one per slider
A slow cooker
The Summery Slaw:
2 cups of packaged slaw mix..or you can make your own
1 cup chopped cilantro
1/2 cup of slaw dressing, I used a store bought Fuji Apple flavored variety, but you can make your own as well.
Directions:
Add the Teriyaki Sauce, water, and Smithfield Foods Teriyaki Seasoned Pork Loin into the slow cooker.  I set mine on low for 4-6 hours, but your time will vary depending on your slow cooker.  It's done when the pork is fork tender, and shreds easily…
Now, in a large bowl whip up the Summery Slaw.  Add the cabbage mix with the slaw dressing and chopped cilantro…
Mix it up until it's well combined.  Cover it and store it in the fridge to stay fresh.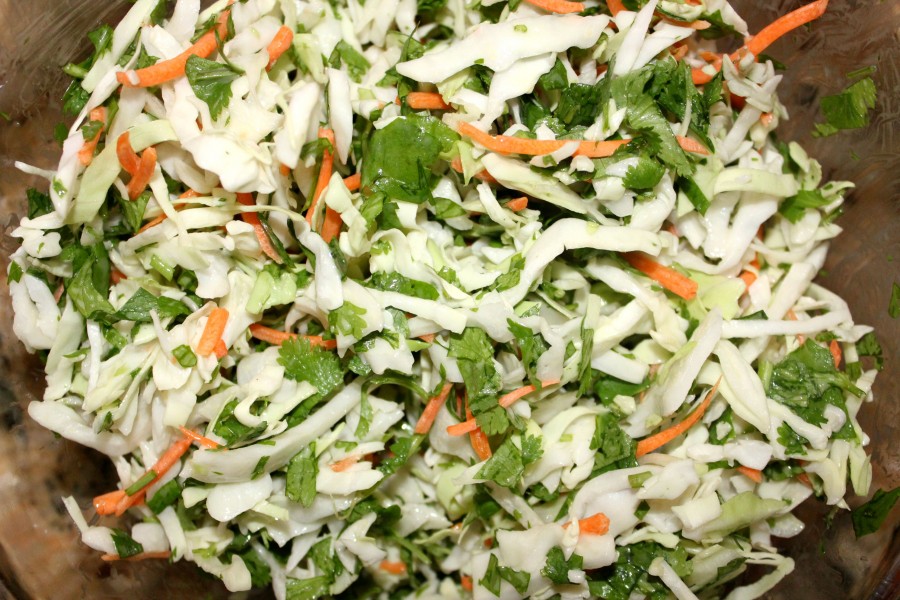 Just before building the sliders, grill up the pineapple slices on a grill pan (optional, but SO good on the sliders) set aside…
NOW, for the best part>> building the sliders!
Layer those magnificent minis~
Serve them up…
And eat them up!  ~Enjoy!  🙂
Smithfield Foods offers amazing quality, freshness, and flavor with integrity!
The Right Way to Do Business
"We believe that there is a right way and a wrong way to make money. Sustainability is ingrained in our culture, and that applies to the way we run our plants, the products we produce, the way we treat our employees, and the communities where we operate. We also treat the animals we raise with the respect that they deserve."
—CEO Larry Pope
"The Smithfield® brand's heritage of quality pork began in 1936 when Joseph W. Luter and his son founded their small meatpacking company in Smithfield, Virginia. Almost 80 years later, Smithfield continues to delight consumers with premium-quality hams, smoked meats, bacon, and fresh pork. Flavor hails from Smithfield."
This is a post sponsored by Smithfield, however all opinions and content are my own.