It's time for booze again!  If you're new around here, you'll soon discover that this page and booze are BFF's!  And I'm not talking about regular, boring booze..oh NO!  I'm talking about fun-filled, unique and one of a kind booze.
Such as ~  these little apple slices of crazy, FIREBALL-filled, caramel crammed, shots that will make you forget that you're even getting your tipsy on.
First of all, just look at how adorable these are, then notice that you're eating your full serving of fruit for the day and you can now feel good about yourself.  But don't let all of that overshadow the fact that you're drinking game is now next level and you're the life of the party!
Do yourself a favor and make LOTS!  ~CHEERS!
What you'll need:
Apples.. I used 2 large!
40 Caramels
1 cup FIREBALL Whiskey
1/4 cup liquid pectin..optional, but suggested for firmness.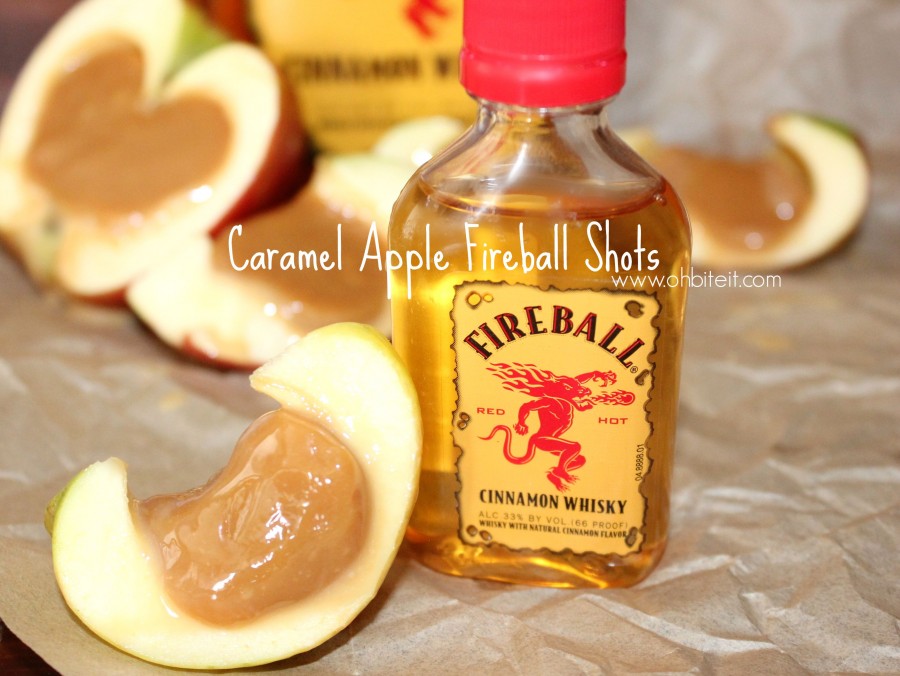 Directions:
In a double boiler, mix the Caramels with the Whiskey…
Stir until it's smooth…
And then mix in the liquid pectin..
Cut the apples in equal halves, and scoop out the center, making sure to leave a nice sturdy edge…
Place them onto an even surface, and fill them with the caramel…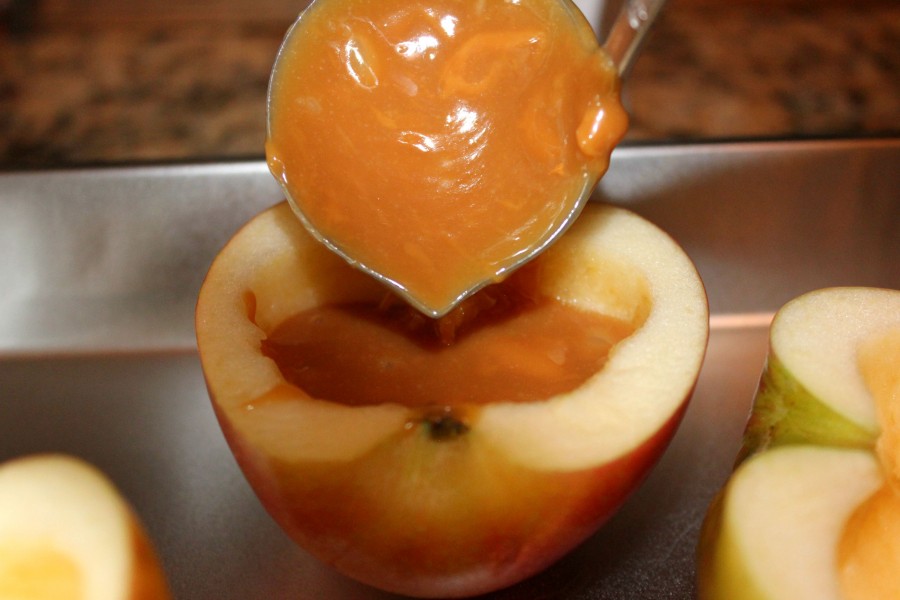 Into the fridge they go~  for at least 2 hours, or until they're set up to your satisfaction..aka..until you can't take waiting anymore..lol!
Slice them into wedges, and um..EAT THEM!  ~CHEERS!