Fall is HERE!  OMG..this is so exciting!  It's my ultimate favorite time of the year, and I can't contain my happiness.. to the point of literally annoying even my closest family and friends..lol!  But whatever!
I mean, come on..aside from cool days, crunchy leaves, and football..we have all the amazing fall fruits to enjoy, and by 'enjoy' I mean "add lots of sugar to and bake".  ..But whatever..lol!
Baked fall fruits are SO scrumptious, I think there's no better way to really bring out all of their incredible flavors.
~When I see a nice space inside some fruit, it screams to me.. "Stuff me with a Cinnamon Roll" ..I almost hear it ..But whatever! 🙂
In this case I answered their request and stuffed it with that nice Cinnamon Roll goodness..and WOW!  Talk about a fall fruit upgrade.  The warm pear creates it's very own sauce as the heat works its magic, while the sweet cinnamon roll perfectly plumps up, filling that pear with pure magic!
Drizzle the whole thing with the cinnamon roll frosting..and maybe, JUST maybe some cold ice cream on top..then wave good-bye to your self control~ it's gone!
Whip up a batch and watch as the flavorful Fall love-fest swarms around you.  ~Make LOTS!
What you'll need for 8 servings: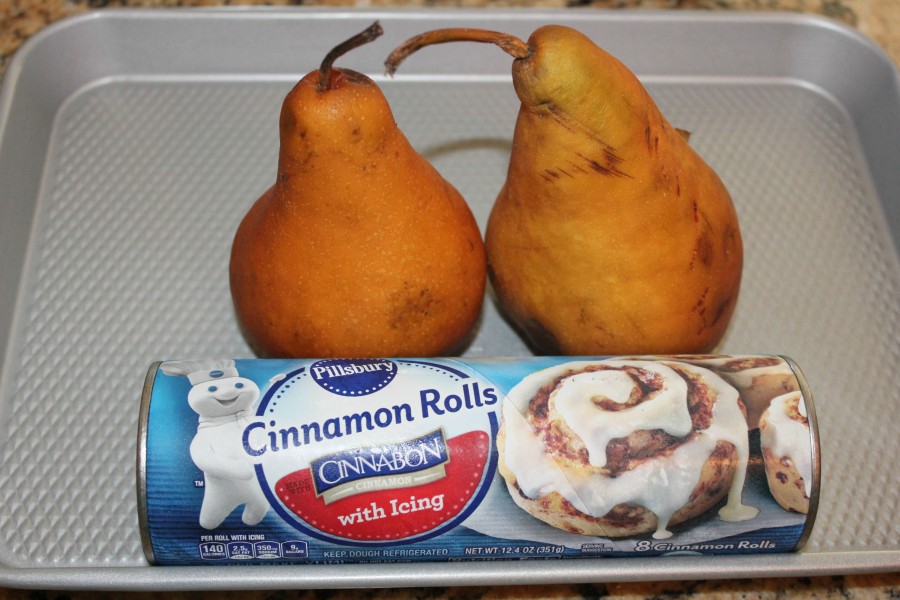 4 Pears..halved and cored
1 container of Pillsbury Cinnamon Rolls..(8 count)
1 tsp. Cinnamon/Sugar
Directions:
Cut the pears in half lengthwise
Scoop out the center to create a nice spot for the cinnamon roll…
Now, place on roll into the pear…
If you need to, you can trim a tiny slice off the bottom of the pear so it sits level… Bake them on a sheep pan for approx. 15 – 20 minutes..or until the rolls are golden and the pear is juicy.
Let them cool…
And then frost those beauties up…
You won't need to look very hard to find people to share them with…
Grab a plate for you too…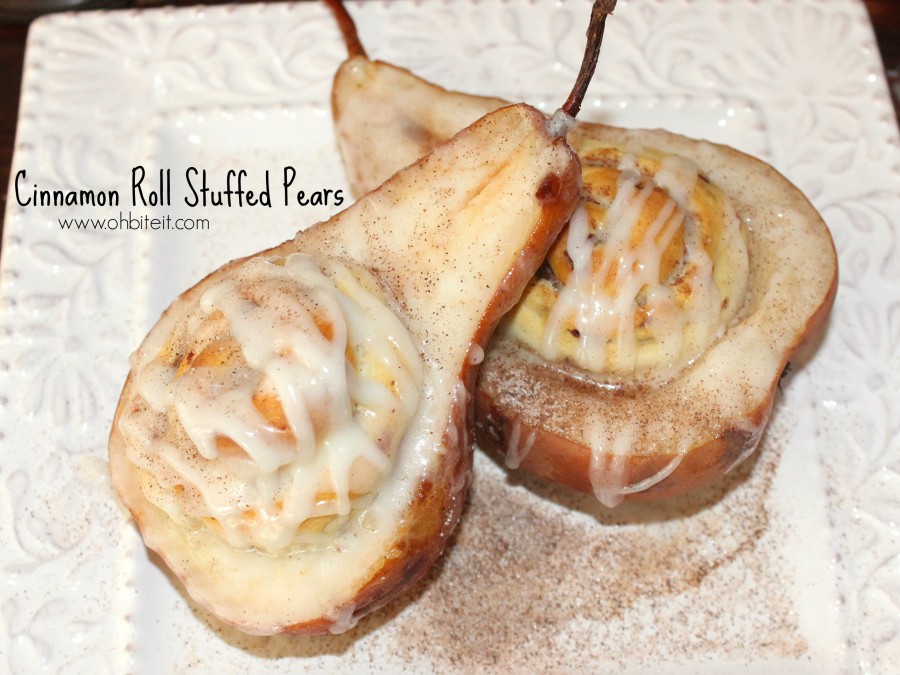 And dig in!  ~Enjoy!  🙂