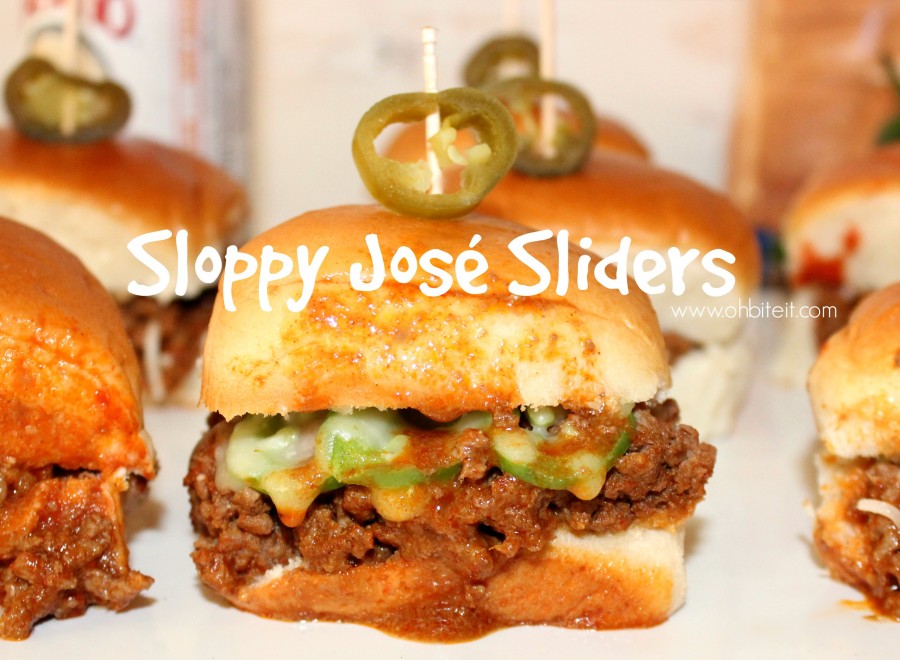 It's that time of year again that I like to refer to as "Foodball" season!  That awesome moment in time where game watching collides with snacking in an unforgettable, and oh so deliciously important way! When I think of football, and when I think of food, my thoughts always go back to one thing…one exciting, fun, and delicious thing called 'tailgating'. Whether it be in a parking lot before the game, or you actually turn your own kitchen into its own version of a  "portable grill-filled, back of a truck stuffed, experience" …tailgating is where it's at in terms of football, fun, and food combined.
There are some important things to remember when creating the perfect tailgating football fare, just so the experience is as enjoyable as possible.  The first thing to keep in mind is size.  Size does matter when it comes to tailgating treats, as you will always want to make sure that only one hand is required to get those beautiful bites into your mouth.  You will need the other hand for either remote gripping, beer holding, and/or cheering.  Next you want to be sure that your food is MVP worthy…meaning that it has the power to, at least for a quick moment, distract game watchers long enough to let out an "Mmmm".
I found a way to meet exceed those touchdown treats by creating sliders that will completely tackle your taste buds in the tastiest snack game ever.  I whipped up a super simple, yet super scrumptious batch of Sloppy Jose Sliders.  Think of these as Sloppy Joe's gone wild.
I'm talking about piles of saucy and spicy ground beef, lovingly sandwiched between two easy-to-eat Sweet Party Rolls provided by the best in the bread biz…Cobblestone Bread Co.
Check out this slideshow for "11 ways to bring the tailgating experience home"
"BAKING UP QUALITY—DAY IN, DAY OUT We know great bread – it's our middle name after all – and we've been perfecting the art of making bread since we opened our very first bakery. We are a passionate group of food enthusiasts who adore sandwiches, and we're committed to only baking bread we'd proudly serve our friends and family. That's why we say each CBC product is "crafted with care, better when shared." It's the CBC way."
CBC Bread is my go-to choice of bread to serve at tailgating parking lot parties, as well as all of my at-home game day parties!  With CBC, you can create restaurant quality sandwiches at home and have everyone chanting your name with each bite. The sweet party rolls provided the perfect balance of flavors for these extra sassy and spicy Sloppy Jose Sliders, and had no problem at all holding up to the "Sloppy"!  When you present a tray of these meaty, cheesy, and spicy sloppy-sammies to your feasting fans, you will be the MVP!
~Make LOTS!
What you'll need for 12 Sloppy Jose Sliders: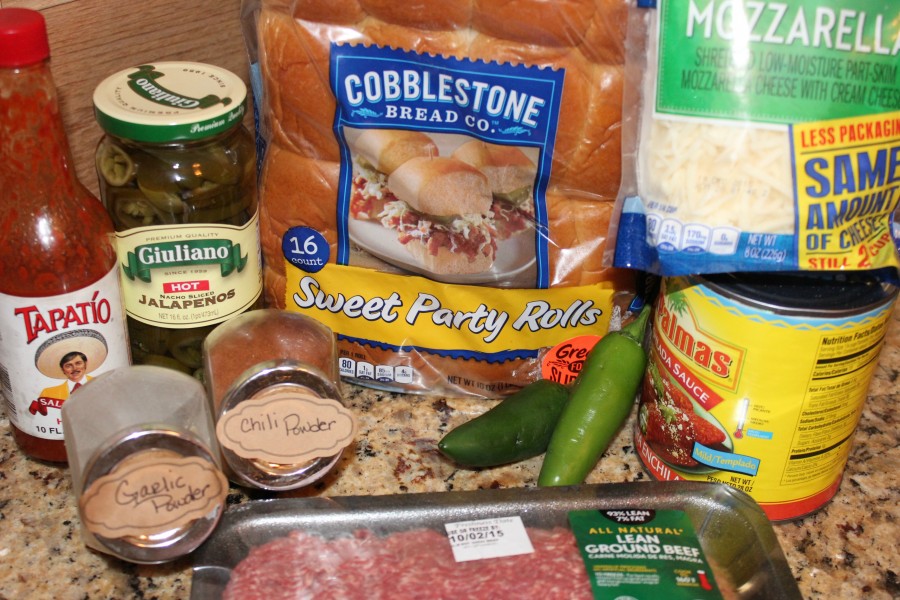 12 Cobblestone Bread Co. Sweet Party Rolls OR Slider Rolls ..one roll per slider1 lb. of ground beef
2 cups of shredded mozzarella…or any cheese you like
1/4 cup of red enchilada chile sauce
1 TBSP chile powder
1 TBSP garlic powder Hot sauce  ..your favorite!
a dash of salt and pepper…to taste
2 fresh jalapeños thinly sliced
12 slices of pickled jalapeños for garnish…optional
HOT sauce..optional for extra "kick"
Directions:
In a large skillet, fully cook the meat with the red chile 'enchilada' sauce, chile powder, garlic powder, salt and pepper…and a splash of hot sauce…if you'd like extra kick…
Now it's just a matter of layering~
Pile on that succulent, spicy beef, and top it with cheese and some fresh jalapeño slices.  The warm meat will melt that cheese beautifully!
An extra splash of hot sauce on the rolls adds an incredible bonus burst of flavor…
Serve them fresh and warm to your starving game watchers and make sure you have someone on defense to protect you from getting tackled…lol!  ~Enjoy
Check out all of the amazing affiliate social channels below~
Compensation for this post was provided by Cobblestone Bread Co via AOL Media. The opinions expressed herein are those of the author and are not indicative of the opinions or positions of CBC or AOL