Sooo, by now I'm sure you know all about the 'Cronut', those incredible layers of buttery Crescent Dough that morphs magically into a Donut?!  They're To. Die. For!
I thought it would be fun to make a "cookie" version, SOooo.. I ummm, made a cookie version..LOL!
A Cinnamon Roll cookie version, with layer upon sticky, sweet, flaky layer of light, chewy, cookie goodness!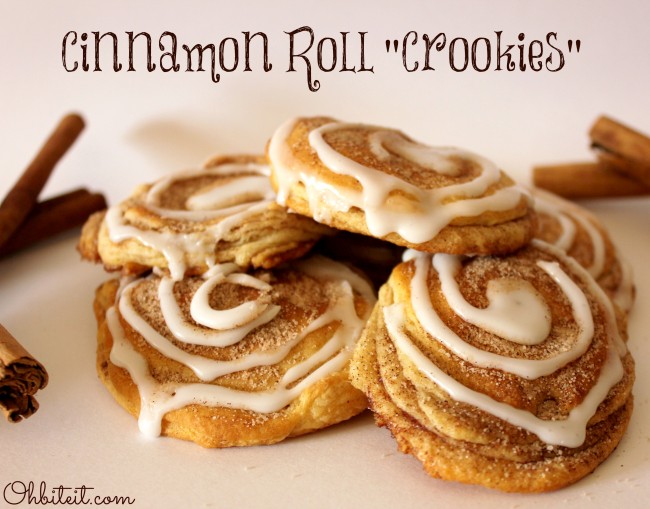 Behold the layers…
This "Crookie" is nothing more than layers of Buttery Cinnamon/Sugar, in between layer after layer of Crescent dough.  Then, slathered with Cream Cheese Frosting in true Cinnamon Roll fashion! 🙂
These pack all that delectable Cronut decadence..in a tender, flaky, one of a kind Cookie!  …errr "Crookie"!  🙂
What you'll need for 6-8 Crookies~(feel free to double accordingly for more):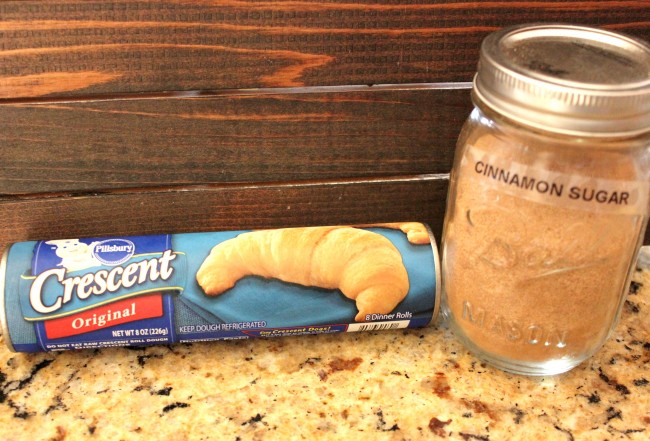 1 container of Pillsbury Crescemt Rolls (or Crescent Sheet)
Approx. 1 cup of Cinnamon Sugar
1 cup of Soft Butter/Margarine
Frosting:
4 oz Cream Cheese
1 cup Powdered Sugar
Approx. 2 tbsp. Milk
Directions:
Unroll the Crescents and seal up the perforations.
Smear a thin layer of Butter onto the Dough, and sprinkle it with some Cinnamon Sugar.  Fold the Dough over, roll it out again and repeat the Butter and Cinnamon layers.  Do that 3 times…
Cut out cookies from the Dough (as many as you can get with whatever size Cookie you prefer…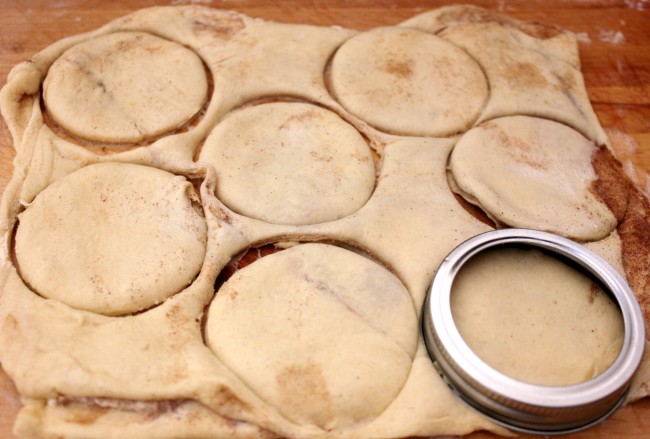 Bake them on a parchment lined sheet pan at 350 degrees for 12-15 minutes, or until they're slightly golden.
**They will spread a bit and you will see the layers..that's part of their charm and yummyness!
Let them cool, and give them a nice Cinnamon/Sugar sprinkle…
Make the Frosting:
Mix the Cream Cheese, Powdered Sugar and Milk until thick and creamy!
Frost those babies in a Cinnamon Roll swirl…
Let them set up..if you can wait a second..jeez!  😉
Look at how scrumtious they are, and let them know…
…by eating them up!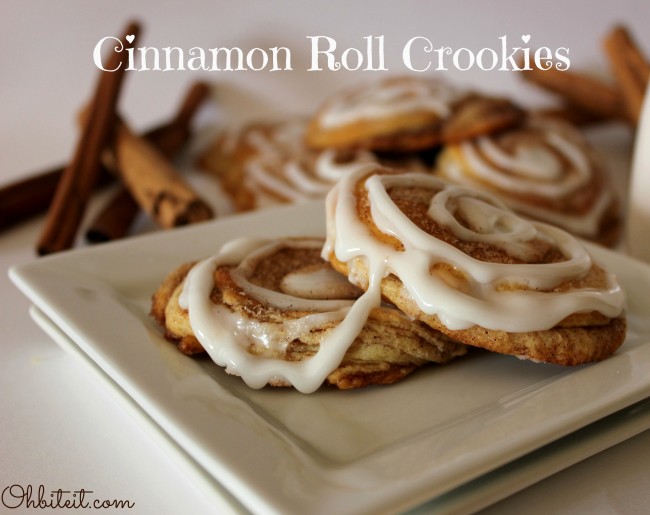 And then having another!  ~Enjoy! 🙂