Well~  this all started because I had to bring my dream of a bacon and cheesecake combo to life.  I wish the story was better than that, but it's not.  I basically got this idea stuck in my head, and just had to make it a reality .. and soooo, here we are!  🙂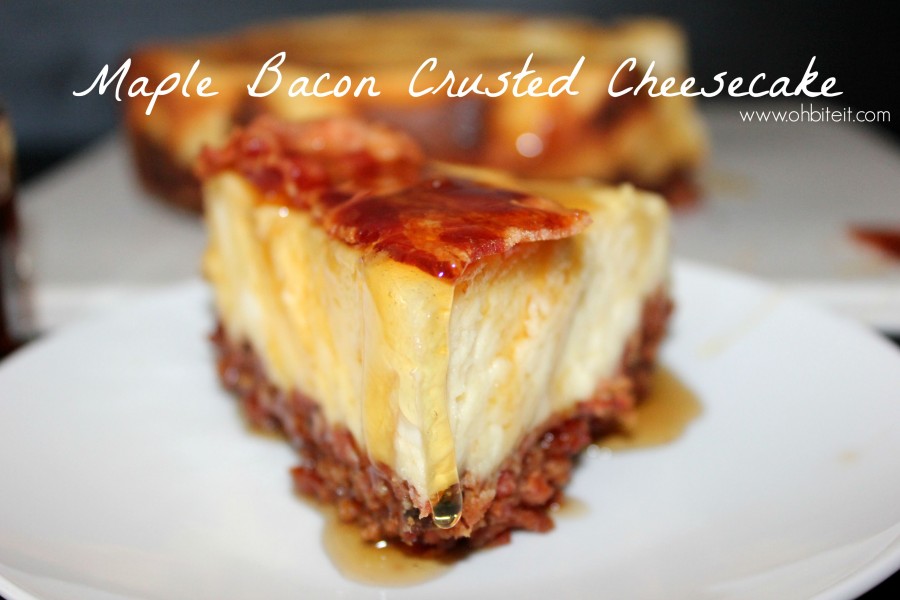 Now, I'm also able to say that THIS is the best cheesecake I've ever had.
I knew that I wanted to ditch all of those boring typical cheesecake crust varieties we see every day, and jazz it up with a crust made entirely of ..you guessed it > Maple BACON!
Once you've crusted something in bacon, I can tell you..no other crust will ever do.   So be very careful..lol!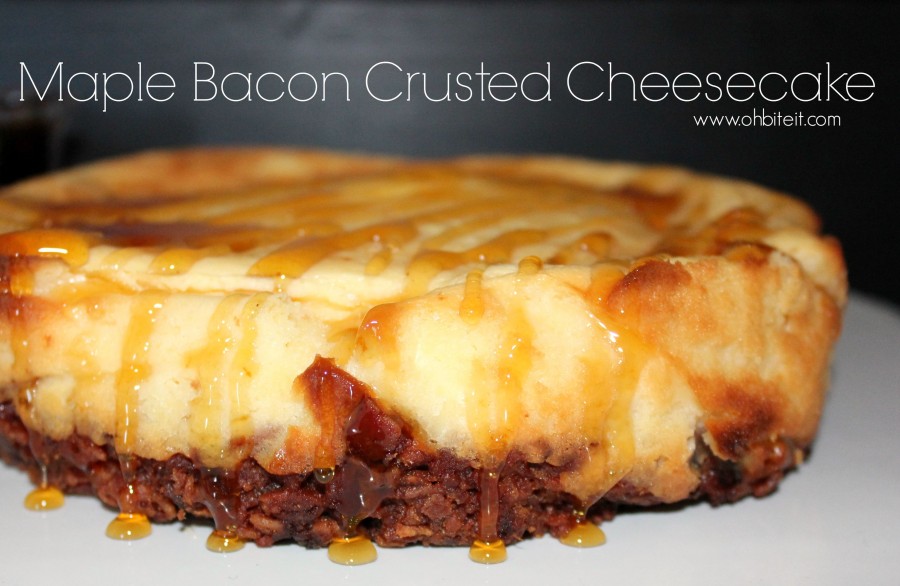 This cheesecake is one in a million with a WOW factor like no other..BUT, let me tell you about the flavor!
The Maple Bacon crust is the absolute perfect salty, smoky and sweet bed for that rich, creamy cheesecake that's  subtly and decadently dripping in a smooth Maple Syrup cascade drizzle..because um..maple syrup!
Can you say OVER THE TOP amazing?!  Go make one, and taste the happiness!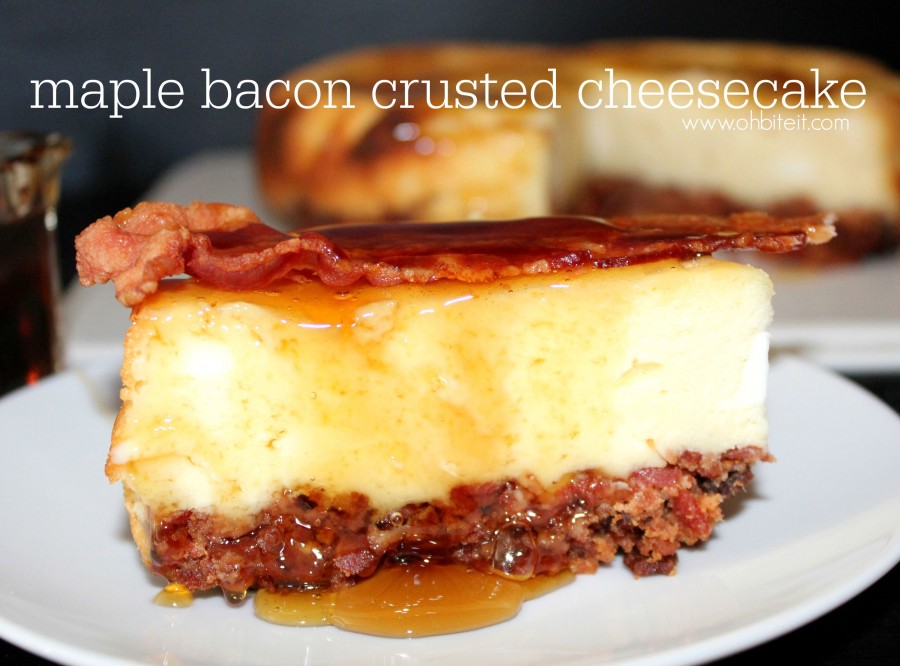 What you'll need: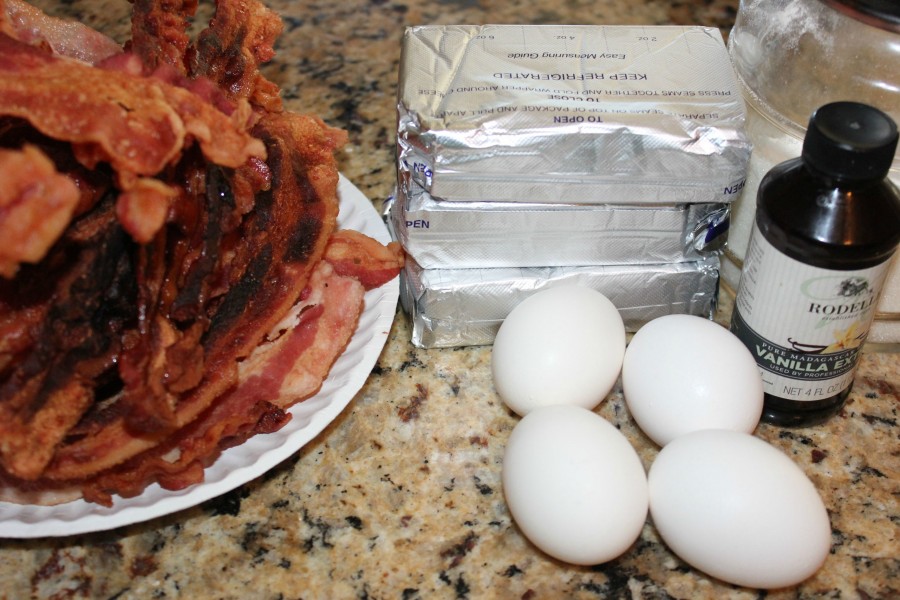 3 lbs. Maple Bacon..cooked & cripsy
3 – 8oz. blocks of cream cheese
4 eggs
1 cup sugar
1 TBSP. vanilla extract
Maple Syrup for topping
8″ springform pan, lined with parchment
Directions:
Crisp up all that bacon, make a bacon mountain, look at it..and say WOW~
RESERVE A FEW SLICE OF BACON FOR TOPPING~
In a food processor, or with LOTS of muscles, crush up the cooked bacon with ONE egg, until it's a breadcrumb consistency.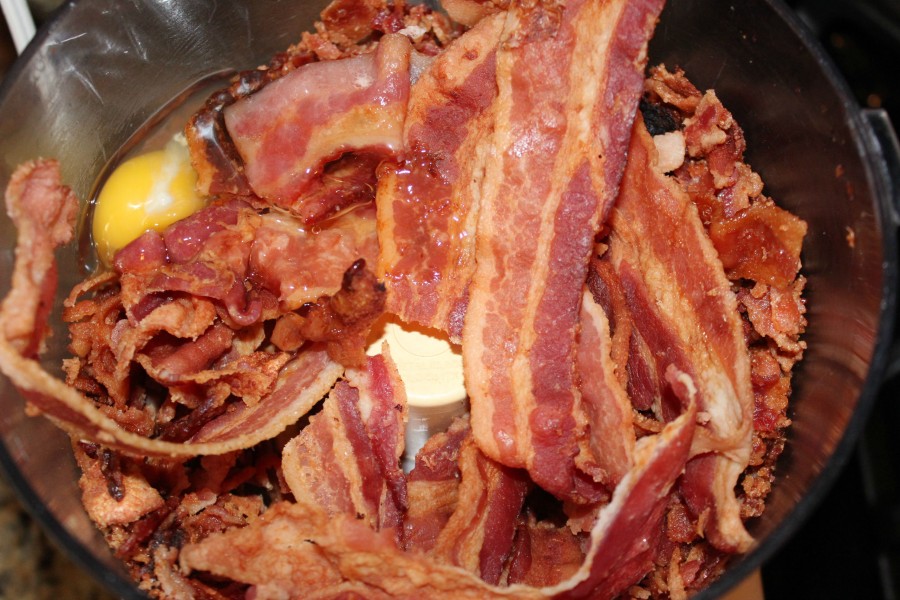 Press it down evenly into the parchment lined pan…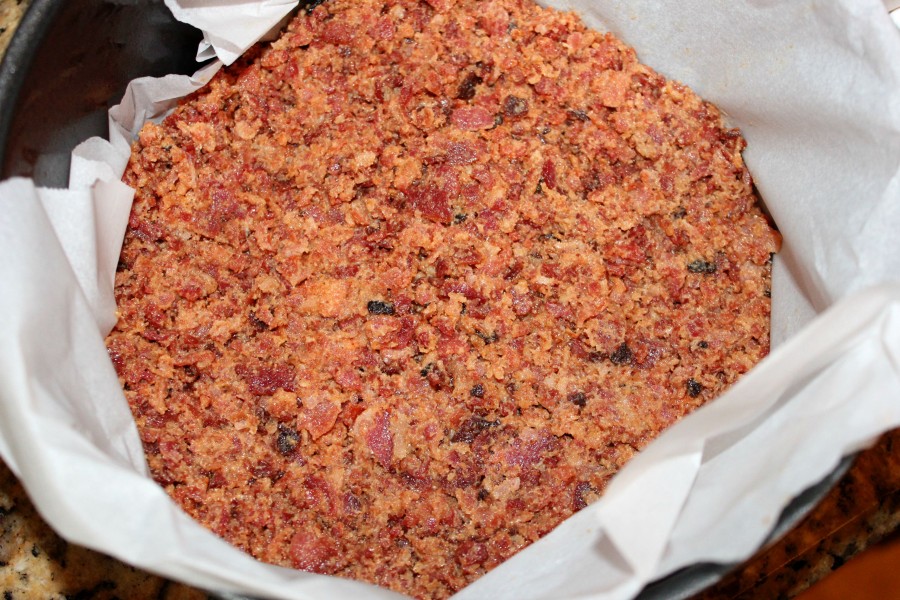 Now wipe out the processor and add in the cream cheese, other 3 eggs, vanilla extract, and sugar..blend until smooth…
Pour that deliciousness onto the bacon crust and bake it at 350 degrees for approx. 45 minutes, OR until it's completely firm and slightly golden.
Let it cool before removing it from the pan!
Gently pull the paper away from the edges, and slice that baby up…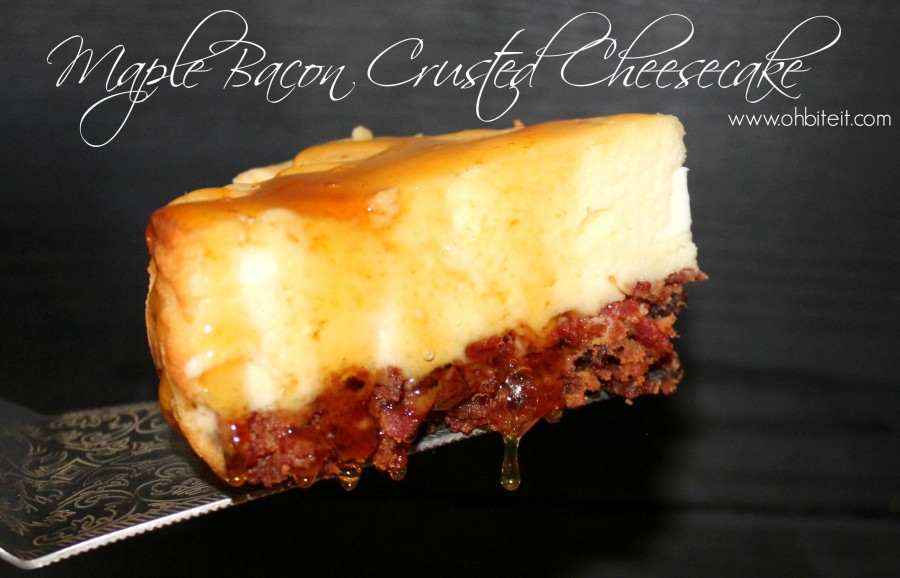 Drizzle on that Maple Syrup…for an ultimate flavor experience!  ..I mean, just look at that >
There's plenty to go around, if you can bring yourself to share some..lol
OR not..!  ~Enjoy!  🙂