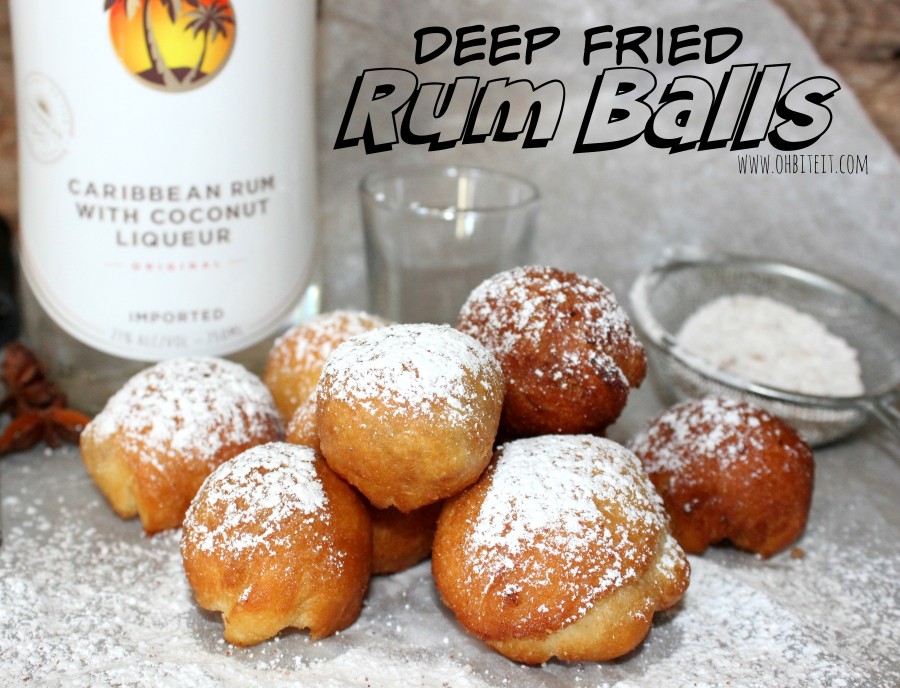 I'm not quite sure which tidbit is the most disturbing…the fact that I actually had leftover rum balls just sitting around, or the fact that I decided to give them new life by frying them up!?  I'll try not to analyze it, instead, I'll just pop another deep fried rum ball into my mouth and go about my day…lol!
Although it's no secret that I think that the answer to anything leftover in life is to fry it.  It seriously makes the old new again, in such a fun and amazing way.  I prefer to use the no-batter method of frying which is simple, clean and super fast!  Not to mention, easy and perfectly golden each and every time!
The butter crescent dough is the perfect little snuggie for a sweet and tastefully tipsy little rum ball!  These were a bigger hit that the original rum balls…and guess what?  There were NO leftovers! So, take that you regular Balls you!
`Make a giant batch, impress and amaze everyone…then walk out in slow motion!  BOOM!  🙂
What you'll need:
one container of pillsbury crescent dough..either the sheet or regular crescents with the seams sealed up.
Oil for frying..I used Canola
a 2″ round cutting tool.  I used a little ramekin!
Rum Balls!
2 cups crushed 'nilla wafers
2 cups finely chopped almonds..or any nut you prefer
2 cups powdered sugar
1/4 cup light corn syrup
1/4 cup Rum
1/4 cup Milk or cream
1 tbsp. Nutmeg..optional
1/2 cup powdered sugar for rolling the balls
A food processor helps, but muscles will work too!
Directions:
Crush up the nilla wafers and the almonds until they're super fine.
Pour in the corn syrup…
Now add in the Milk or Cream
And the Rum!
And now add the 2 cups of powdered sugar..Pulse until it's able to stick together in your fingers.
Add the 1/2 cup of powdered sugar and nutmeg into a shallow bowl …
Scoop out approx. 1 tbsp. of the mixture and roll it tightly into balls, then roll them in the nutmeg/sugar mixture. Set them on some wax paper to set up for a few seconds or so..lol…
Roll out the Crescent dough so it's even and cut out approx. 2″ circles…
Place one rum ball into the center and seal it up super tight!
Fry up a few at a time in about 3″ of hot (350 degrees) Oil…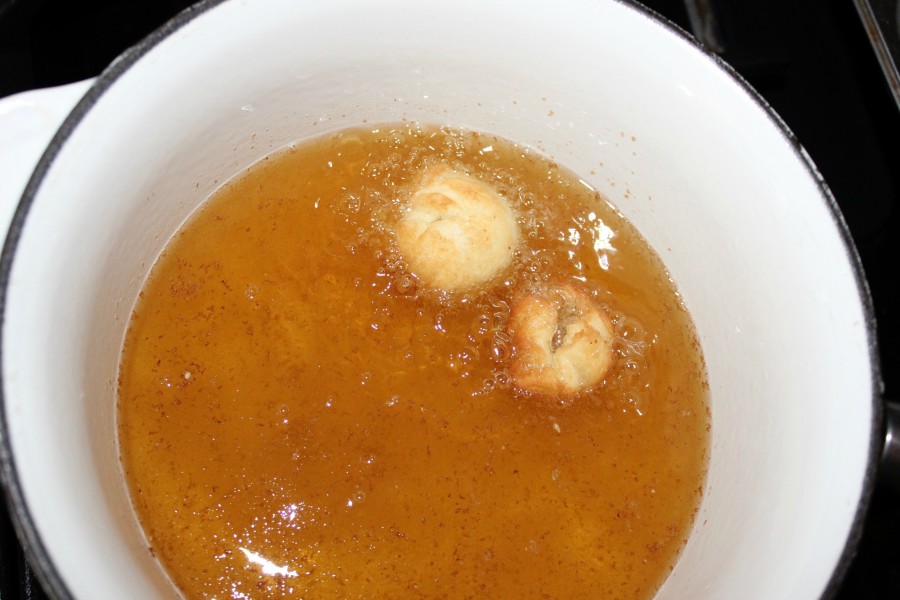 Let them cool…
Dust them with some powdered sugar and nutmeg for beauty!
These are too good not to share…
Grab a few for um..YOU!
Dig in!  ~Enjoy! 🙂