I can keep it super simple here~  you. are. welcome.  🙂
I mean, we don't need to take time reading unnecessary chatter about deliciously cheesy, saucy, pizza-y, beefy balls..when we can move on to uh..making them, and um..eating them..right??!  RIGHT!  🙂
All I will say is ..in a matter of minutes, you can have a crowd so satisfied and so happy it will almost be scary…haha!
Put out some slider rolls and call it a day!
~Make LOTS – Especially if your goal is to be MVP of snacks on Super Bowl  Sunday..SCORE!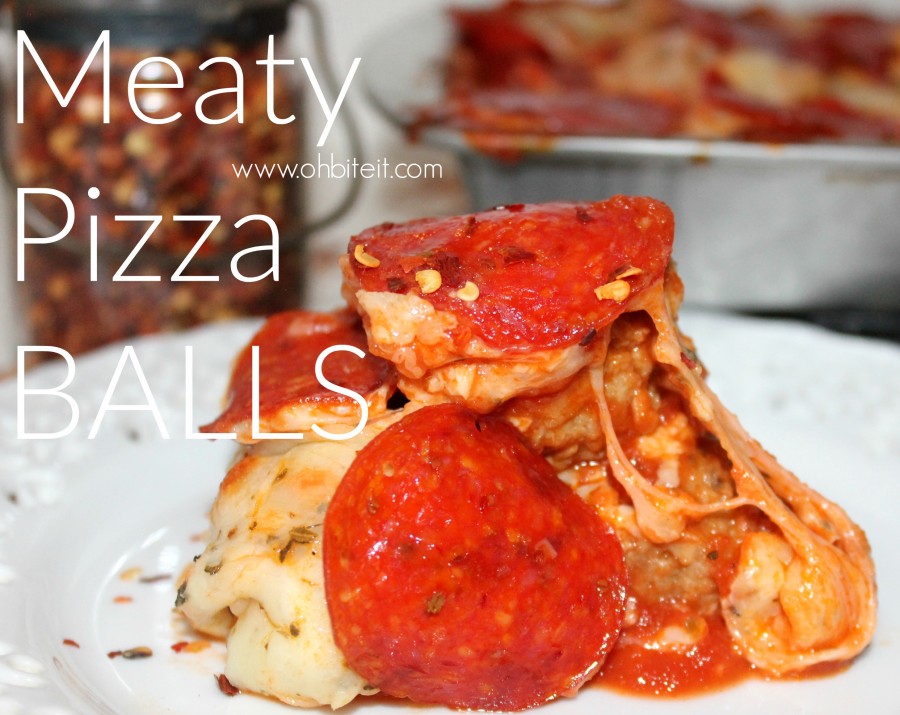 What you'll need: 
A sheet pan with a 1″ lip on it..I used a 9×13
2 cups of marinara sauce
24 mini (pre-cooked/frozen and defrosted) meatballs
2 cups shredded cheese~  I used a mixture of pepper jack and mozzarella
Pepperoni.. as many as you like
Oregano to taste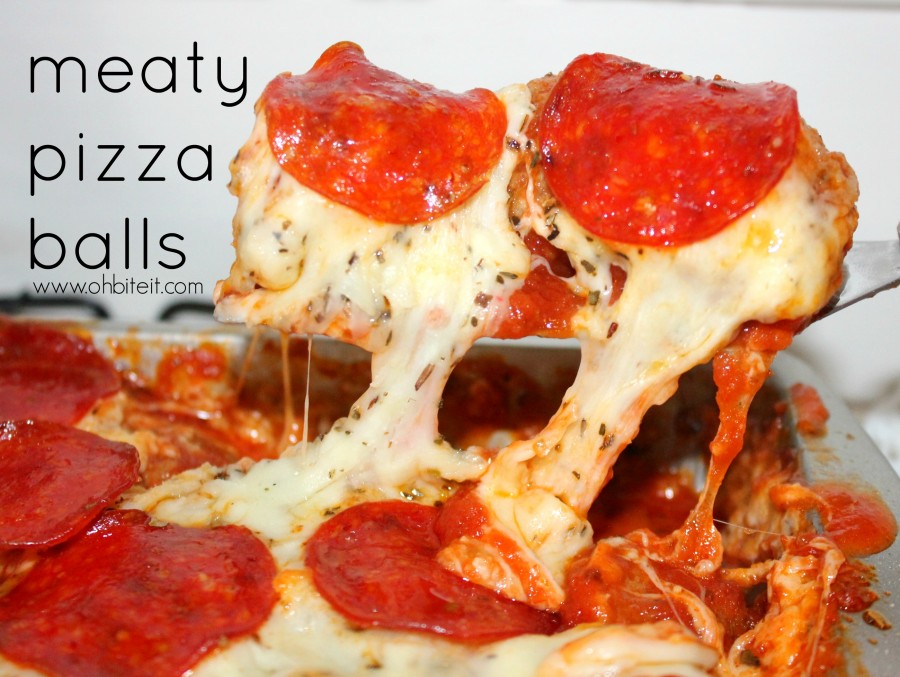 Directions:
Spread an even layer of sauce onto the bottom of the sheet pan…
Add a single layer of the meatballs…
And top it with the sauce…  use as much as you'd like…
Now the cheese, oregano to taste, and the  pepperoni~
Bake at 350 degrees for approx. 20 minutes, or until it's melty and bubbly-delicious…
So they do ..THIS!
Serve nice and warm..ooey and gooey~  ~Enjoy!  🙂