Apple Pie and Bread are two all-time favorite food staples in just about every household that has a kitchen.  There's just something about a fresh apple pie, and a fresh loaf of bread that conjures up images of warm, cozy, dinners with family and friends.
Well, now, thanks to Lucky Leaf you can have your apple pie, AND your bread..and eat it too..with one of my most flavorful and unique mash-ups yet.  I brought together those two lovely lovebirds and it was a match made in food heaven!
This warm bread is filled with all things apple pie starting with the BEST pie filling and topping around~ Lucky Leaf's Pie Fillings and Toppings:
"Lucky Leaf delicious fruit filling comes in a tasty wide variety of flavors. We also have refreshing apple juice and ciders made from fresh-picked harvest apples, a healthy selection of apple sauce and other unique specialty fruit products."
right down to the whimsical lattice pie crust that sends it over the top in flavor as well as WOW factor!
Whip up a simple loaf of this one of a kind bread and watch it disappear!
BEST BREAD EVER~!
What you'll need:
1.5 qt. loaf pan
1 can of Lucky Leaf Apple Pie Filling and Topping
1 package of refrigerated pie crust
2 cups self-rising flour
1 cup milk
1-8oz. cream cheese
1 tsp. cinnamon
1 tsp. apple pie spice
1 tsp. nutmeg
1 tsp. cinnamon/sugar
1 egg for egg wash
caramel sauce for topping
Directions:
In a large bowl or food processor, mix up the, cream cheese, milk, cinnamon, nutmeg.. stir to combine…
Now add in the flour…
Add the batter to a bowl, and gently fold in1 cup of the apple pie filling… It will be chancy and that's what you want.
Add the dough into the non-stick sprayed pan, pressing it down so it's even.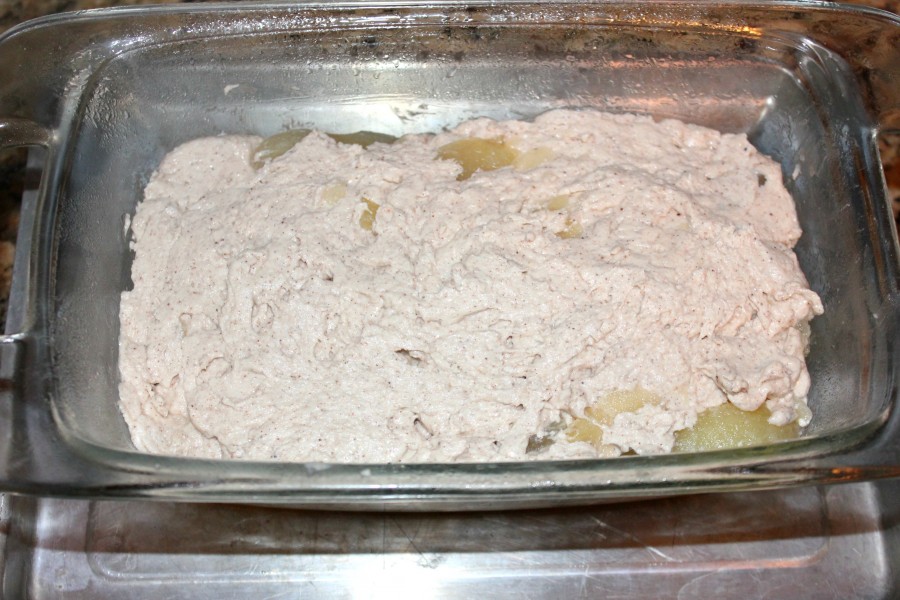 Bake at 350 degrees for approx. 15 minutes, or just until it's starting to firm up.
While it bakes, prepare your lattice top…
..simply by creating a lattice with the pie crust as you would for any apple pie…set aside…
Now remove the bread and top it with the remaining apple pie filling…
Cover the entire top with the remaining apple pie topping…
Gently place the prepared lattice over the bread, trimming away any over-hanging edges so they don't burn…
Brush the top with the egg wash…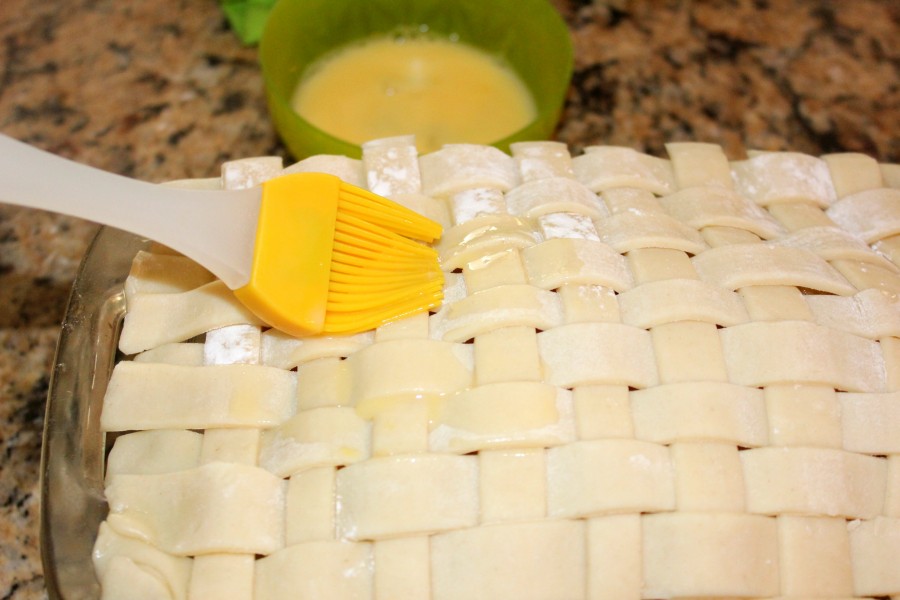 …and sprinkle it with the cinnamon sugar…
Bake it again at 350 for approx. 12 minutes, or so..just to get that lattice to a golden brown color.
Let it cool completely before removing it from the pan…
Then you can slice it up and serve it with a nice drizzle of caramel..
..because..YUM!  ~Serve with some ice cream!  ~Enjoy!  🙂
And be sure to check out Lucky Leaf across social, and getcha some!
FACEBOOK > PINTEREST > TWITTER