When you're in the market for a super fun, unique and delicious appetizer, might I suggest the Asparagus Fry?!  We can argue that asparagus is healthier than that typical potato, but the truth is…these are simply tastier, and with their striking beauty, they also serve up a 'wow' factor that can't be compared.
And they're a vegetable, sooo can we say "healthy"?  😉
File this recipe under the "it looks difficult, but it's stupid- easy" category and go make a huge batch!
This lightly seasoned, simple batter provides the perfect balance for those tender and flavorful asparagus and these will be gone before the last one is even out of the oil….trust me.  🙂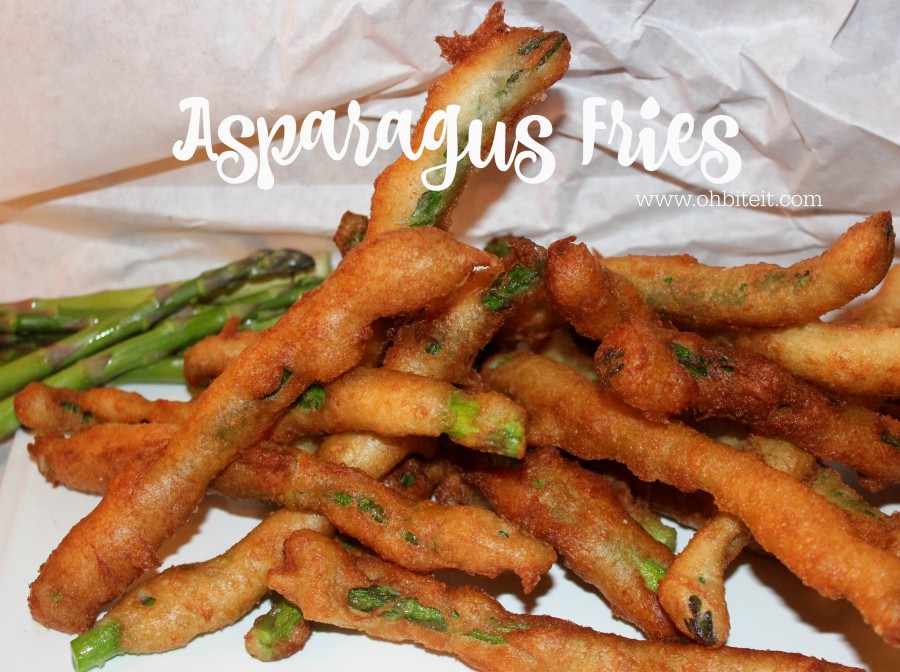 What you'll need:
1 lb or so..fresh asparagus
1 cup dry pancake mix..mixed according to the box instructions.
Season up the batter with whatever you like, I used a dash of garlic powder, and cayenne pepper..but any spices will be fabulous.
Dips for dipping > Ranch, Salsa, Queso~  etc.
oil for frying..I used canola
Directions:
Mix up the batter and season it to taste.
Heat up the oil to 350 degrees.
Coat each asparagus with a generous amount of the batter and drop them on at a time (or 2)..into the oil until they're golden on all sides.
Drain on some paper towel.
Serve warm and fresh~
Watch them disappear!  ~Enjoy!