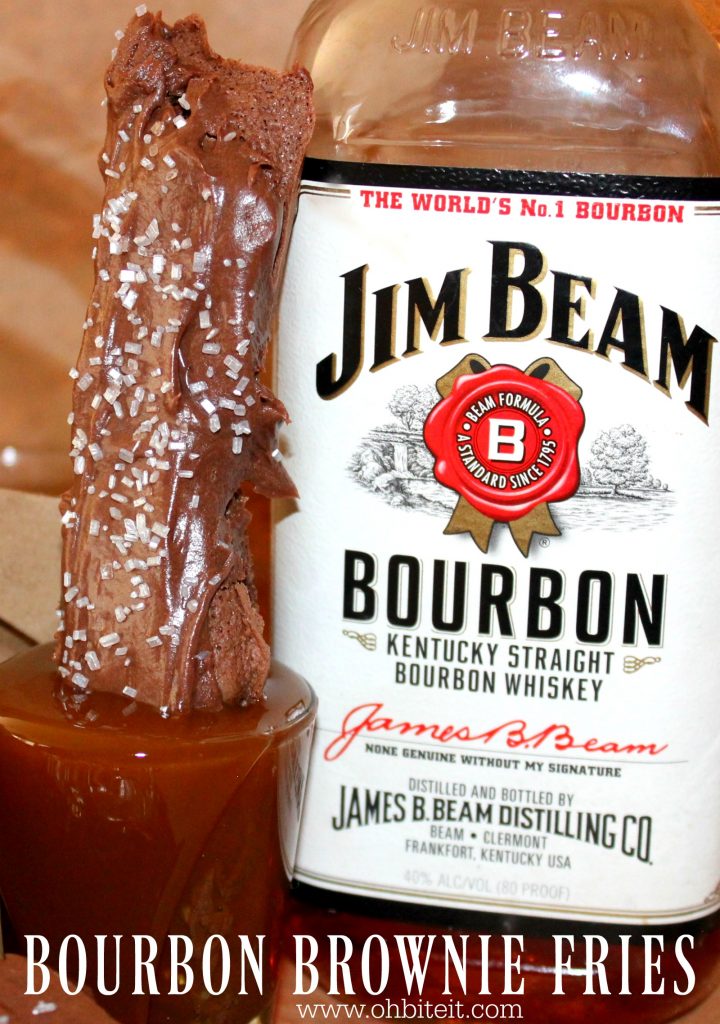 Is there any food that offers up flavor, fun and function quite the way the good old fry does?  I think not!
What else can you eat with your hands, dip into anything you'd like, and still look like you have manners?  Okay~  well there are a few things, but none of them are as amazing as (these) fries..so there.  🙂
I've taken all that fry-love and incorporated it into a corrupt, yet wholesome dessert~  Yep..now you can pick up your brownies and eat them too, all while getting your booze on!  …and no one can judge you..not one bit.  Why?  Because these are bourbon-filled brownie fries and they're for fun people..that's why.  🙂
These are for the drunkards people who can appreciate the simple joy that comes from eating booze-filled treats with one's own hands, and not giving a good gosh darn about being socially acceptable..haha!
~We do what we want~  which is why there is uh…'lots' of BOOZE in these brownie fries!!  You're not surprised are you?!
That's right, bourbon soaked, chocolatey sweet sticks of tender brownie, frosted in cascades of smooth chocolate and topped with sugar so they look as cute as you do when you eat them.  🙂
Make LOTS!
What you'll need: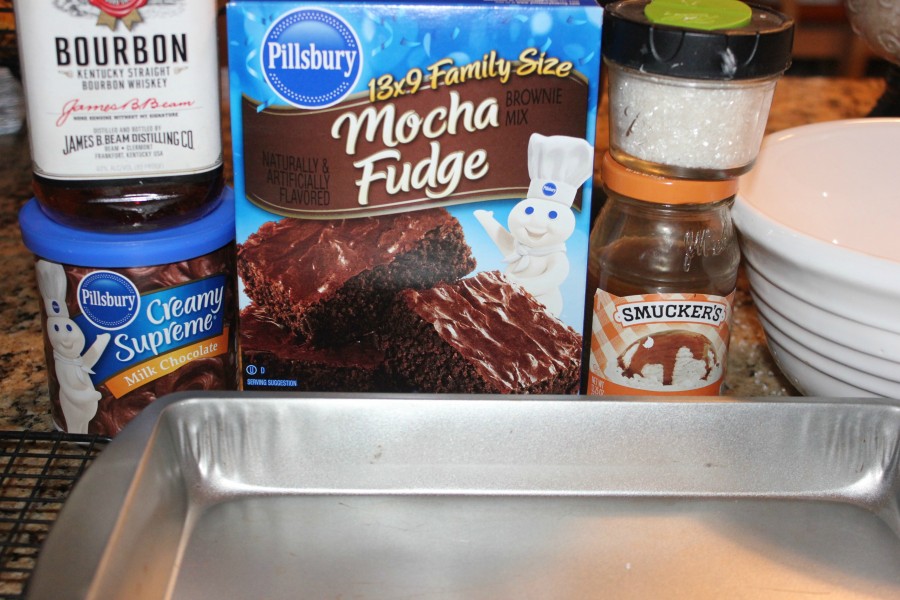 9×13 pan..sprayed with non stick spray
1-18 oz. box of brownie mix
1 cup or so of chocolate frosting
Bourbon..enough to replace the water called for on your box instructions
sugar for sprinkling on top
caramel sauce for dipping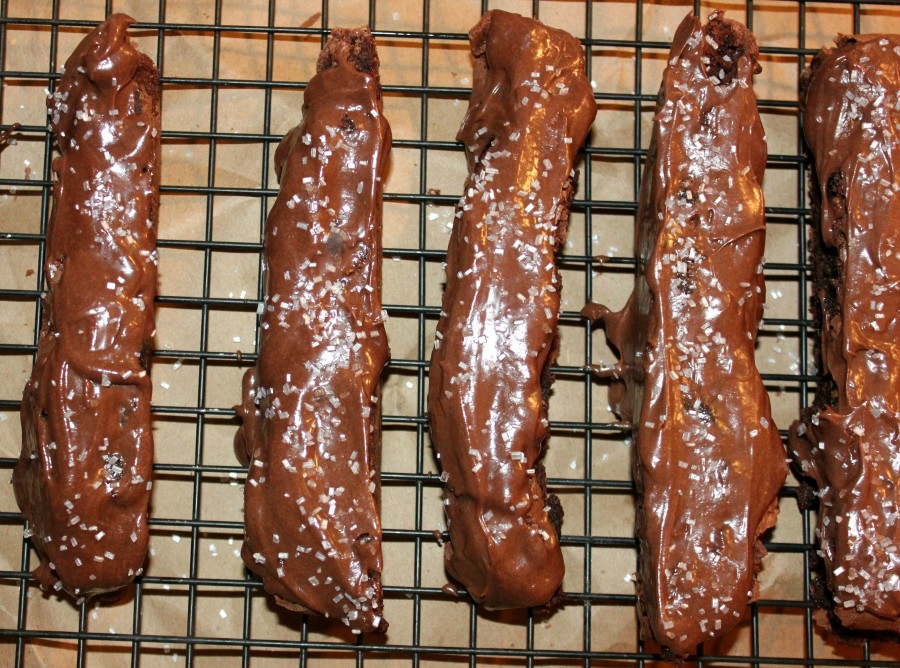 Directions:
In a med bowl combine the brownie mix, and follow the box instructions…
..other than replace the water with the bourbon…
Pour the batter evenly into the pan and bake according to the box instructions…
Let them cool completely…
Then cut the brownies into strips approx. 1″ wide.
Slightly melt the frosting to loosen it and frost the brownie fries on one or two sides…
Before they dry..top the with a sprinkle of sugar…
Let them set up and serve up those adorable, booze filled brownie fries…  ~Enjoy!  🙂