This recipe is so simple, so scrumptious, so impressive, and so much fun…it's almost silly.  The inspiration for this one was simple — cleanliness!!  I wish it were more exciting than that..but nope.
I wanted a way to serve meatball subs without worrying about shirts, shoes, carpets, couches, piles of dirty napkins, and saucy finger prints.  Selfish?…maybe.  Delicious & fun?…totally!  🙂
In order to reach my ultimate goal of having a house filled with accident-prone peeps loved ones able to enjoy meatball subs whilst keeping my house clean, I could either not serve delicious meatball subs, and/or, not have anyone allowed inside my house who would dare eat umm..meatball subs.
And what kind of fun would that be? ..NO fun at all, so I had to get creative~
And here we are!  WOOHOO!
I pretty much shoved everything we know and love about that messy meatball monstrosity into a reliable, ready-to-eat roll up of adorable proportions.  It's true, now you and all of your piggies guests can enjoy meatball subs on your couch, on your carpet, and dare I say…while wearing a white shirt?!…  Hmm..maybe not, but you get the idea.
These subs can be popped in the oven and into your hungry mouths with little-to-no-evidence left to show for it.  Tender, cheesy meatballs, are bursting through each succulent spiraled, provolone and sauce filled roll, just waiting to be picked up and enjoyed.  This is finger-food at its finest!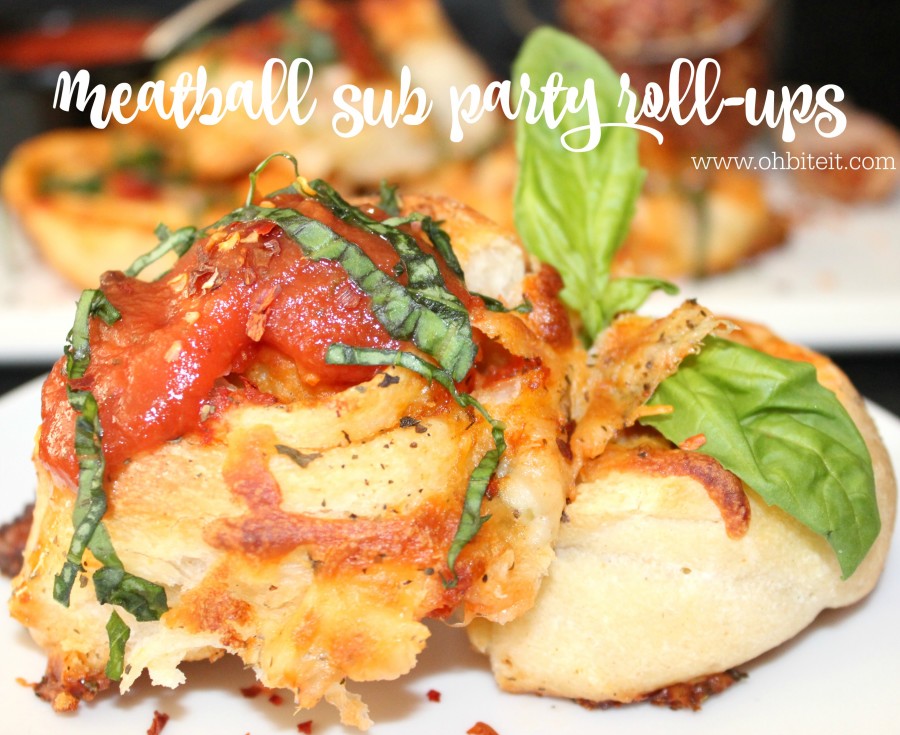 Make LOTS~  they go fast!
What you'll need:
1 container of pizza crust dough..thin crust
mini pre-cooked meatballs… enough to fill your roll.
1 cups of marinara sauce..and some for dipping/topping
sliced provolone cheese
1 cup shredded mozzarella (not shown)
oregano..to taste
basil for garnish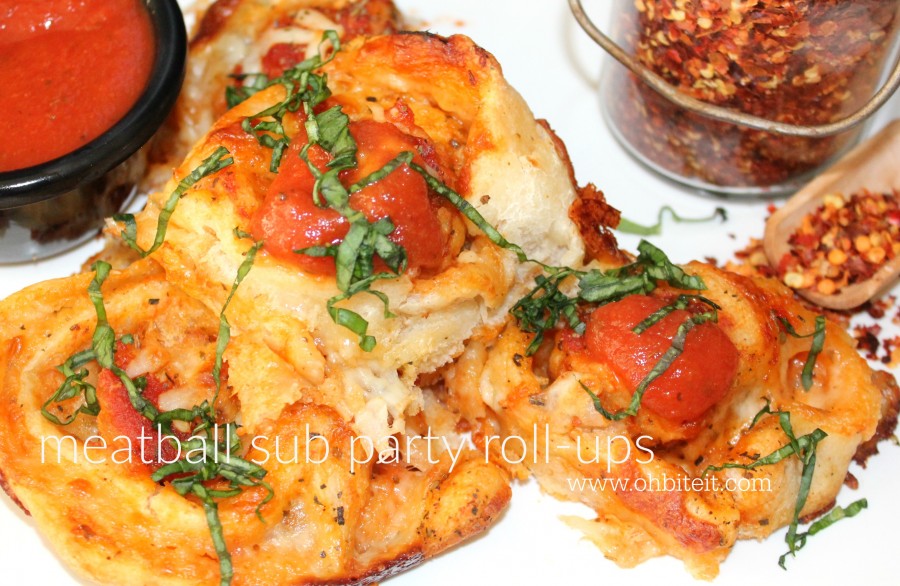 Directions:
Lay out the dough, and evenly spread a layer of sauce over it…
Now, lay out a single layer of the cheese, making sure to leave space for the meatballs, it's easier to roll this way…
Roll it up…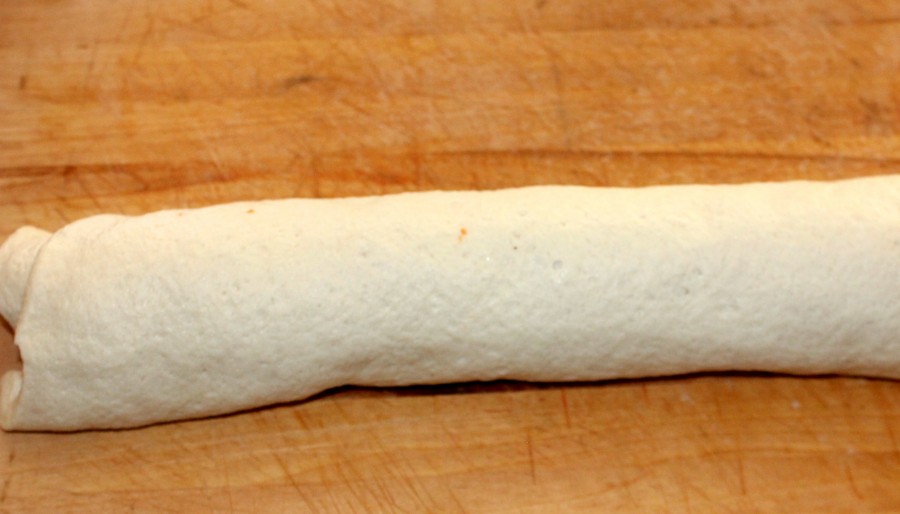 Slice the roll into approx. 1″ slices, and place them onto a sheet pan, top them with the shredded mozzarella, some sauce, and oregano.
~They won't be super pretty, but their personality is AMAZING!  😉
Now bake the rolls at 350 degrees for approx. 20-25 minutes, or until they're golden and cheesy!
Let them cool for a couple of minutes before serving…
NOW~ serve them up…
AND, eat them up!  ~Enjoy!  🙂