Ahhh~ Of all the amazing things that have ever been snickered and/or doodled, the best one to come along has GOT to be this one…simply because we literally don't have to do much of anything to enjoy it.  Oh, and it's also amazingly tasty as well.
~That's right, my laziness has prevailed again here folks.
Thanks to the magic of the slow cooker, this Snickerdoodle totally snickers and doodles itself.  While you tend to other important things..like umm, waiting for this scrumptious creation to be done.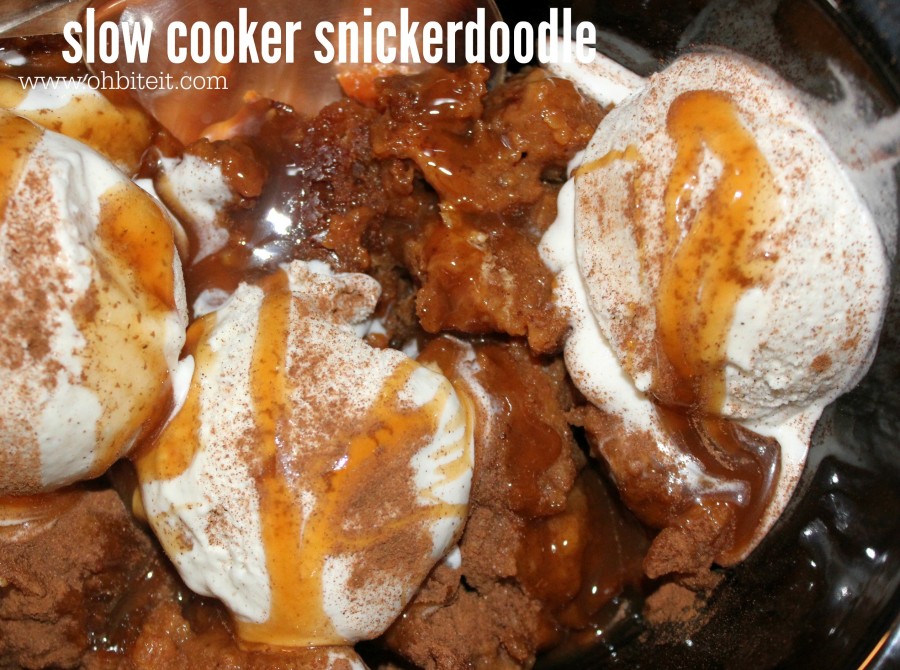 And what a worthwhile wait it will be~  that I can promise you.
Each warm, cinnamon filled, sticky-scooped, caramelized buttery bite will hug each of your senses at the same time in the most succulent and loving embrace you've ever had.. and will serve as a delicious reminder of why you exist.  😉
What you'll need: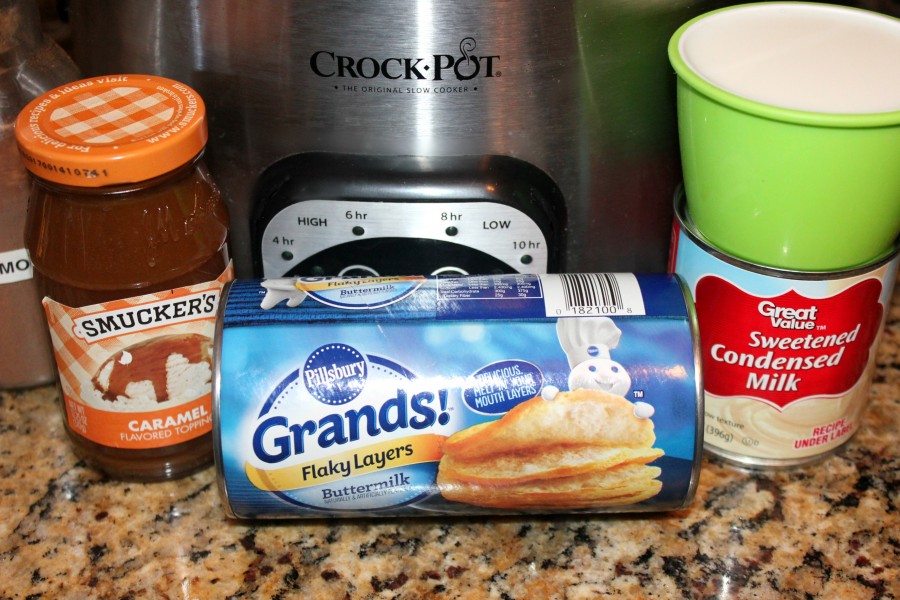 1 container of pillsbury grands flaky layers biscuits (8 count)
1 cup milk
1-14 oz. can of sweetened condensed milk
1 cup (or so) of caramel topping…divided to reserve some for topping
2 tbsp. cinnamon
ice cream for topping
Directions:
Spray the inside walls of your slow cooker with some non stick spray.
Now add in the milk and cinnamon…
Cut each biscuit into 4 equal pieces and add them into the slow cooker…
And approx. 1/2 cup of the caramel…
Top it with the sweetened condensed milk…
Add the cinnamon on top, and give it a gentle stir to coat all the biscuits and mix up the sauce a bit…
Set your slow cooker on medium and check it periodically as you stir it now and then as well.  Every slow cooker is different, so simply cook this until the biscuits are firm and not raw anymore.
When it's done, you can set the slow cooker to warm, and add in some scoops of ice cream that will slowly melt into the most incredible sauce EVER…
..add a drizzle of caramel sauce over the top… because you can. 🙂
Then go in, go deep, start scooping…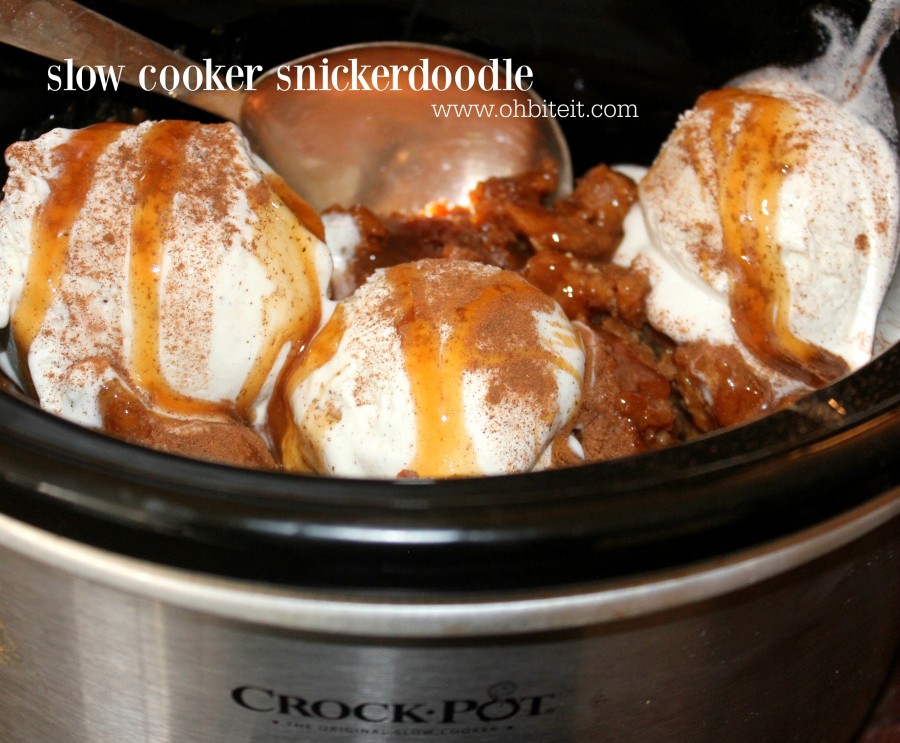 Serve this one-of-a-kind snickerdoodle up and sit back and see what happens to anyone who eats it…
OR just eat it all yourself, it will be our little secret!  ~Enjoy!  🙂