Sometimes when you least expect it, all of the ingredients to an incredible recipe seem to be just hanging around your fridge, and they come together silently calling your name, almost begging you to use them up.  Some people hear human voices in their head, well..I hear food..lol.
This is one of those recipes.  A complete after-thought that worked out and took on a delicious life of its own.
It is SO delicious in fact, that I decided to make it a featured Super Bowl snack!
 The whimsical, and tasty tots add a unique fun flare to this dip, but don't let the cuteness fool you.  This dip is the most flavorful, cheesy, culinary concoction ever.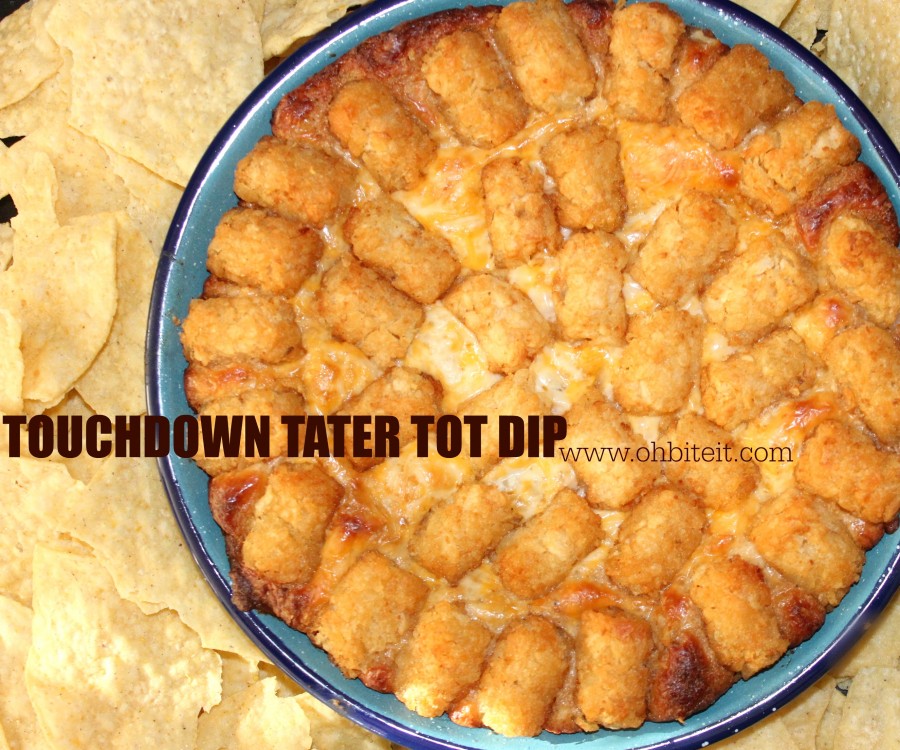 Make a batch and you will be the MVP of super bowl snackage for sure! 🙂
What you'll need:
2lb. bag of tater tots…all the way-mostly defrosted.
8oz. block cream cheese
1/2 cup sour cream (not shown)
1 cup cooked and crumbled sausage
3 cups of cheese.. 2 cups in the dip and 1 cup for the topping
1 packet of dry onion soup mix
chips for serving.
Directions:
In a food processor, or a mixing bowl, combine the cream cheese, sour cream, 1/2 the bag of tater tots, 2 cups of the shredded cheese, and sausage..mix until well blended.
Spred it into your baking pan, and top it with the remaining shredded cheese…
..and the remaining tater tots and bake at 350 degrees for approx. 30 minutes or until it's golden and heated through…
Serve it nice and warm, with chips and any other dippers…
And DIG IN!  ~Enjoy! 🙂