If you've been coming around here for a while, you may or may not know about my love for the good old waffle iron.  I've 'waffled' SO many yummies, from sweet to savory and all of them are fun and tasty.  But I won't lie, I've never used a top quality waffle iron mistakingly thinking that it wouldn't make a difference…and WOW, was I ever wrong.
I had the honor and opportunity to try out a Waring Professional Belgian Waffle Maker and let's just say, my waffle making life will never be the same.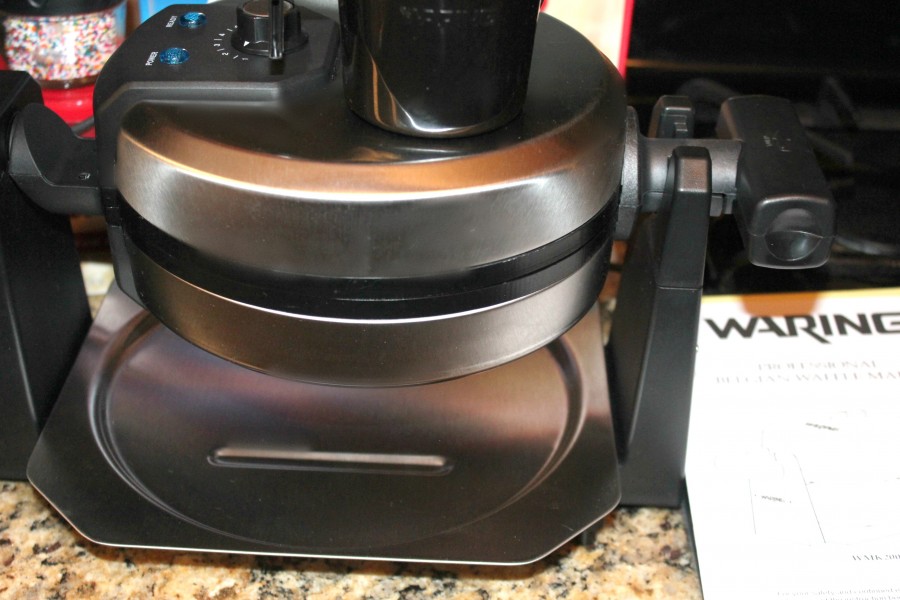 Just look at what this amazing machine does in a matter of minutes…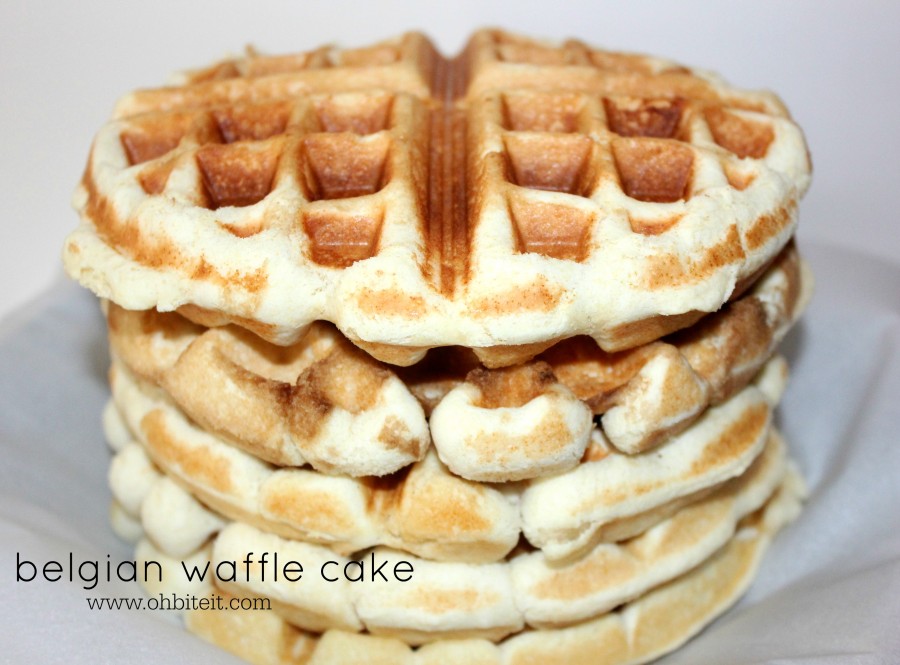 As evidenced here with this fun and SO delicious Waffle Cake.  Make this super simple, whimsical treat for that waffle lover's birthday, or as a "just because" sweet treat.  EVERYONE will love it and they will love you too.
Each bite is fluffy, and filled with the perfect cake/waffle combo!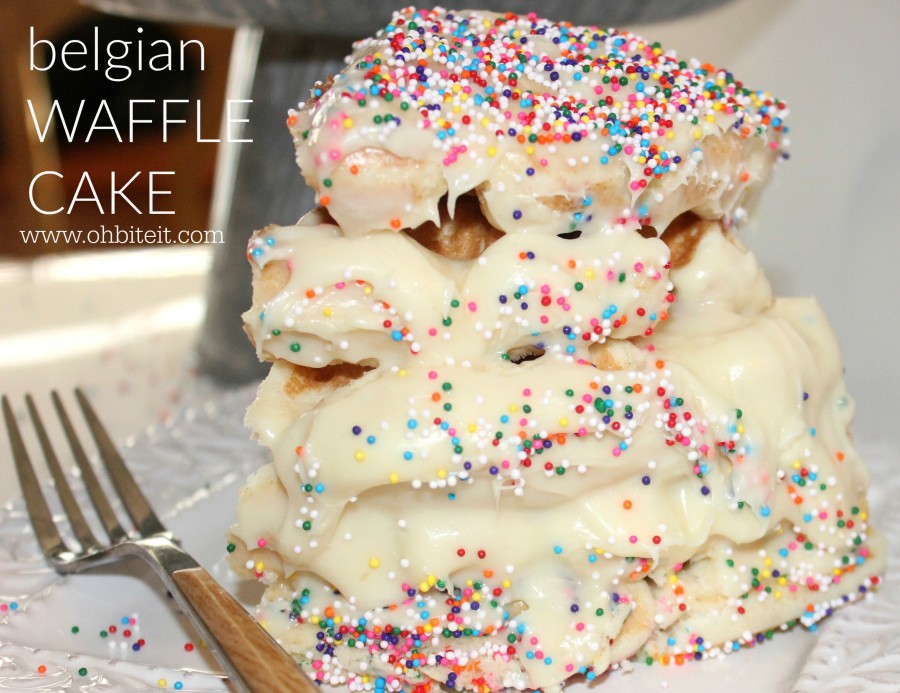 First of all, the sheer quality of this waffle maker is evident the second you lift it out of the box, and feel how sturdy it is, the weight and structure are beyond compare.
~THEN~ when you use it, that's when the realty hits that up until now, you've been 'waffling' all wrong..lol.
If you like almost instant, light, fluffy, thick, evenly browned waffles, this is the go-to product for you.
You can find them right >> HERE!
What you'll need for one Waffle Cake: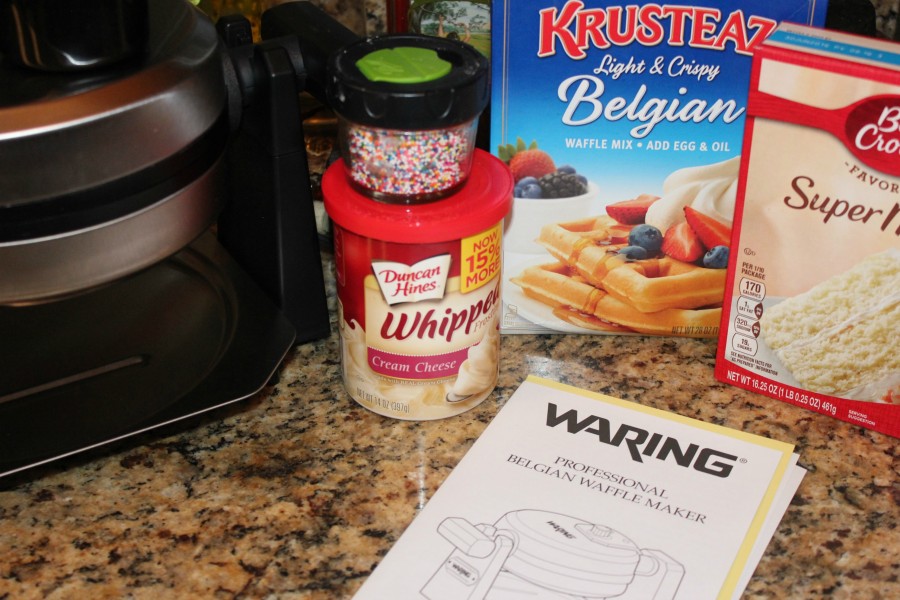 A Waring Belgian Waffle Maker
non-stick spray
4-5 waffles
1-1/2 cups of waffle mix
1-1/2 cups vanilla cake mix
1-1/3 cup milk
2 eggs
frosting and sprinkles for topping.
Chocolate and/or jam/jelly for layering…optional!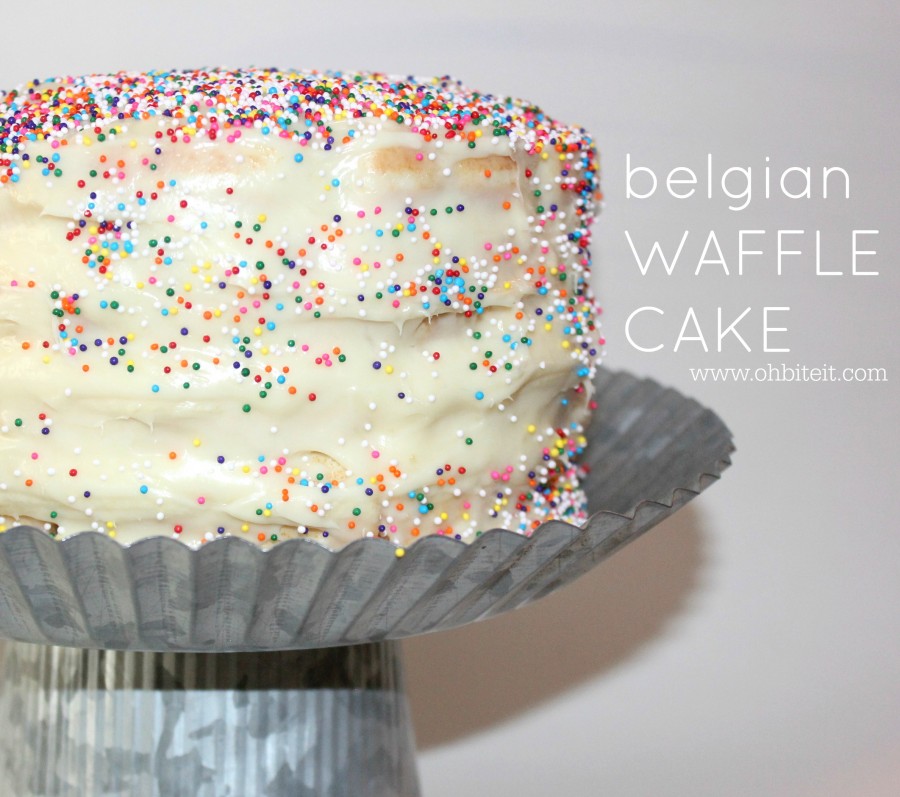 Directions:
In a medium bowl combine the waffle mix and the cake mix with the eggs and milk until smooth…
Cook up the waffles and keep them warm in a low (200 degree) oven to stay firm while you finish the batch…
Let them cool and when you're ready..get stacking…
Feel free to layer some chocolate or fruity jam between the layers for extra goodness!  🙂  YUM!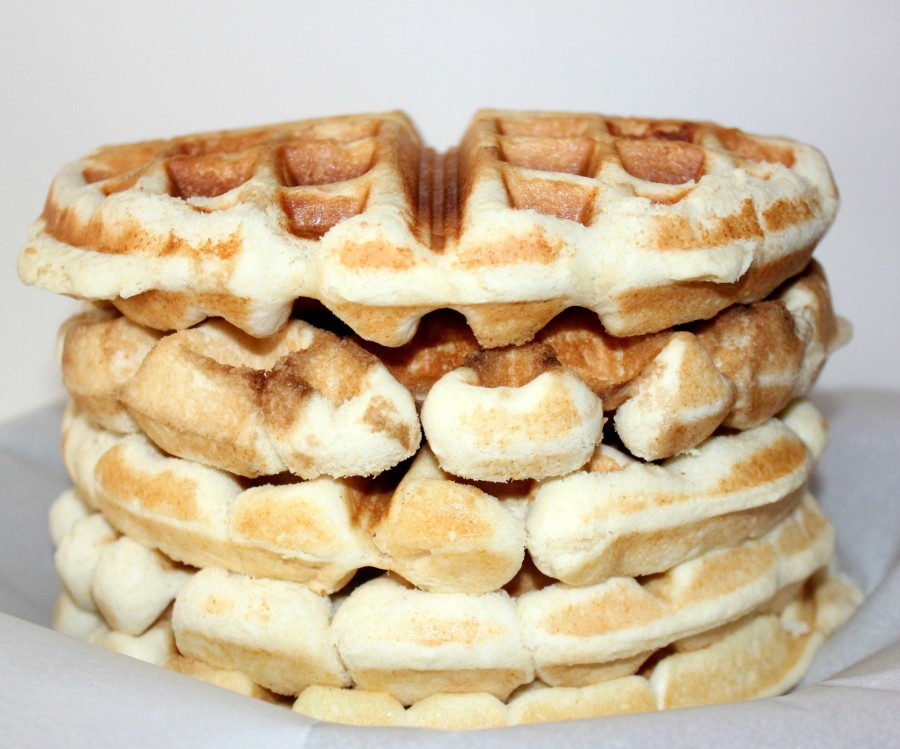 Then get frosting…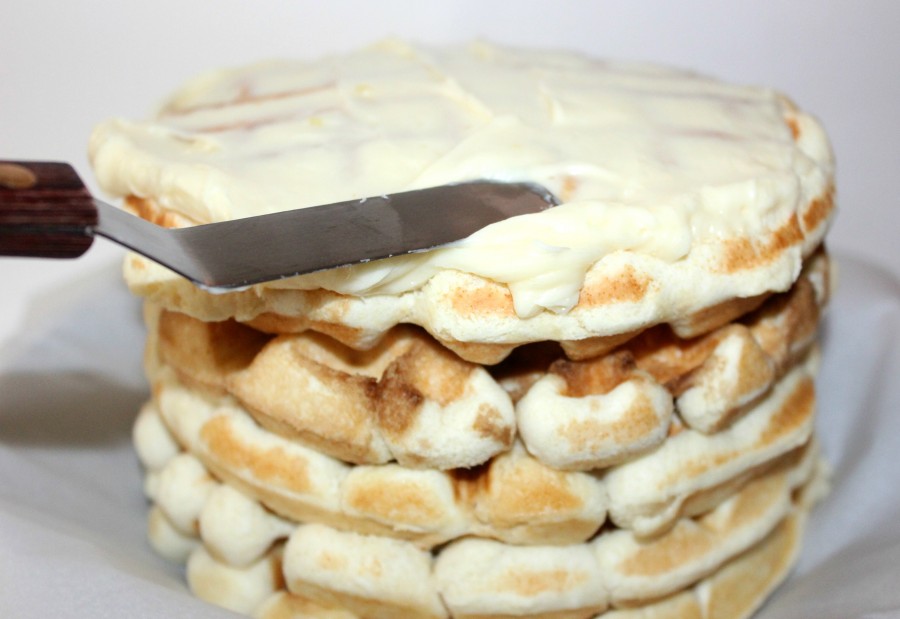 Then get sprinkling…
Then get serving…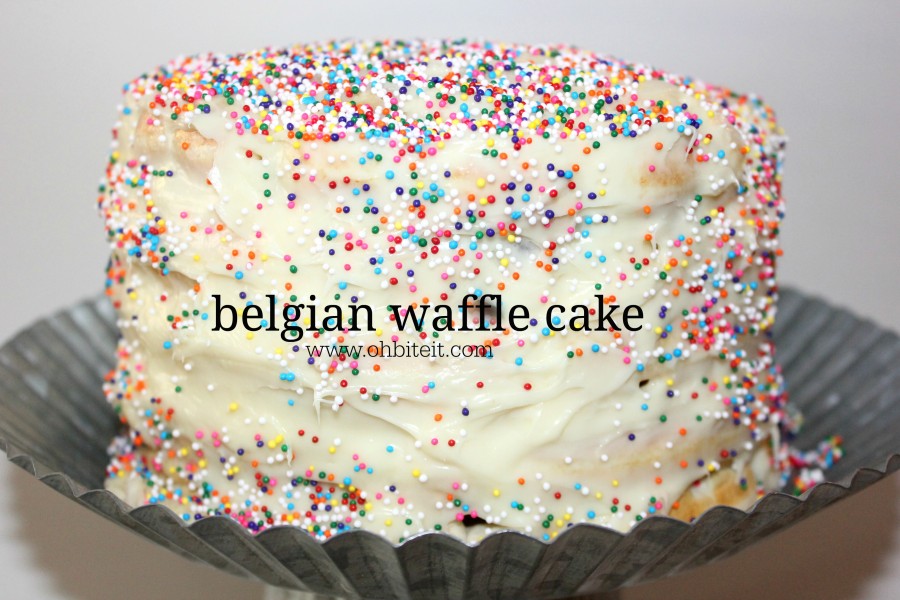 Then get smiling…
Then get eating…
Then take another bite, and get ordering one of these incredible waffle makers for YOURSELF!  ~Enjoy!  🙂
"NEWBelgian Waffle Maker
WMK200
Make thick, delicious Belgian waffles that are crispy on the outside and light and fluffy on the inside with this rotating waffle maker. With Waring, it's easy to create the gourmet breakfasts and desserts you love!"
Features
Accessories
Professional quality for home use
Extra-deep 1-inch restaurant-style waffle
Nonstick coated waffle grids easily release waffles and make cleaning effortless
Easy-to-handle rotary feature for even baking on top and bottom
1000 watts
Browning control knob for custom baking
Blue LED lights indicate when unit is ready for batter and when waffle is done
Brushed stainless steel housing with black base
Limited One Year Product Warranty
Specifications and Ordering Information
Product Dimensions (D x W x H): 14 x 9 x 8″
Weight: 5 lbs.
UPC: 040072025501