Just when I thought that I couldn't possibly come up with anything else to stuff inside a jalapeño, along comes a simple, yet crazy idea that turned out to be one of the very best pepper popper ideas yet.  And thanks to Lucky Leaf and their incredible, top quality fruit fillings, this will be the most perfect, simple, and unique addition to your holiday appetizer menu.
"Lucky Leaf delicious fruit filling comes in a tasty wide variety of flavors. We also have refreshing apple juice and ciders made from fresh-picked harvest apples, a healthy selection of apple sauce and other unique specialty fruit products."
This time I stuffed those sassy snacks with creamy brie, sweet berry preserves and wrapped them inside a loving hug of buttery puff pastry.
Just think of these as Brie En Croute Jalapeño Poppers, cuz well..that's pretty much what they are.  Sass meets class with these impressive appetizer poppers and you will look like a hero!
The balance of flavors, and sweet creamy textures, combined with the beautiful 'WOW' factor will leave everyone scrambling to get to you for the recipe~  so be prepared!
Make LOTS!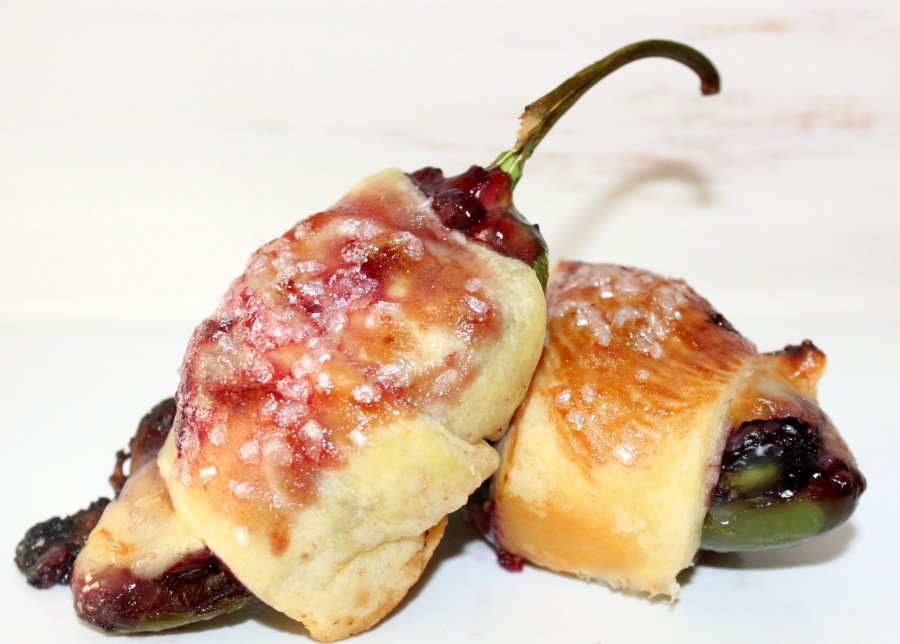 What you'll need for 30 poppers:
15 fresh jalapeños ..de-seeded and split in half lengthwise
1-21 oz. can of Lucky Leaf Mixed Berry Pie Filling or toppings
1-8oz. Brie
Puff Pastry Sheets (approx. 2 sheets = one box) ..cut into 30 1″x3″ strips
1.2 cup sugar for sprinkles
Directions:
Slice up all the jalapeños, making sure to be very careful when handling hot peppers.  Scoop out the seeds and veins…
Now, fill each pepper with a scoop of the berry filling, and a slice of the brie…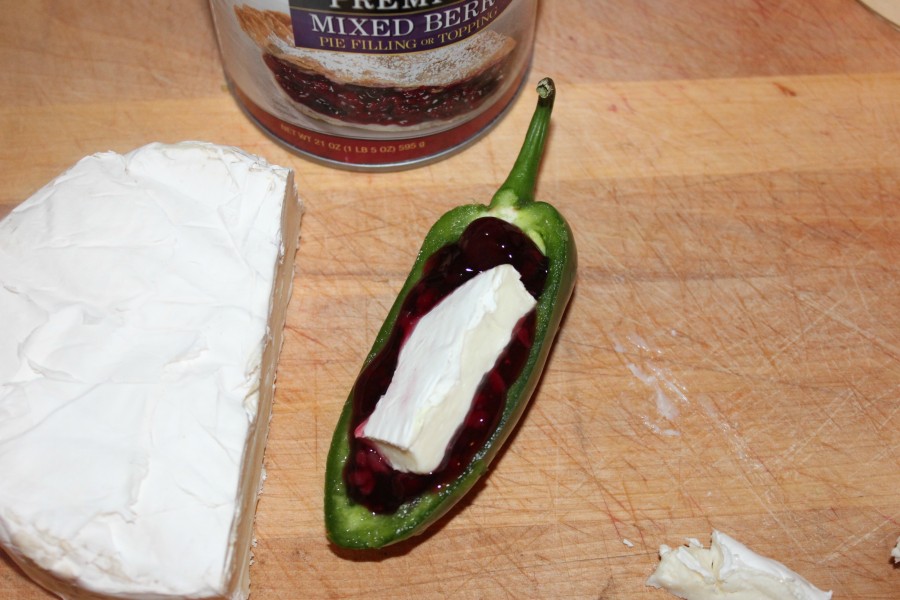 slice the pastry into 30 approx. 1″x3″ strips…
Wrap each filled pepper with a strip of puff pasty…Brush them with some of that berry goodness…
..and a sprinkling of sugar…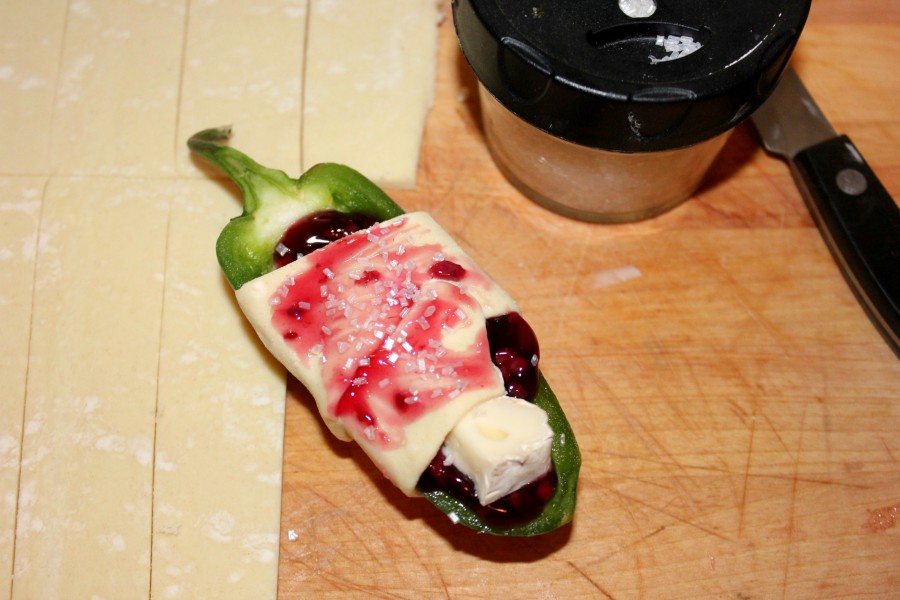 Bake them at 350 degrees for approx. 20-30 minutes, or until they're golden and tender..to your liking.
Let them cool just a bit, as the berry filling gets SUPER hot…
Then eat them up!  ~Enjoy!  🙂