Before we get knee-deep into this one of a kind, childhood-cereal-dream-come-true, let me just start by saying that you can use ANY cereal you'd like for this fabulous fritter~  that's right…YOU DO YOU!  🙂
Now, onto the greatness that IS this Cinnamon Toast Crunch Fritter!  Can you stand it?  Because I can't~
If this isn't a giant middle finger held high for all the mom's (eh-hem~ not mine..cough/cough) ..who would never let their kids eat that sugary poison cereal, then I don't know what is..lol!
~But issues aside, let's turn our attention toward this fun and fluffy fritter filled flavorful fantasy ..shall we?!  We shall!
I'm talking about rich and thick cake mix filled, and I mean FILLED with (my personal fave cereal) Cinnamon Toast Crunch!   The filled & fried fritter is toasty yet tender, and dah-ripping  in an over the top fritter glaze that will definitely be the last straw for mom…lol!
It's ok, you can totally blame me~  just don't tell MY mom..ok?!  🙂
Watch it come to life right here, and welcome to my house! > 
What you'll need:
1 box of white or vanilla cake mix
1 cup flour
3 cups of cereal
cinnamon/sugar for sprinkling..to taste
oil for frying~  I used Canola
The Glaze:
1 cup powdered sugar
approx. 2 tbsp. milk
1 tsp. vanilla extract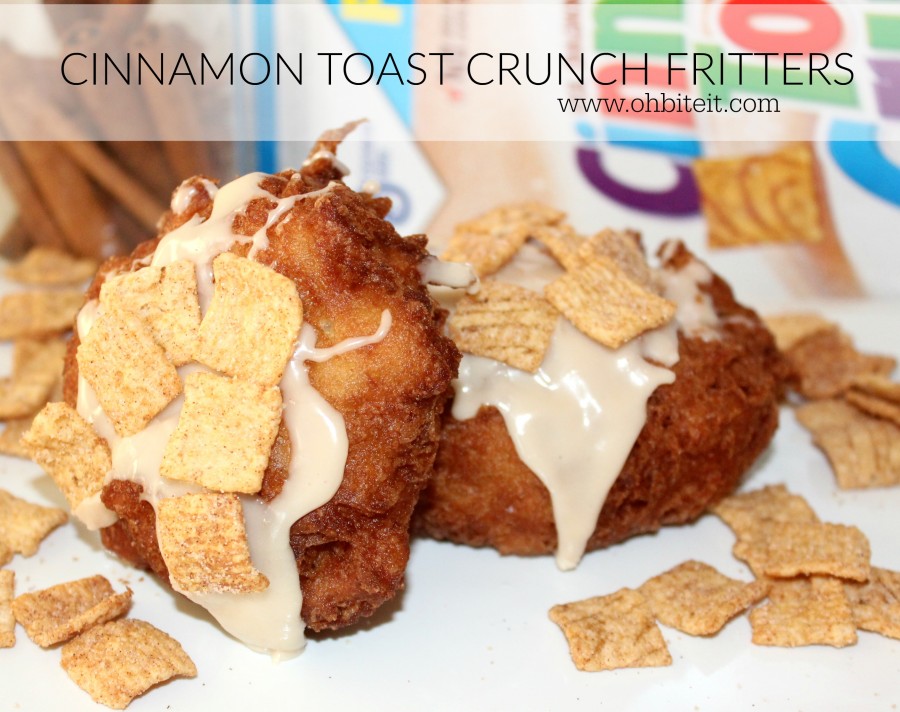 Directions:
In a large bowl mix the cake batter according to YOUR box instructions, just as if you're making a cake!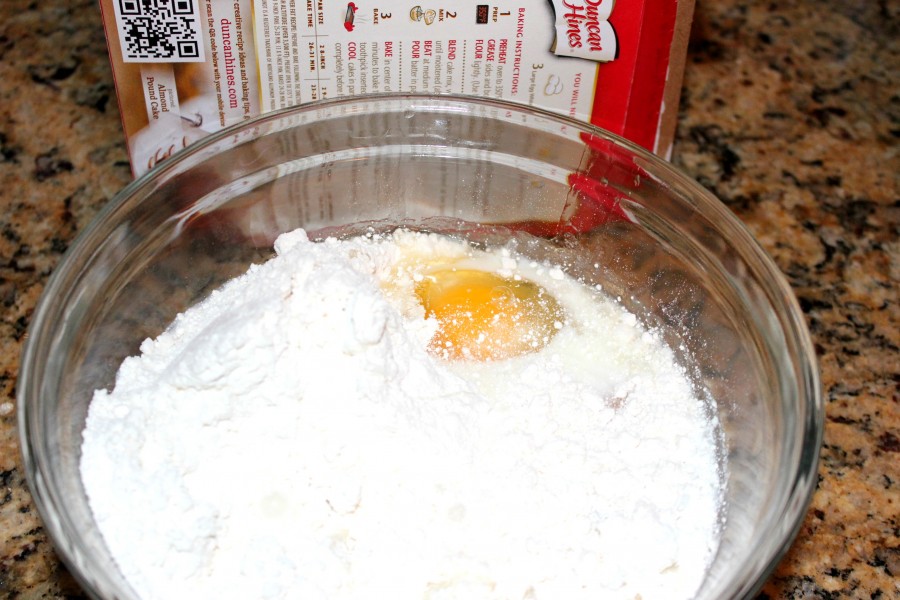 Now..stir in 1 cup of flour to the wet batter, mix well to combine!
Fold in the cereal until it's incorporated and chunky..lol
Scoop a generous spoonful of the batter…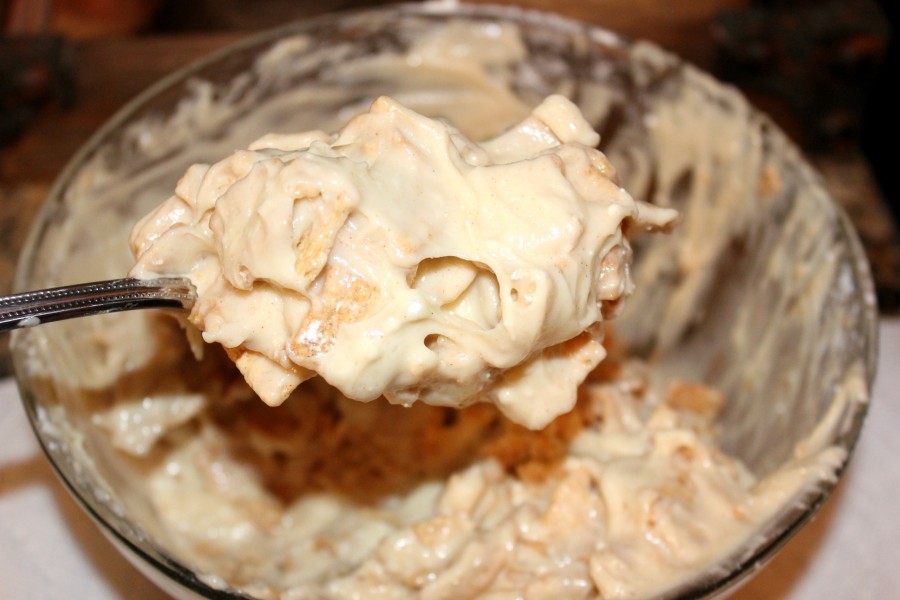 Drop it directly into the hot (350 degree) oil, and fry until golden on all sides, and firm…
Let them cool…
While they're cooling, make the glaze by mixing up the powdered sugar, milk, and vanilla until thick…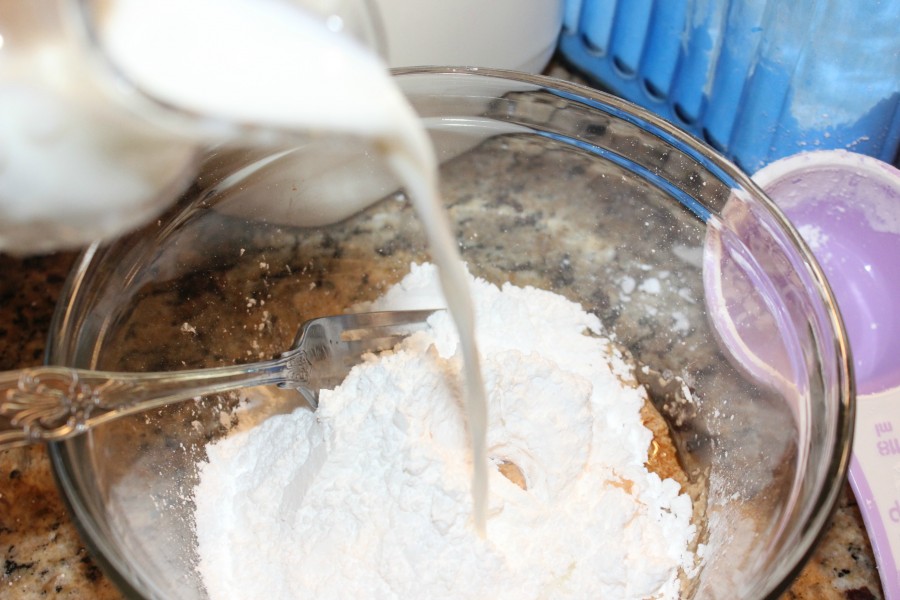 Drizzle the glaze over the cooled fritters…
Top with some cereal if you'd like… because..OMG!
Sink down…down deep into that fabulous fritter…
And DIG IN! (Sorry Mom!)  ~Enjoy! 🙂