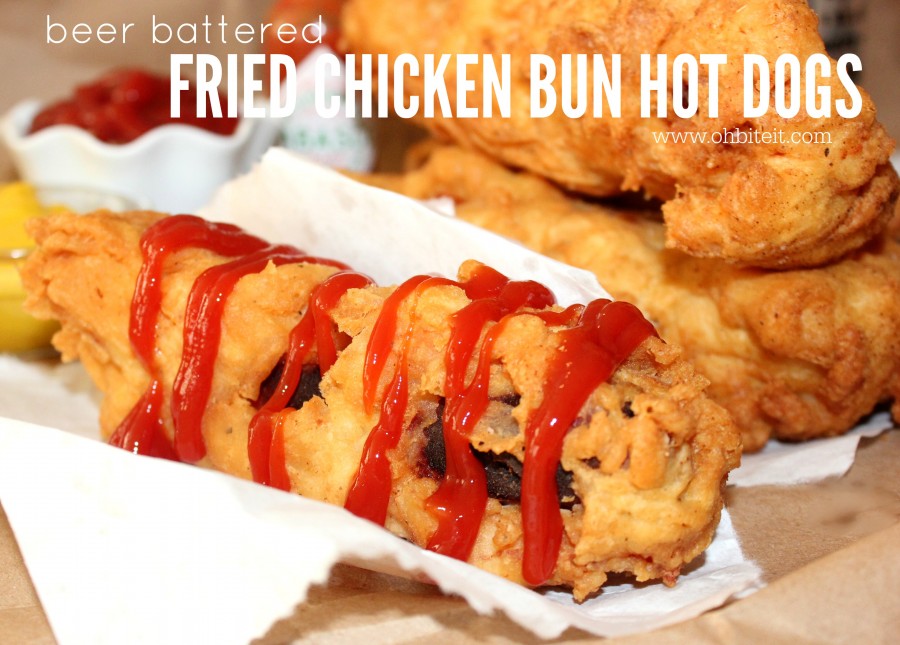 Okay, I love bread, there..I said it.  🙂
HOWEVER…sometimes, just sometimes..it's fun to replace the expected with the totally unexpected.  And by "unexpected", in this case, I mean a crispy, tender, BEER soaked, flavorful slab of fried chicken.  That's right, dare I say..ditch that bread, and opt for a wonderful wrapping of said fried chicken?!
What better way to enjoy a delicious dog than to lovingly snuggle it deep inside um..boozy-battered fried chicken?
Oh, I could've easily stopped at the crazy fried chicken bun, but what fun would it be if I didn't make it even "trashier" and beer-boozed that baby up?!  Right?  ..RIGHT!  😉  
~This is just a "duh" recipe, the flavors and textures together are divine, and you'll never look at fried chicken OR boring un-boozy hot dog buns the same way again!
Each billowing boozy-bun of fried chicken explodes with flavor as it adds such a delicious quality to that deep fried dog,  You can even go the extra 'mile' and wrap that hot dog in bacon first~  yep..a magical managerie of flavorful fried morphed meats…it's magnificent!  🙂
And this one of a kind, simple and super impressive mash-up couldn't be easier…
What you'll need for 4 (bun length) hot dogs:
4 hot dogs
1 lb of thin sliced boneless/skinless chicken breasts
8 0z. beer..OPTIONAL!  Water will work just fine!
For the batter:
3 cups all-purpose flour
1 1/2 tablespoons garlic salt
1 tablespoon ground black pepper
1 tablespoon paprika
1/2 teaspoon poultry seasoning
1 1/3 cups all-purpose flour
1 teaspoon salt
1/4 teaspoon ground black pepper
2 egg yolks, beaten
toothpicks
Oil for frying~  I used Canola
Directions:
In one medium bowl, mix together 3 cups of flour, garlic salt, 1 tablespoon black pepper, paprika and poultry seasoning…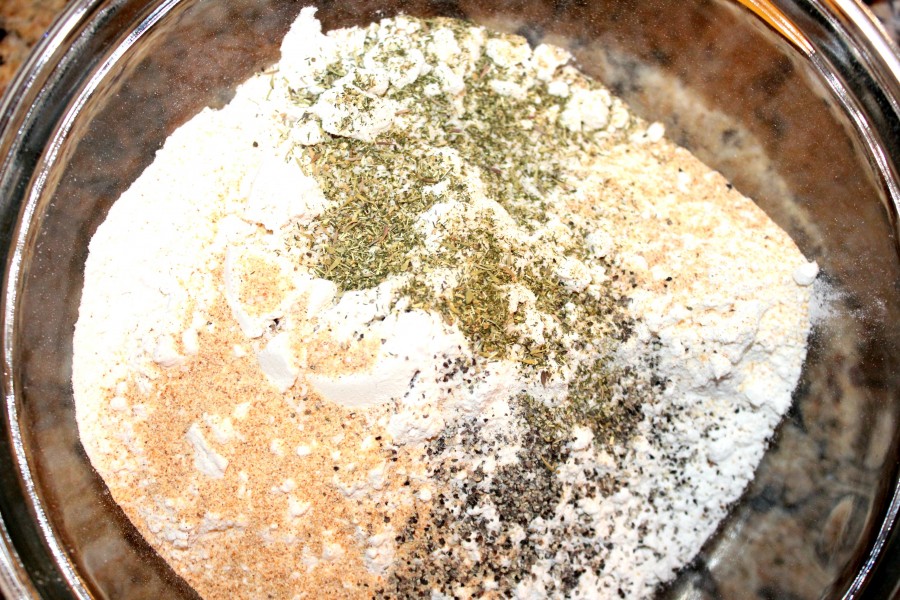 In a separate bowl, stir together 1 1/3 cups flour, salt, 1/4 teaspoon pepper, egg yolks and beer…
You may need to thin with additional beer (or water) if the batter is too thick…
Think pancake batter consistency…
Heat the oil in a deep-fryer to 350 degrees F (175 degrees C).
..between 2 sheets of parchment paper, gently pound out one of the chicken breasts until it's approx.  1/8″ thick.  Place one hot dog in the center of the chicken, and secure the chicken around the dog with toothpicks…
..then dip in the dry mix. Shake off excess and dip in the wet mix, then dip in the dry mix once more.
One at a time, place the wrapped dogs into the hot oil until golden on all sides ..and the chicken is fully cooked.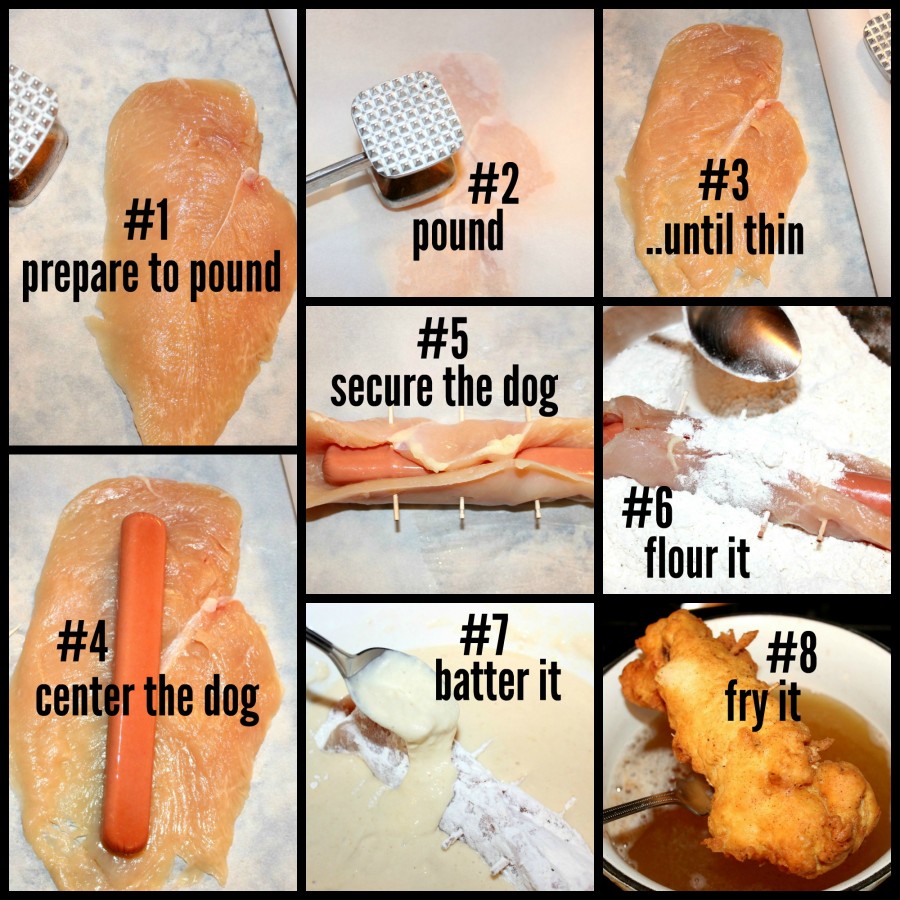 Let them cool…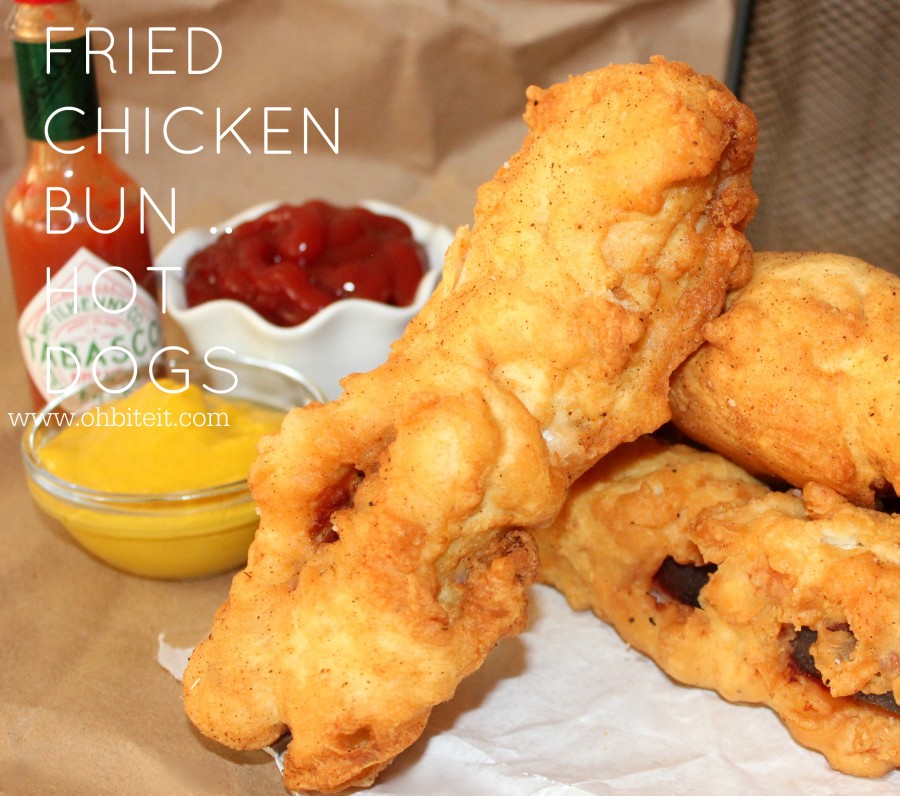 Serve with your fave dog toppings…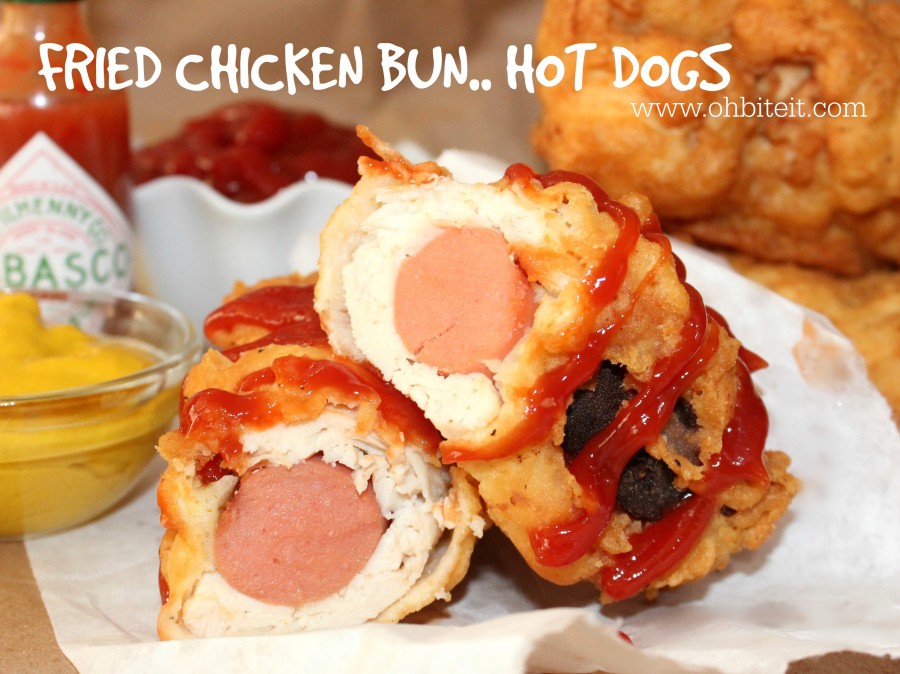 And with a cold one of course.  ~Enjoy! 🙂