Go ahead..call me easily amused, but I get such a kick out of doing delicious, and semi-toturous things with and to PEEPS.   I'm not sure if it stems from the fact that I'd really never think about eating an un-abused, sober, or non-melted/torched, plain old PEEP!  Or if it's just that I'm one sadistic PEEP lover/hater…haha.  Either way, it doesn't matter, because we're always left with a much better Peep, that's super fun, tortured and tasty!  …so THERE!  😉
Now we can bring all of that colorful PEEP fun to our breakfast, and make the most important meal of the day, also the most fun!  ]
Nothing like warm, melty, florescent marshmallows serving as the glue that holds together thick, custardy slices of french toast..right?!
~YAY PEEPS! 🙂
Watch as the kids and by "kids" I mean..adults too..go crazy when they see what's happened to their precious PEEPS..and their French Toast..haha!
Make a giant stack, and taste the good times!
What you'll need: 
Some thick cut French or Italian Bread
PEEPS..all colors
2 cups milk
2 eggs
Butter
Powdered Sugar..optional
Syrup..optional
Directions:
Mix up the custard (the milk & eggs)…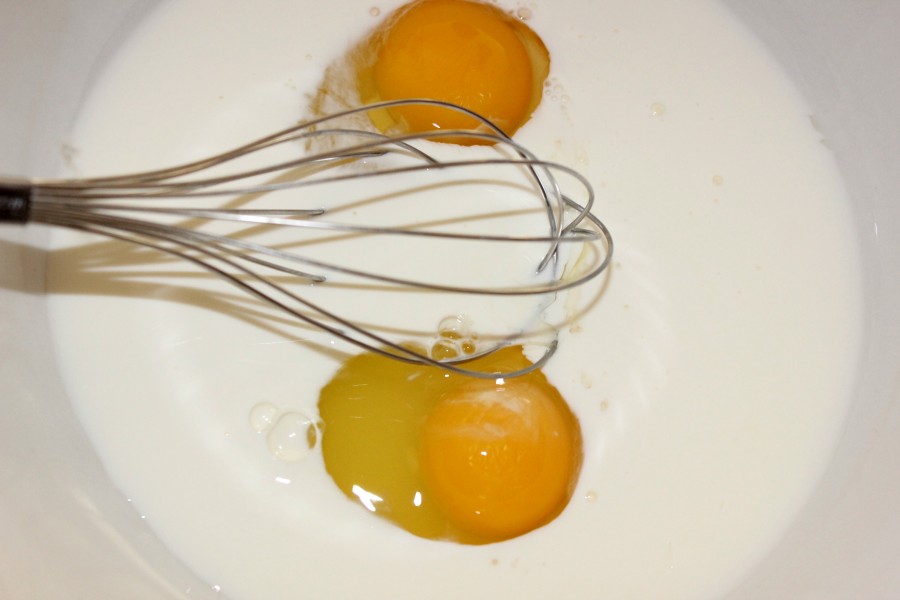 Slice the bread into 2″ slices and make a shallow cut into the bread, forming a "pocket".  Shove one or two PEEPS into the pocket.
Dip it into the custard.
Grill them up on a buttered grill, until their golden on all sides, and the PEEPS are melty…
Stack them up nice and warm and gooey.  Add a drizzle of Syrup and some powdered sugar if you'd like!  And DIG IN!  ~Enjoy! 🙂