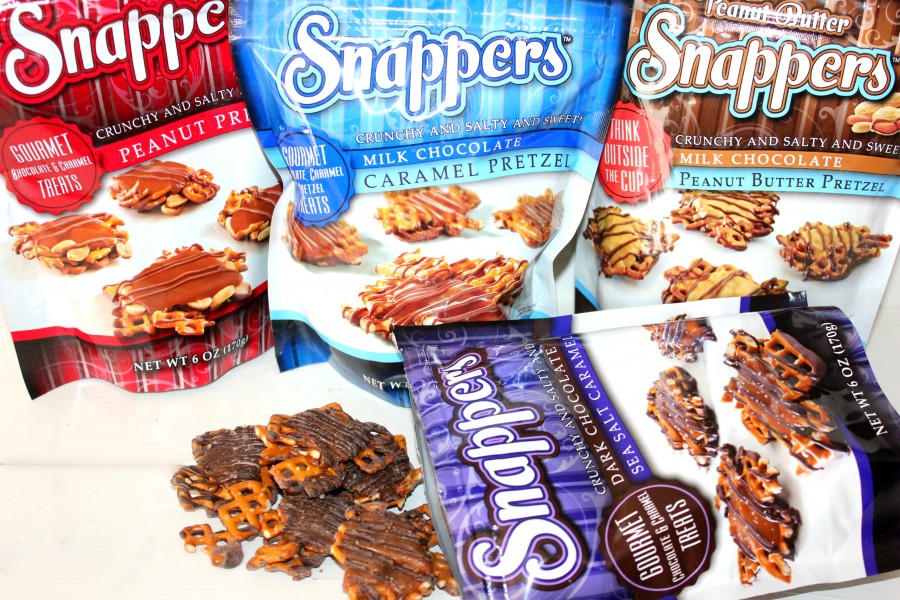 When you want a snack, typically you want to fulfill all of your sweet, salty, crunchy, chewy, creamy, desires…all in one bite.  But..that can sometimes be difficult!~  until now!  Snappers is not only a time-tested award-winning brand, but it can give you all of those fabulous flavors and SO much more.  I'm talking about satisfaction in a bag…no joke.
Just check out this assortment!  > YUM!
And check them out across social as well:  FACEBOOK TWITTER INSTAGRAM 
"Our Story
Snappers® are inspired by our childhood. Growing up, we watched our parents make our favorite chocolate confections at the family chocolate factory. Those memories inspired a new, innovative twist on a classic treat – the perfect blend of creamy caramel or savory peanut butter, rich chocolate, and the salty crunch of pretzels.
A Century of Quality Sweets
In 1914, our great grandparents set off from their native land of Greece to pursue the dream of a new life in America. Papa Charlie and Yiayia Cookie settled in Pittsburgh, Pennsylvania and made a life together, relying on a skill they carried with them from the family kitchen – handcrafted chocolates and ice cream. They founded a small soda fountain in Pittsburgh's Victorian district to produce and sell their handmade chocolates and milkshakes."