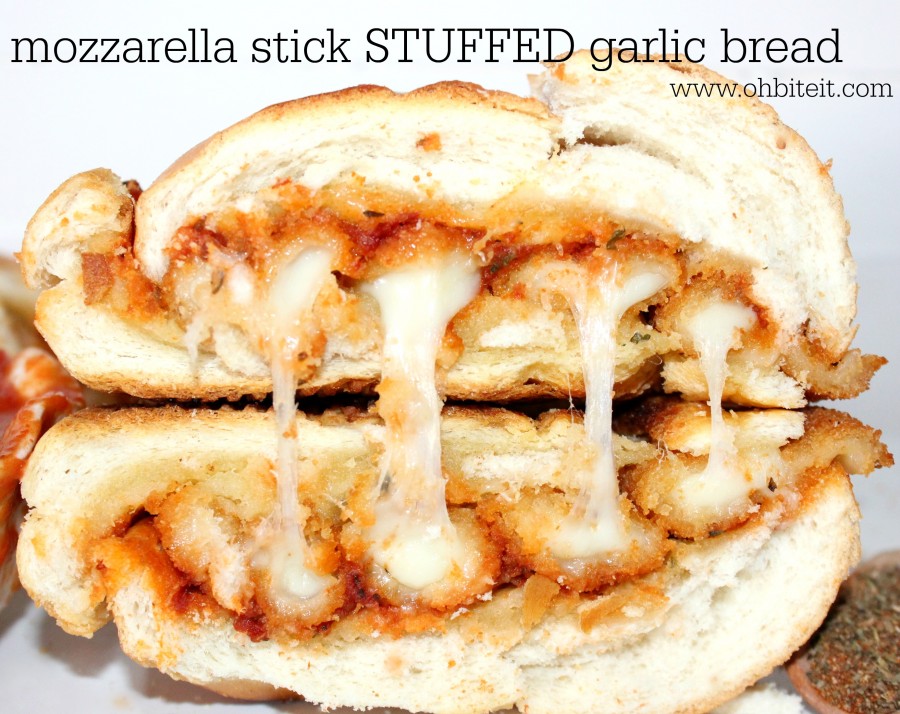 When it comes to Garlic Bread, I always feel like it's the unsung hero of the table, the forgotten soldier, that delicious, yet  invisible, eaten but unnoticed treat.. if you will.  And it saddens me..lol
Well, the time has come to change all of that ish and give that unassuming bread some of the credit it deserves..darn it!
I mean, come on..  it's the first thing that you smell in the oven, the first thing that you reach for when filling your plate..and the last thing you discuss when raving about that delicious dinner.  It never lets you down…Now, is that fair?  I think not!
I decided to do something about it, and by "something" I mean… I stuffed that bread bad boy with something unforgettable, something that can NOT be ignored, something so amazing, and SO darn delicious that dare I say..you almost won't even need anything else on the table.  That's right~  I stuffed it with Mozzarella Sticks!
YEP~  I did!
Ooey, Gooey, Pulley, Hot, Melty, breaded sticks of cheese layered between toasty-buttery-garlicy-bread.  Now, if that doesn't scream "Notice me, remember me".. nothing will.  🙂
In a matter of minutes, you too can be the hero of your dinner table, and give the delicious food-gift that keeps on giving ..in the form of foodie-gossip that will go on long after the bread is gone!  Go do it…  GO!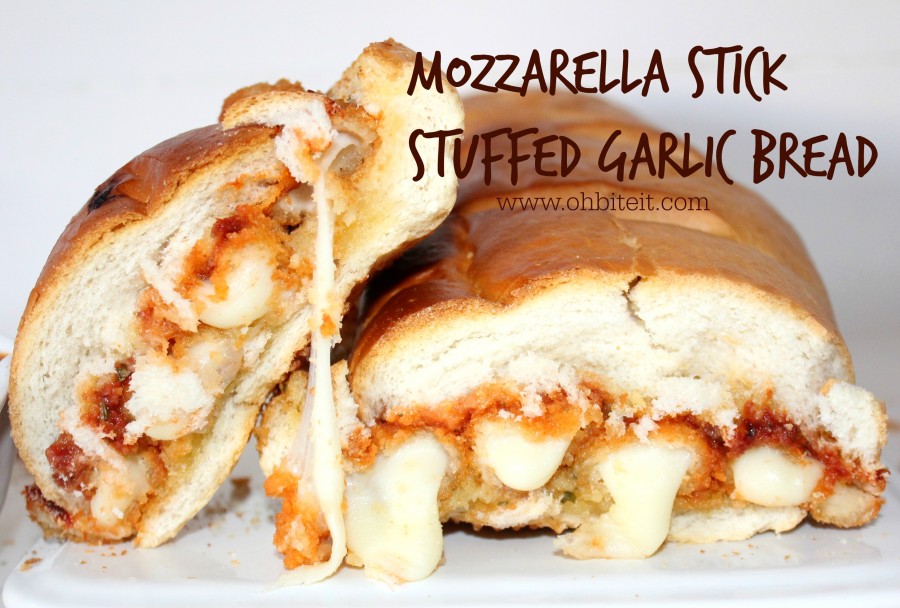 What you'll need;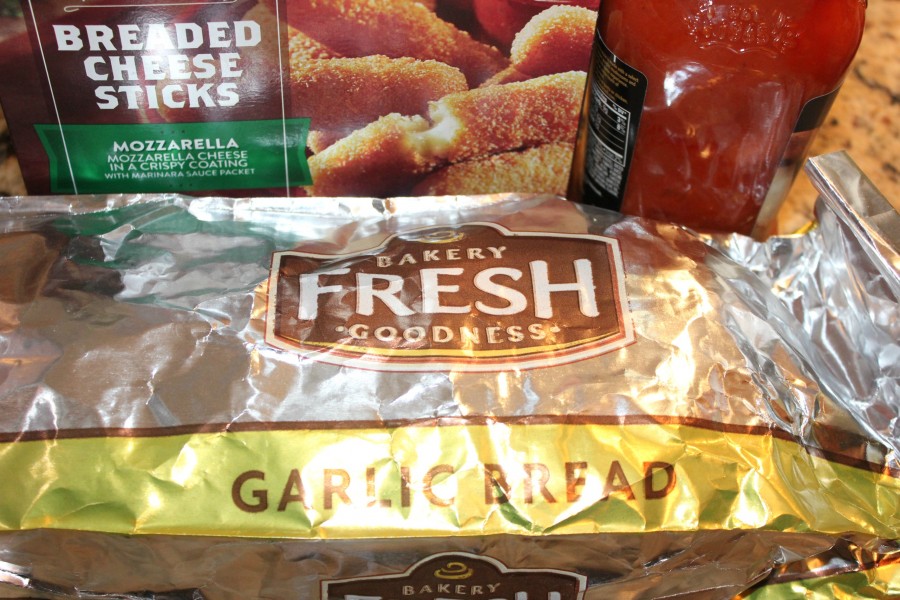 1 loaf of french bread.. I used the pre-buttered/garlic-seasoned from the grocery store, but feel free to prepare your own with TONS of garlic and butter.
frozen and defrosted mozzarella sticks..  enough to fill up your loaf of bread
1 cup of marinara sauce and some for dipping.
Directions:
Open up that bread, and give the top side a nice smear of marinara sauce… YES, you can totally add sauce to the bottom of the bread too.  🙂
Lay out the mozzarella sticks so every inch of bread is covered with that valuable, buttery, garlicy,  gooey-cheesy real estate…
Put the top on…
Wrap it in foil…
Bake that baby up!  350 degrees for approx. 20 minutes will get that gooey job done, if not..keep it in a bit longer, until it does…THIS!
Now, the time has come to uhhh…SHARE!
OR don't tell anyone you made this and keep it all to yourself, dip it..eat it! ~  it'll be our secret!  ~Enjoy!  🙂