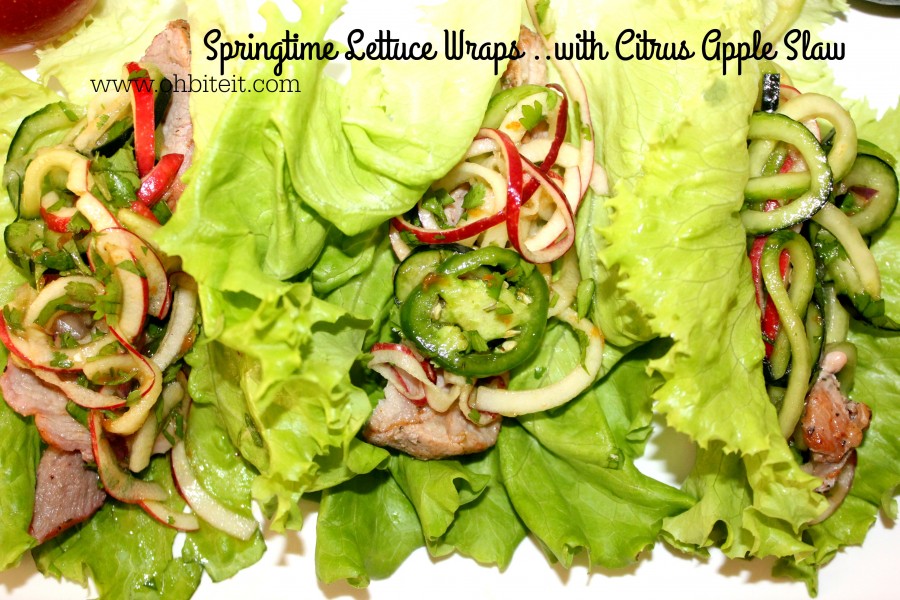 Well Spring has officially sprung and now we can safely turn our attention to warmer weather, longer days..and uh..impending bikini season.  You know, that time of year when all of that wintertime "treating yourself" turns on you and has the last laugh.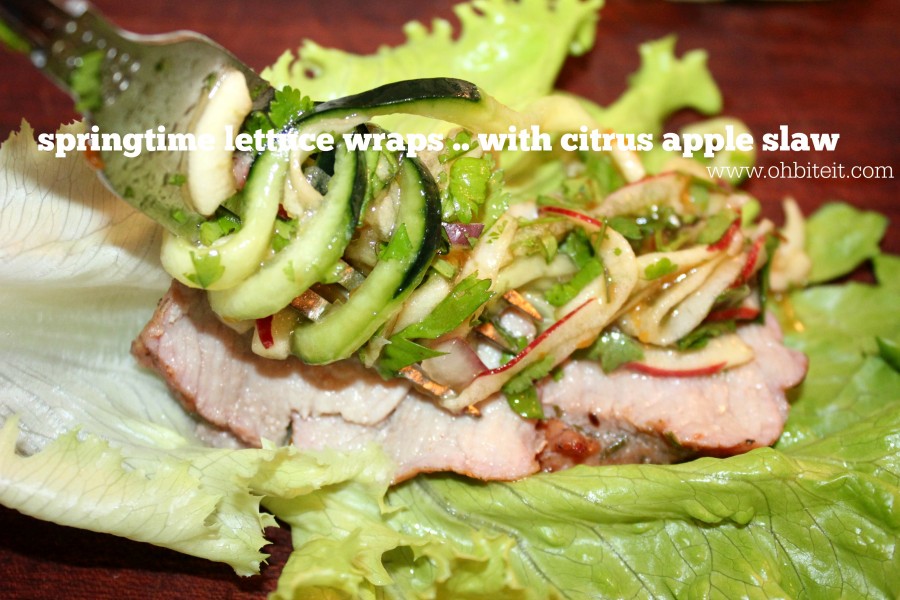 It won't have the last laugh this time, thanks to recipes like this.  I'm talking about protein packed, flavor-filled, light and delicious lettuce wraps that will put all other wraps to shame.  Lucky for us, Smithfield has provided the most flavorful, quality packed, marinated fresh pork sirloin I've ever had, and a because of its amazing quality and flavor, a little goes a long way.
In just 30 minutes, you too can have a unique, delicious, and healthy meal that you can feel good about sharing with your family and friends. This simple, yet beyond-flavorful dish is the perfect way to warm up to Spring one crispy, fresh, and delicious bite at a time.
Marinated Fresh Pork
"What's for dinner? Fortunately this age-old question has a quick, flavor-filled answer: Smithfield Marinated Fresh Pork. Our 100% fresh pork cuts are slow-marinated and perfectly seasoned. We've done the work for you so you can have a hassle-free, delicious dinner any night of the week. Simply grill, roast or sauté and you've got a delicious dinner ready in minutes."
This bright, light, and summer-friendly meal offers that hearty, yet crispy crunchy sweet/savory satisfaction we all love.  Topped with the VERY best, fresh and most flavorful slaw I've ever had, ..this is summer on a plate.
And hello bikini!
What you'll need:
1 – 4oz. Smithfield Marinated Fresh Pork Sirloin .. Garlic & Herb
Fresh lettuce leaves~ one leaf per wrap
A spiralizer found here~   or you can simply slice up all the veggies, super thin.
For the Citrus Apple Slaw:  Feel free to omit or add any of these ingredients per your preference.
2-3 med/lg. apples .. your fave variety
1 cucumber
1/2 cup chopped purple onion
1 lime .. juice plus zest
1 cup chopped cilantro
1 fresh jalapeño sliced
1/4 cup fruit preserves..I used apricot
1 tbsp. brown sugar
A splash of olive oil
Directions:
Bake the Pork Loin according to the package instructions..
When the pork is fully cooked, let it cool and rest.
Now prepare the slaw.
Using a spiralizer, or by slicing them very thin.. spiral the apples and the cucumber, set them aside in a large bowl…
Chop up the onion, cilantro, jalapeño, and add in some of the zest of one lime, add it into the bowl with the apple and cucumber…
Now, juice the lime juice, some zest, and splash of olive oil into a med bowl, and mix the preserves in to combine…
Pour the lime juice/preserves over all the veggies…
..and gently fold to combine…
Let the pork rest for a few minutes…
Slice some of the pork into very thin, easy to eat slices…
Grab a lettuce leaf and add in some pork.
Top it with some of the fresh slaw…
…and DIG IN!  ~Enjoy!  🙂
Be sure to check out Smithfield across social~
This is a post sponsored by Smithfield Foods, however all opinions and content are my own.