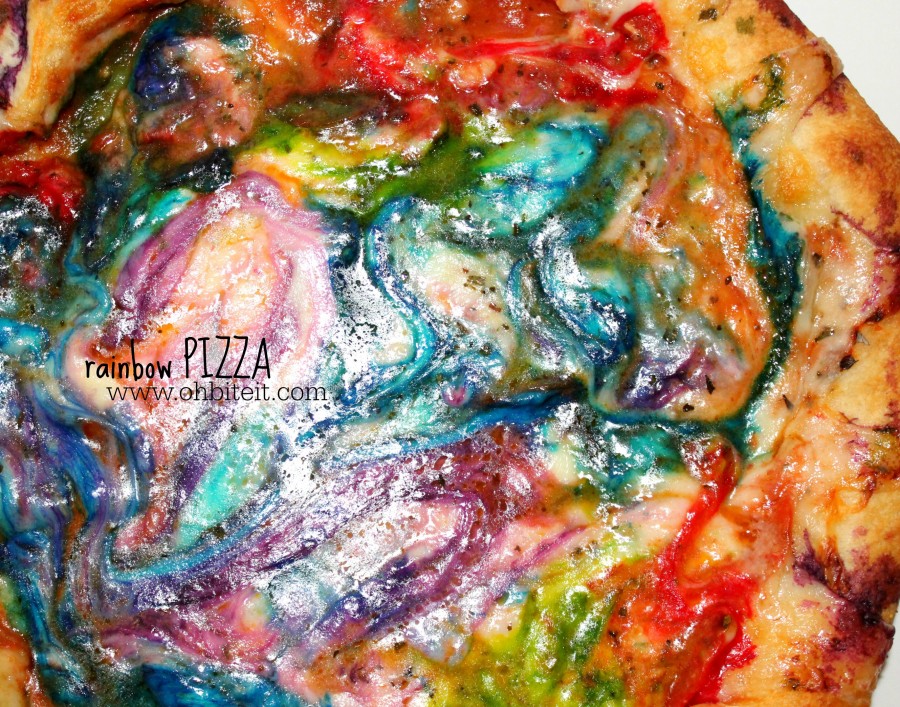 Well, can we just talk rainbows for a few minutes seconds?  Now, I love color, and I enjoy happiness just as much as the next guy, but what I've seen happening here lately with rainbow this and rainbow that has put me in a color-coma.
Don't get me wrong..it didn't stop me from jumping on that beautifully colored culinary wagon, in fact~ I found it inspiring.  And by inspiring, I mean..I wanted to ruffle that rainbow with some ooey-gooey cheese..on a crunchy crust, ..in the form of PIZZA!
That's right, taste the rainbow slice by psychedelic, unicorn-ish slice.  Forget wrestling a bunch of dough to get this rainbow beauty into your mouth, in a matter of minutes and some simple swirls, you're in beautifully bright business.
Birthday parties, work lunches, and friday pizza night will never be the same.  🙂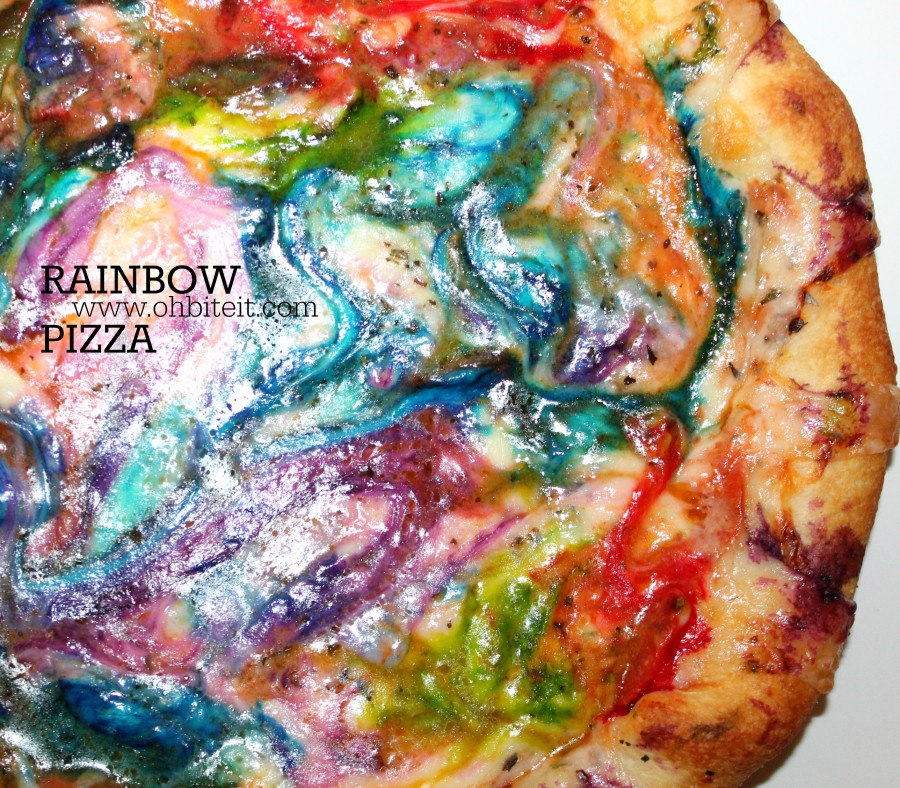 Never has there been such a beautiful, tasty, and awe-inspiring way to get our Pizza on.  Each slice comes to life before your very eyes, in their own bright and beautiful way.
And then when you take a bite, and that crispy crust becomes one with that kind of beauty~  Ahhh…you'll be annoying your family and friends with your happiness long after the pizza is gone..haha!
~Make LOTS!
What you'll need: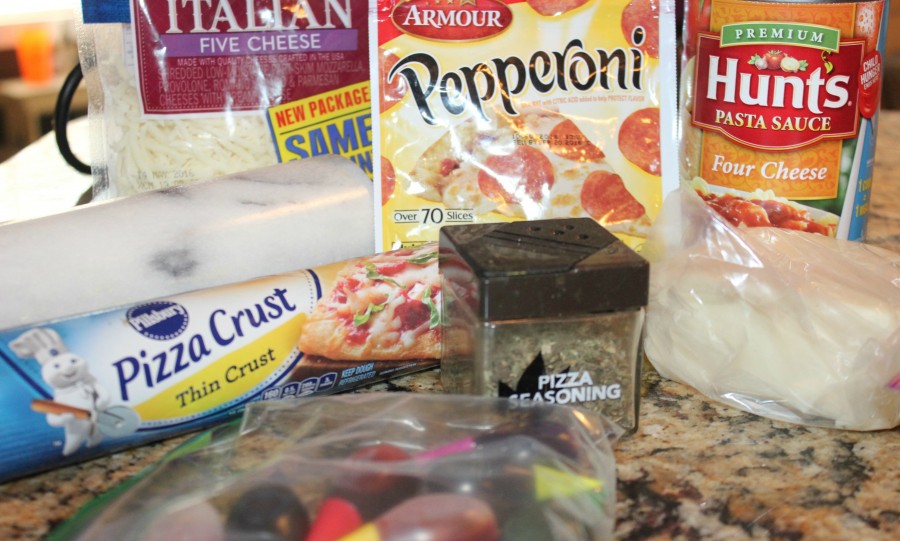 one 8″ or 10″ pizza pan, sprayed with non stick spray and dusted with cornmeal
1 container of pre-packaged pizza dough
1 cup pizza sauce
pepperoni.. and/or any other pizza toppings you like
1 cup shredded mozzarella
5 oz. fresh mozzarella
1 tsp. pizza seasoning or oregano
2 tbsp. olive oil
food coloring~  choose your fave rainbow colors
Directions:
Roll out the dough, and trim to fit the pan, making sure to leave an edge for the raised crust.
Now, start with some sauce…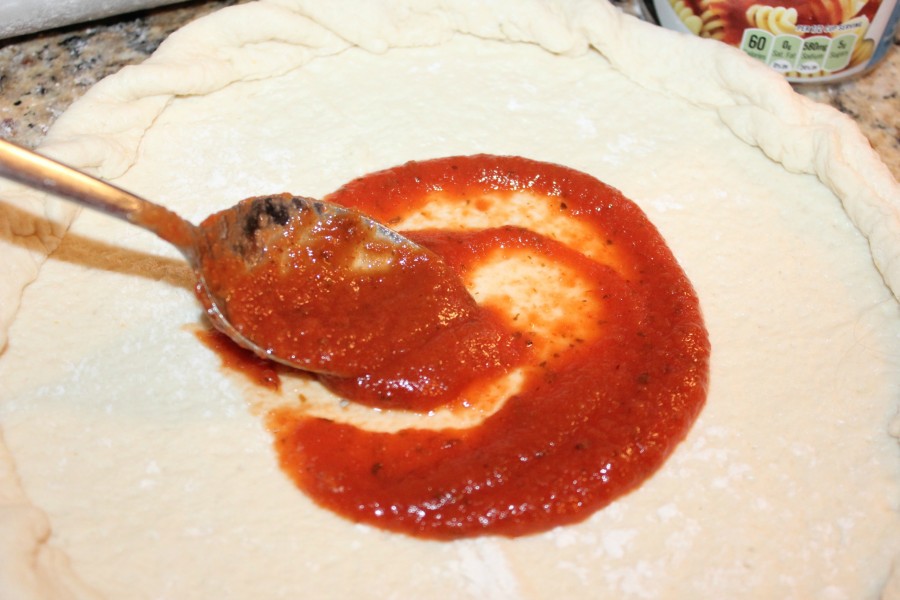 Then some pepperoni…
…shredded mozzarella, and a sprinkling of seasoning…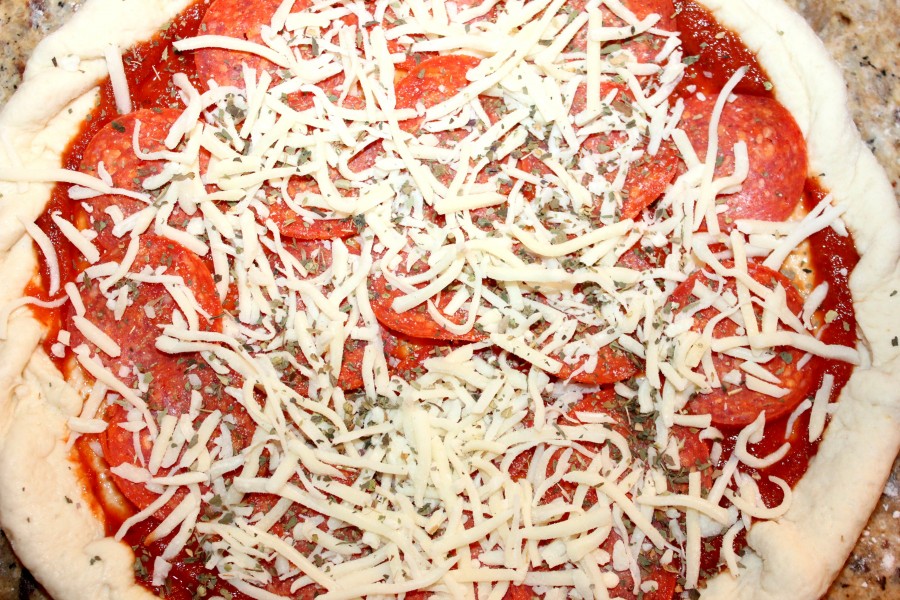 And the glorious fresh mozzarella…
Brush the crust edges with some olive oil…
Bake at 375 for approx. 15 minutes or until the crust is golden and the cheese is super melty…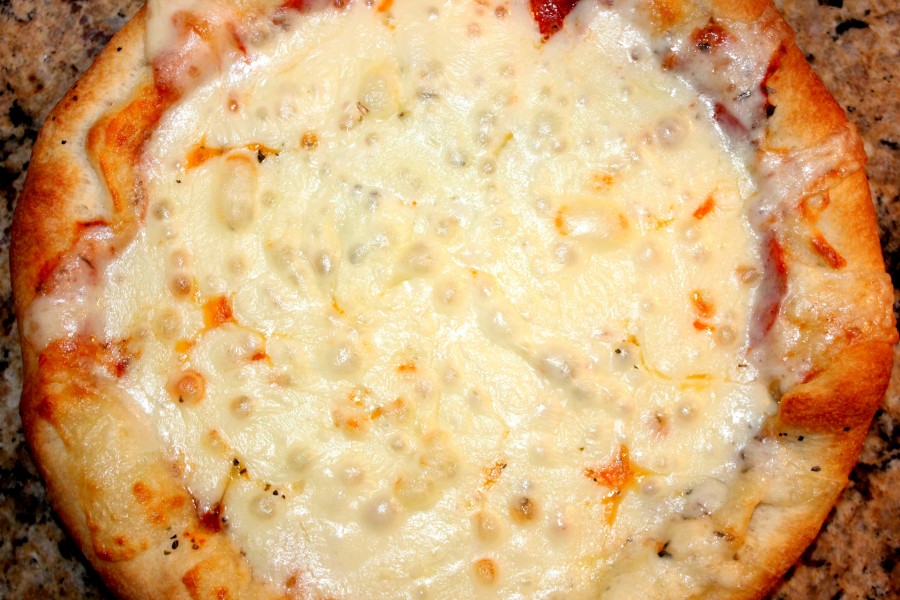 Remove from the oven and start adding some color..drop by drop…
Swirl as you go, a little drop of color goes a very long way, so go slow.
When it's the desired color combo that you like, swirl it around, but not too much~
Put it back into the oven at 350 degrees for approx. 5 minutes, just to set the color.
Then let it cool for a few seconds to set it all…  Ohh and Ahh while you wait..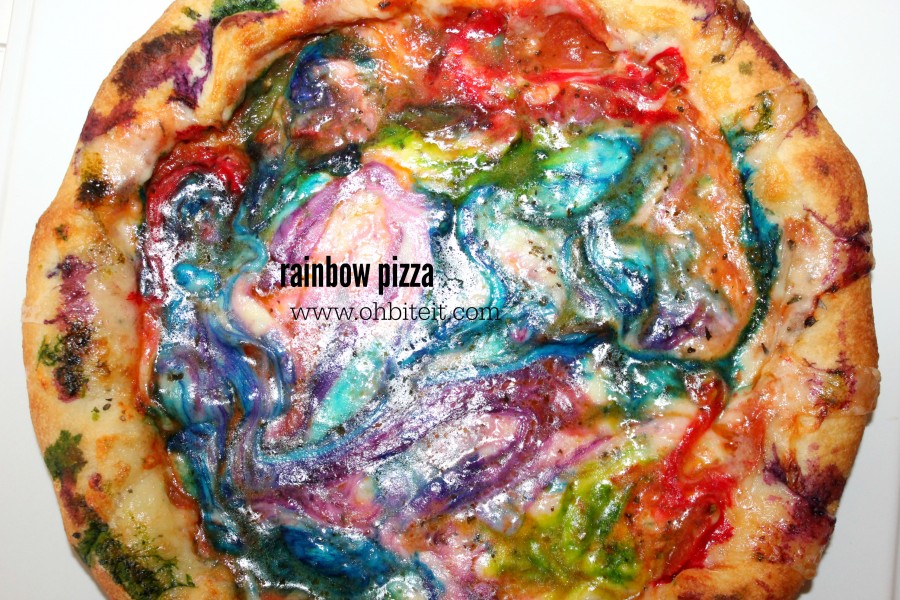 And slice it up…
Get to serving that glorious thing…
Then dig the heck in.  ~Enjoy!  🙂