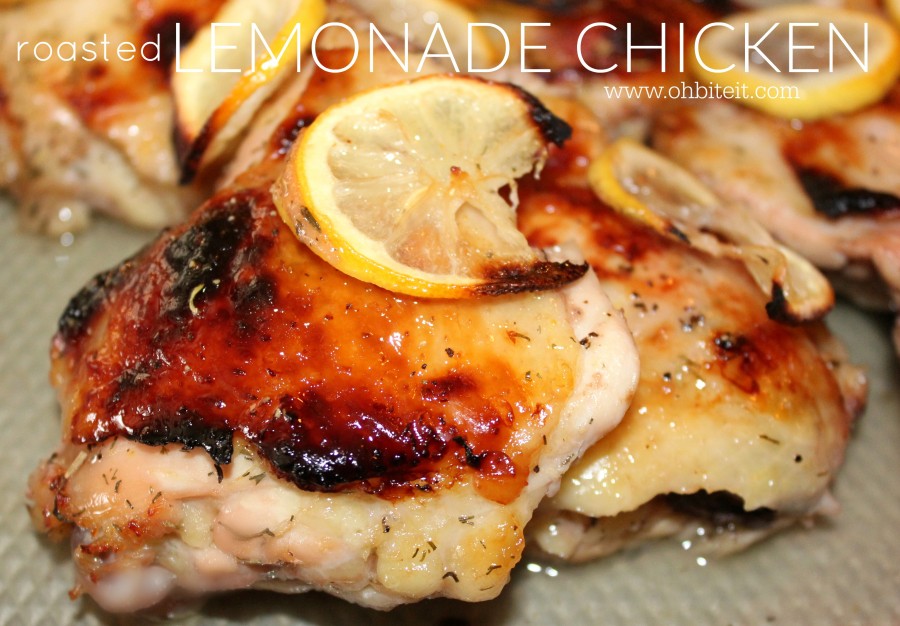 When I think about Springtime I think about impending Summertime, and when I think about impending Summertime, I think about heat…and when I think about heat, I think about cooling off…  and when I think about cooling off, I think about um..lemonade! ~wheeew
And somehow we ended up here, with…THIS!   🙂
And to be honest, I also think about food.
Delicious food to be enjoyed on a warm night, out on a patio with family and friends.  All those thoughts lead me to this recipe and all I can say is YUM!
This quick and simple chicken recipe combines the best of both the sweet and savory flavors of Summer, as it self-glazes and roasts into a caramelized, lemony-sweet, succulent, chicken dinner treat that will have everyone reaching for seconds,.,and thirds.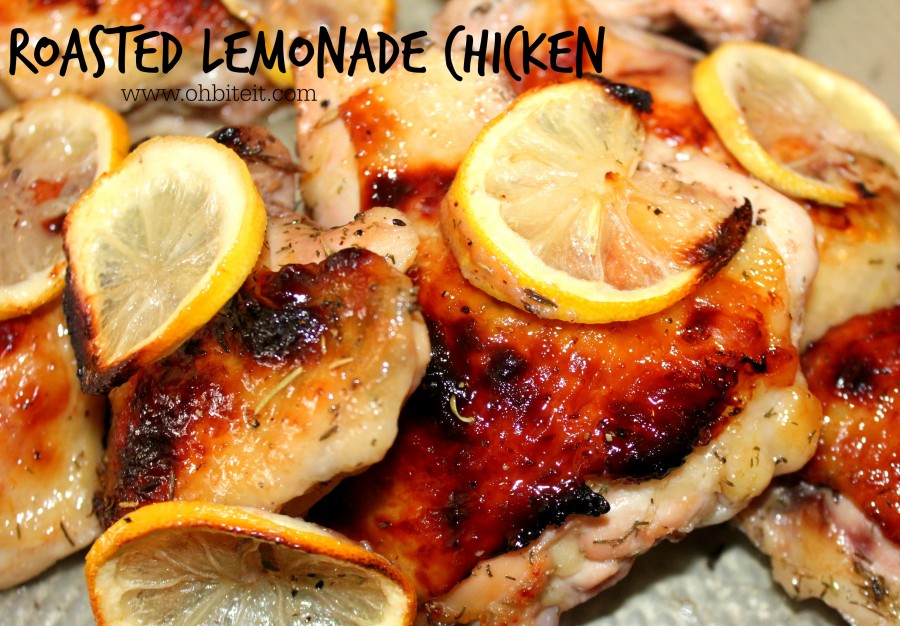 Each juicy bite is filled with the perfect combo of sweet and sour lemonade in the most tender and subtle way ever.  This will be your summertime go-to fave, and most requested meal ever.
What you'll need:
Chicken~  I used thighs.
1 can of lemonade concentrate
2 lemons
1 tsp. lemon pepper
1 tsp. thyme
1 tsp. dill
1 pinch of rosemary
parsley for garnish
Directions:
In a large bowl, pour the lemonade concentrate over the chicken and stir to coat…
Now, sprinkle in all the spices..other than the parsley (reserve that for topping, or it will burn in the oven)
Let the chicken sit and absorb all those flavors for at least 1 hour to overnight if possible, making sure to stir now and then to evenly coat.
Place the chicken in a single layer onto a sheet pan, add some thinly sliced lemons, and roast at 400 degrees.
Make sure to baste the chicken throughout the cooking process with the juices, and get those lemon slices nice and basted as well.  They will be a deliciously chewy-sweet and yummy addition to the finished product.
Roast for approx. 45 minutes OR until the chicken is golden, sticky and fully cooked through…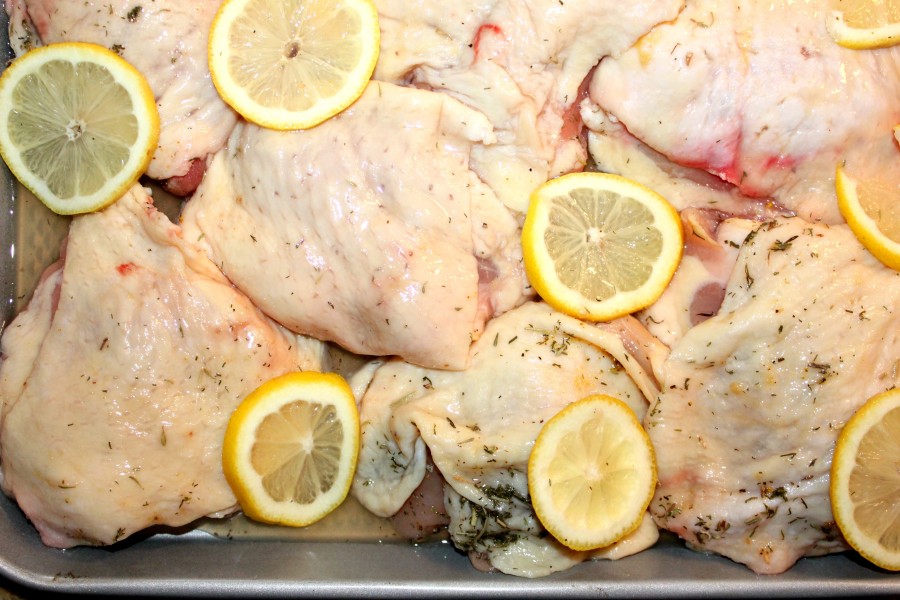 Let the chicken rest and re-absorb its amazing juices for a few minutes…
Serve up that deliciously unique new spin on chicken~  and have the recipe at the ready.. trust me! 🙂
…and dig in!  ~Enjoy!  🙂