What do you get when you combine the spicy, meaty, and crunchy greatness of a Taco with the light, bright, and deliciousness of a Frittata?  You get a .. wait for it — a Taco-ttata!    That's right, now you can kick up that lunch, brunch, or 'breakfast for dinner' with this totally tasty magnificent morph that makes enough to feed a small army.
I'm talking about a culinary combo like no other.  This one-pan wonder combines the best of both the taco/frittata worlds with it's crispy tortilla chip crust, and fluffy Egg Beaters Eggs.. filled to the brim with all things taco.  And when I say "all things Taco", I'm not even kidding.
Suspended inside those eggs, we've got seasoned beef, cheddar cheese, queso fresco cheese, onions, ROTEL, jalapeño peppers, and jam-packed flavor.  All nestled deep inside a crust of toast tortilla chips.
I haven't even gotten to the toppings yet, and by "toppings" I mean .. HUNTS fire roasted diced tomatoes, cilantro, sour cream, more cheese, and crumbled chips just to drive the whole thing home..and by "home", I mean into your mouth…lol.
You can watch it come to life right here
What you'll need: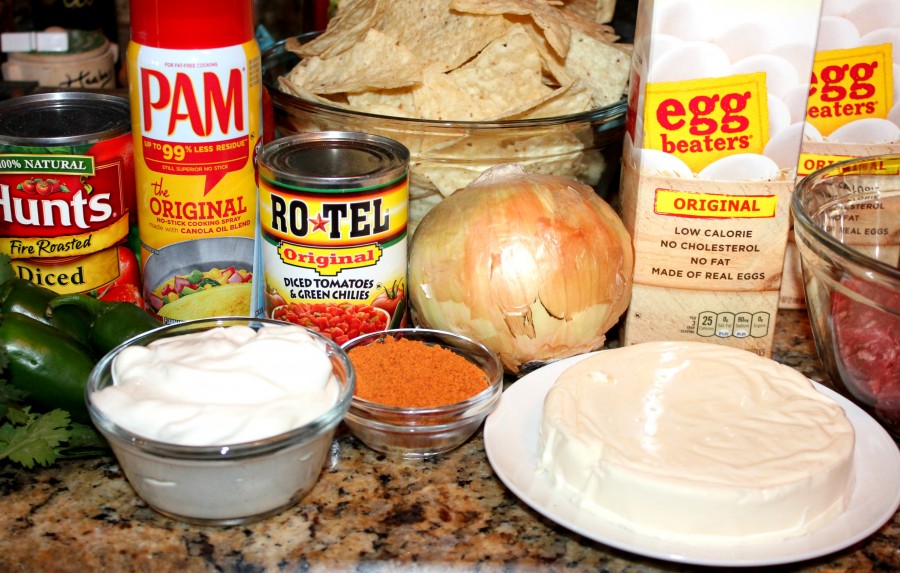 A 10 – 12" round oven-safe plate (with at least a 1" lip around it)
1lb. bag of Tortilla chips
1lb. lean ground beef
1-32 oz. container of Original Egg Beaters
10 oz. of Queso Fresco crumbling cheese
1 cup shredded cheddar cheese
1-10 oz. can of Original ROTEL
1/2 cup chopped onions
1/2 cup of Egg Beaters.. for the crust
1 Taco seasoning packet
shredded lettuce.. for topping
1/4 cup of HUNTS Diced Tomatoes .. for topping
1 cup sour cream .. for topping
1 chopped fresh jalapeno .. optional
fresh chopped cilantro .. for topping
hot sauce .. for topping
PAM for spraying
Directions:
In a med/lg pan cook up the beef (until done) with some salt and pepper to taste…
add in the chopped onion and the taco seasoning packet. ..set aside to cool completely…
In a food processor (or with a zip bag and aggression) crush up the Tortilla chips into coarse crumbs…
Add in the 1/2 cup Egg Beaters.. and pulse to combine…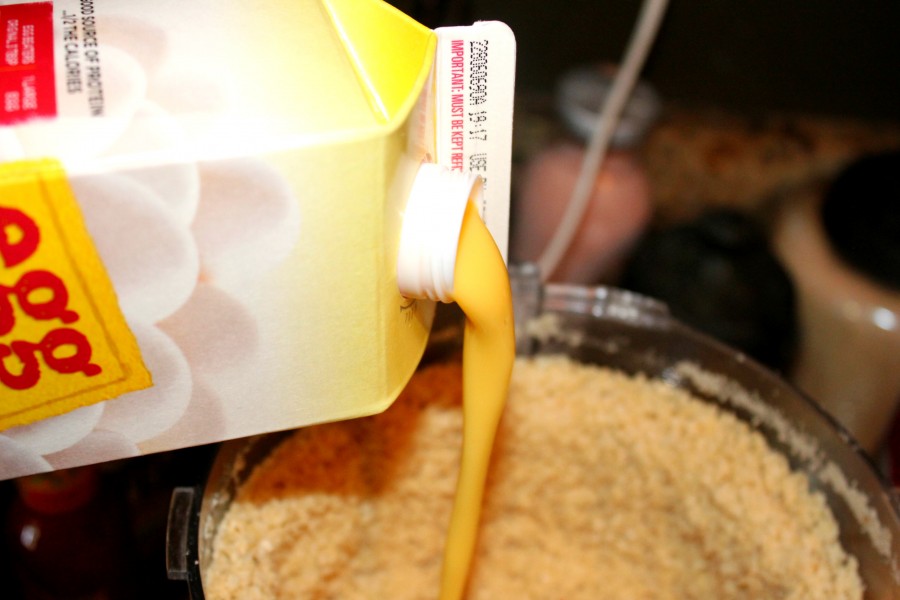 The crumbs should hold together like wet sand…
Spray your frittata pan with PAM…
..and gently press the Tortilla crumbs evenly into the pan, working them up the sides…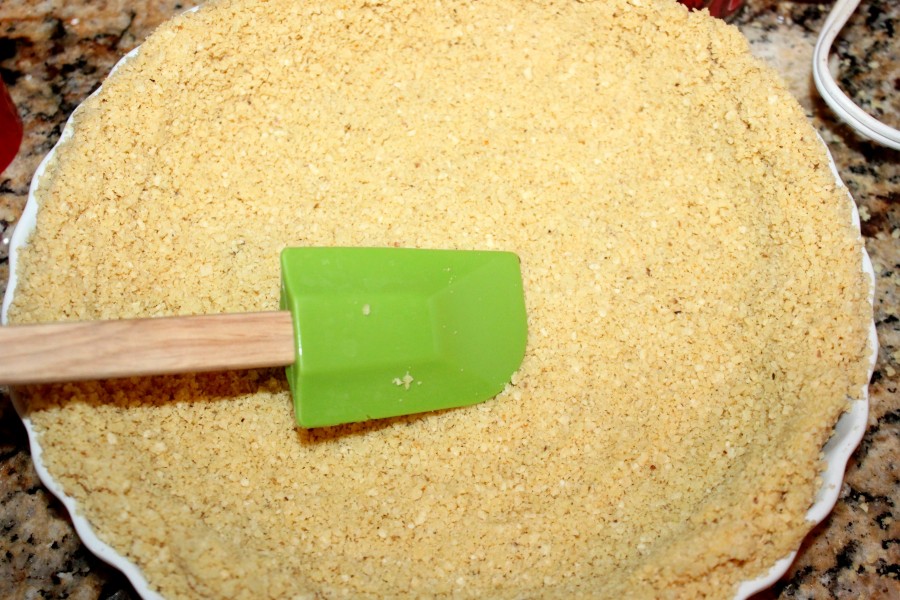 When the crumbs are evenly pressed into the pan, spray them with a light coating of PAM…
..and bake it in the oven at 350 degrees for approx. 10-12 minutes, just until it's slightly golden. ..set aside to cool.
Add in the chopped jalapeño as well, if you prefer extra heat…
Fold in half of the queso fresco crumbled cheese…
..and the shredded cheddar…
Now in a large bowl combine the Egg Beaters with the fully-cooked seasoned meat…
Stir in the (drained) can of ROTEL and mix it ALL up.
Pour the egg mixture into the tortilla crust, making sure not to go all the way up to the top (leave maybe a 1.8" lip around)
Bake it at 350 for approx. 20 minutes, or until the eggs are slightly golden on top and firm all the way through…
Let it cool just a bit…
Now, top it with the sour cream, cilantro, more queso fresco cheese, jalapeños, and some crumbled chips…
..and top it with 1/4 cup of the HUNTS diced tomatoes (DRAINED) …
Serve it by the slice with some hot sauce and extra chips on the side…
And dig in!  ~Enjoy!