When I heard that glorious and oh, so familiar rumble of my local UPS truck outside my house, excitement came over me because I knew that meant.. I was minutes away from being able to try out what ended up being my new favorite piece of cookware!
That's right~  Copper Chef!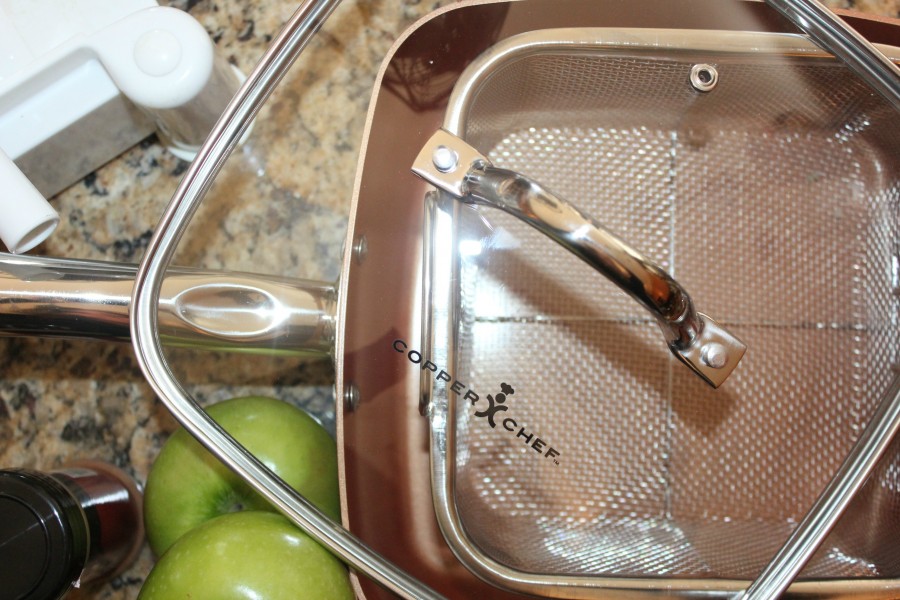 This delicious and flavorful little snack is the love-child born from the form and function of this one incredible pan.  The apples fried up fast, and evenly with no "hot-spots" to create uneven and ugly coloring of the apples.
They stayed light, crispy and crunchy as if they were flash fried in a professional kitchen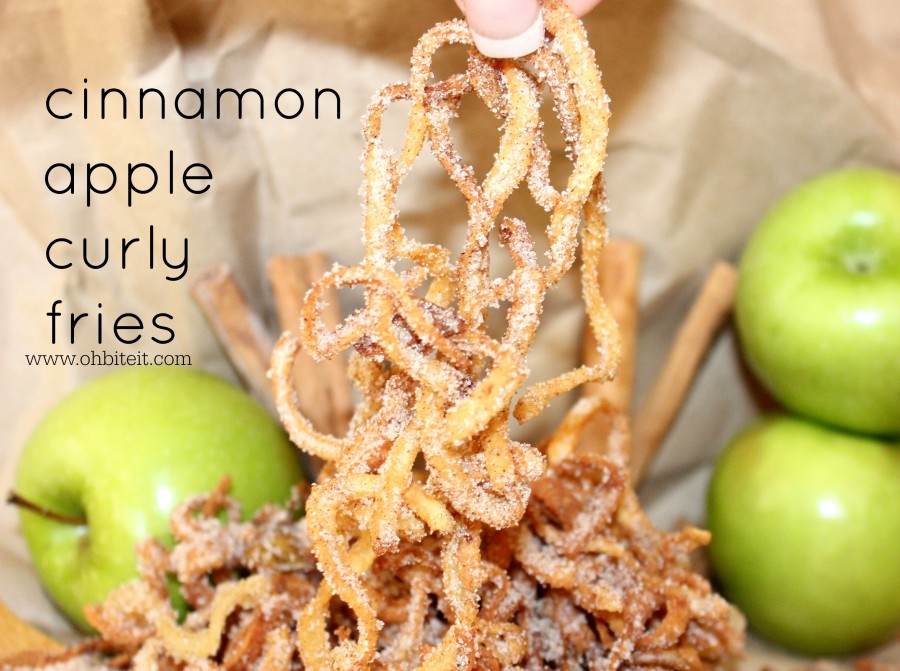 I'm talking about Copper Chef.  That's right~ 1 pan, 6 ways to cook..inside the oven OR on top of the stove…this one pan will turn you into a recipe rockstar in the most beautiful way ever.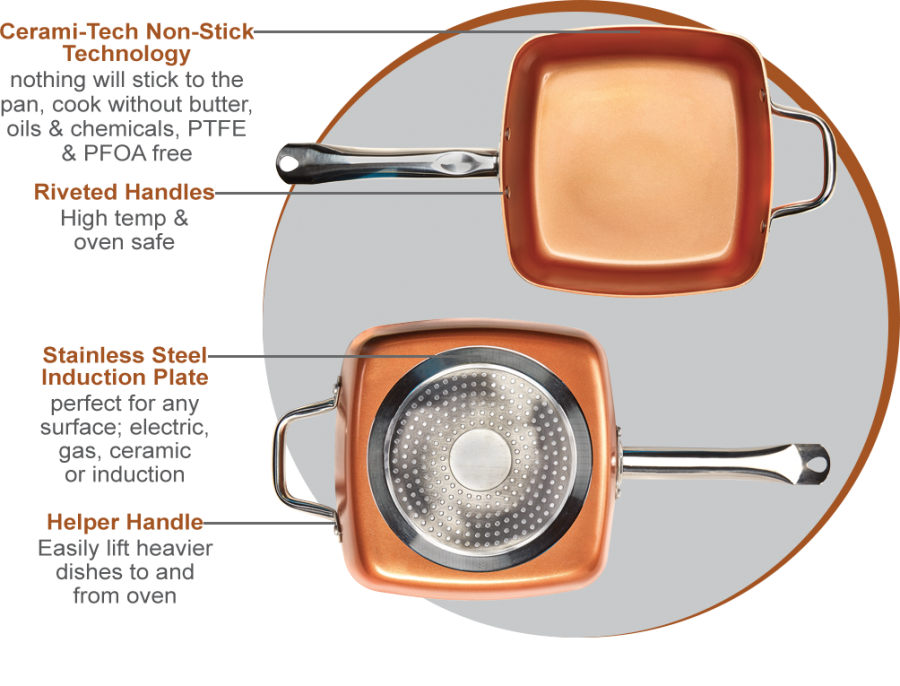 Make LOTS!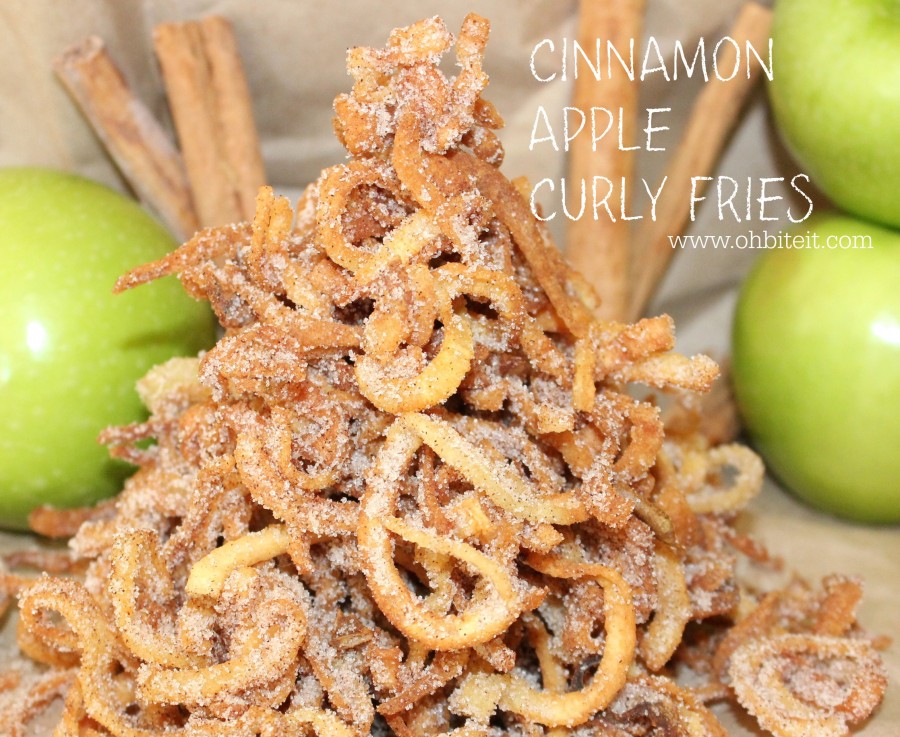 See what I mean?!  Top quality..beauty, function, and flavor!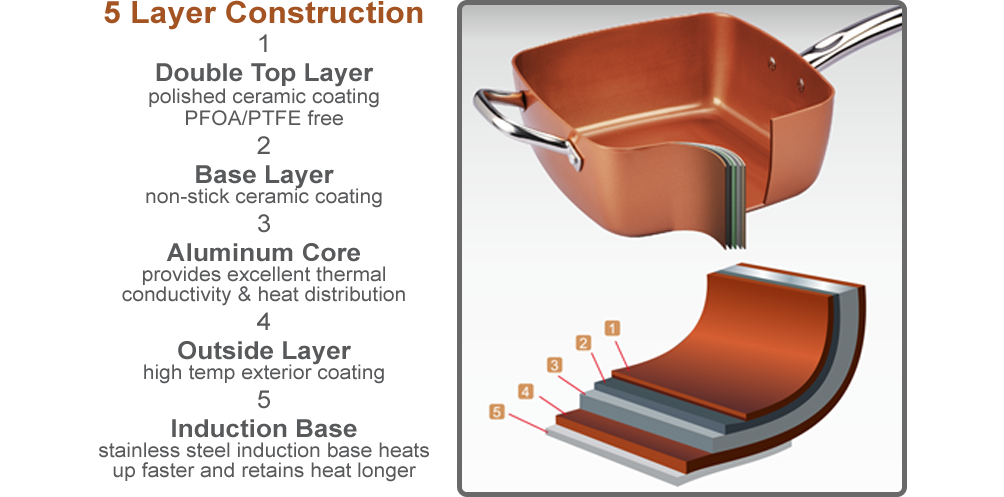 …and these Cinnamon Apple Curly Fries are the tastiest living proof~  here's how to make a giant batch for your snacking pleasure! 🙂
What you'll need;
1 Copper Chef All Around Cooking Pan  … or any fry pan/fryer will work as well.
Find Copper Chef on social:  FACEBOOK > PINTEREST > TWITTER > YOUTUBE
A Spiralizer..  this is a super fun tool to have in your kitchen.  Find one here > *Spiralizer* .. 
3 med/lg. Apples 
1/2 cup of all purpose flour for dusting (nor shown)
1 cup sugar
2 tbsp. cinnamon
oil for frying..I used Canola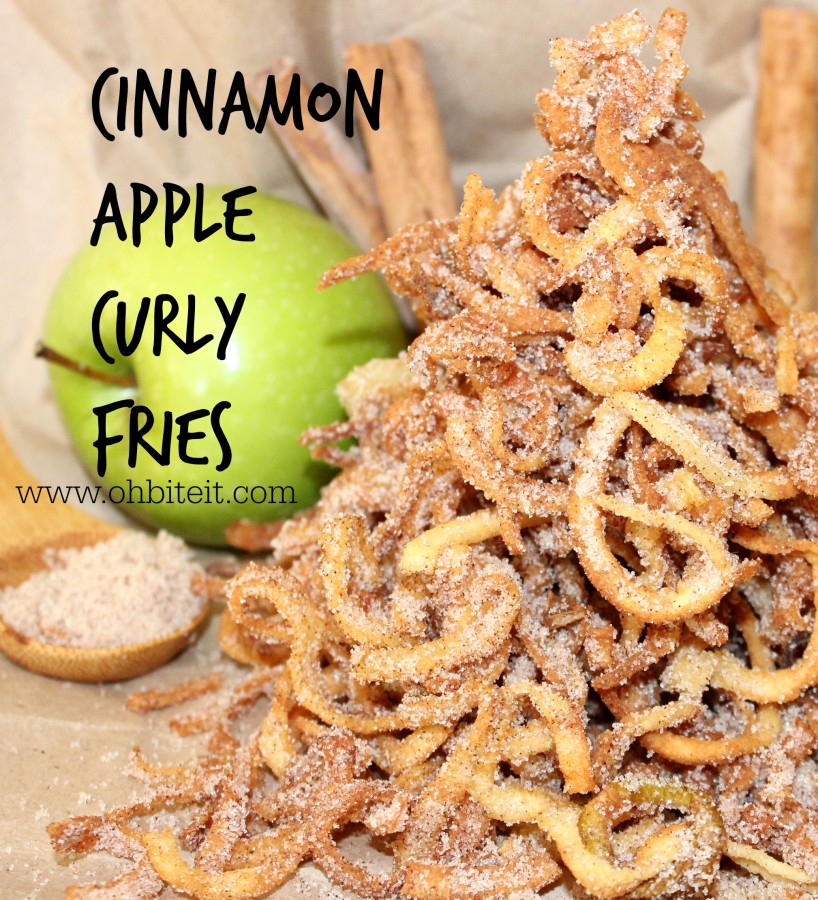 Directions;
Fill the pan with approx. 2″ of oil and heat it to 350 degrees~
Peel the apples…
Now, spiralize them…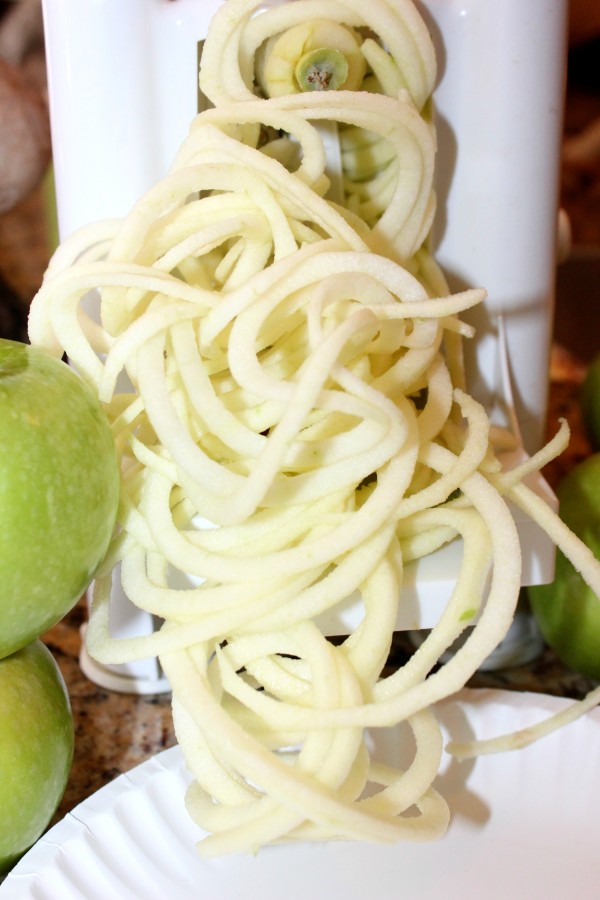 Mix together the cinnamon and the sugar~  set aside…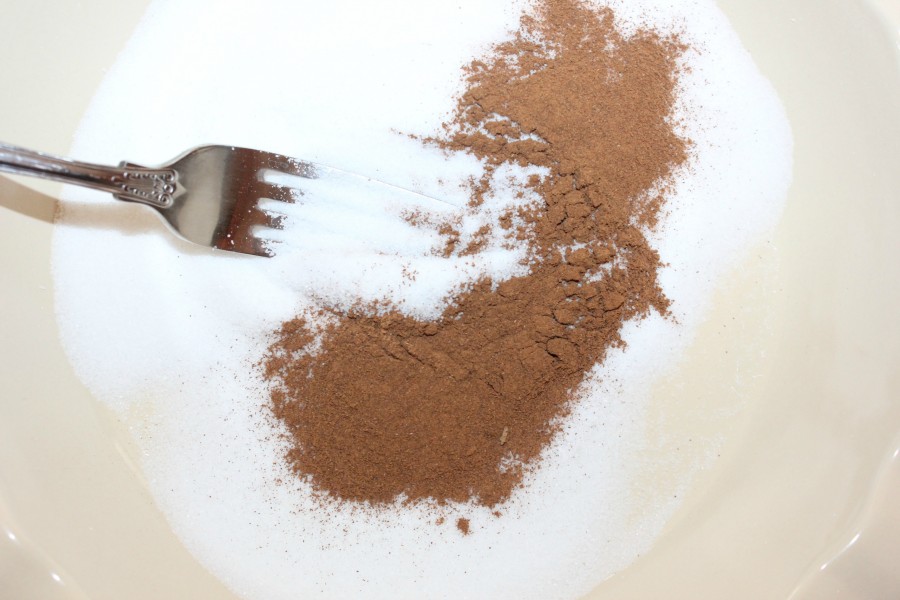 Dust the apples evenly with the flour… this gives them an extra crunch!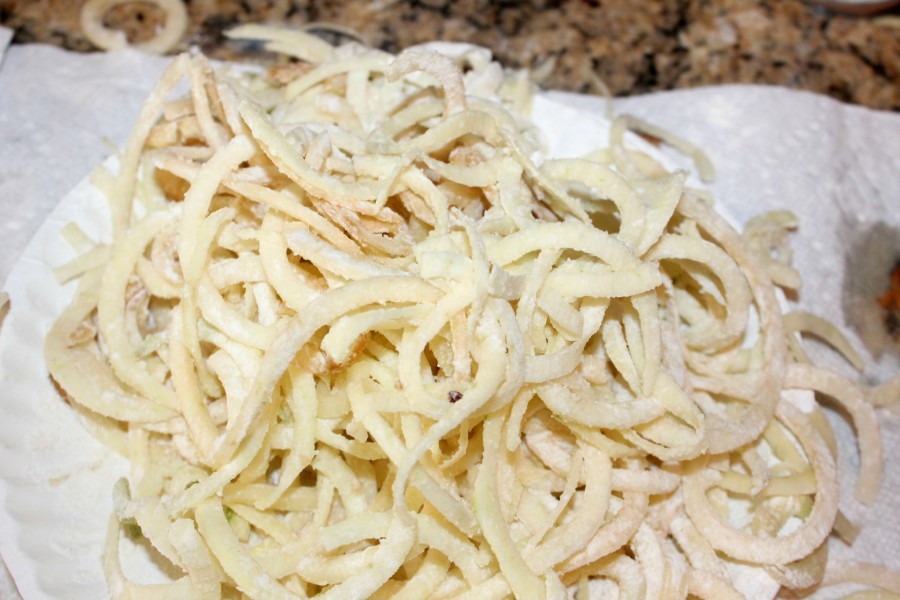 Toss them a few batches at a time into the oil, frying just until they're a light golden brown~  they will crisp up upon cooling.
While they're warm, get them into the cinn/sug…
Just look at how evenly golden they are before the sugar, zero burnt spots!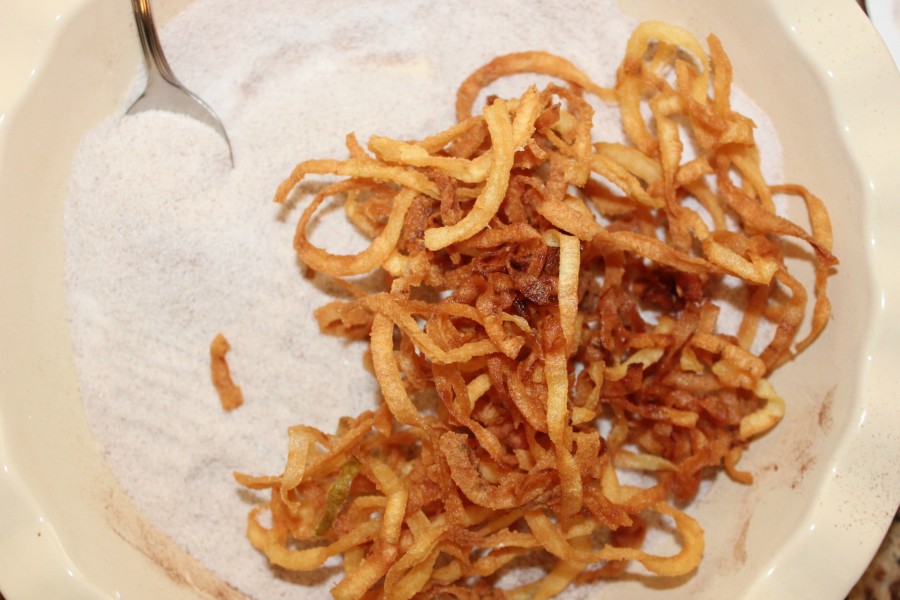 Now coat them evenly in the cinnamon sugar mixture…
Pile them high and proud…
Hope you made lots, these go FAST!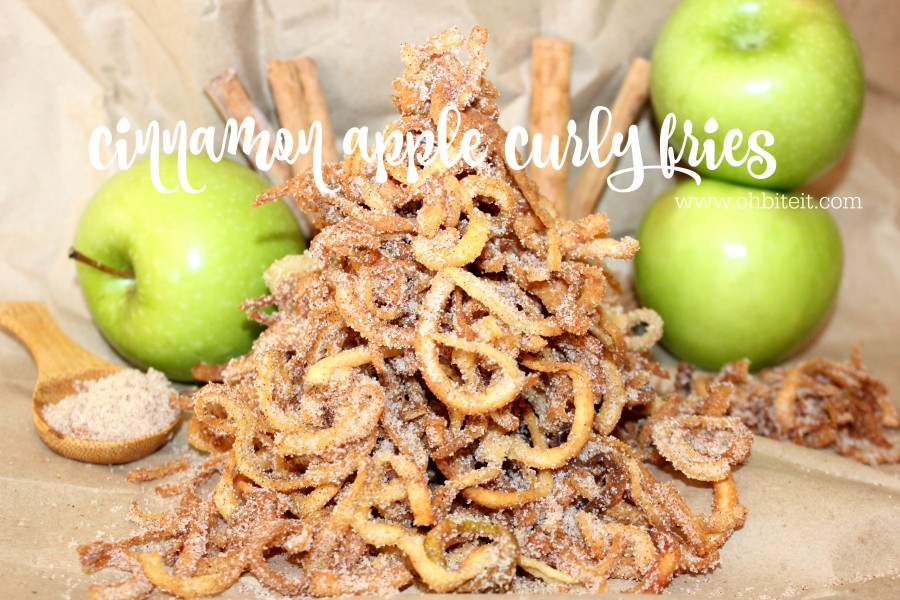 Grab some for yourself ~  hurry!  ~Enjoy! 🙂