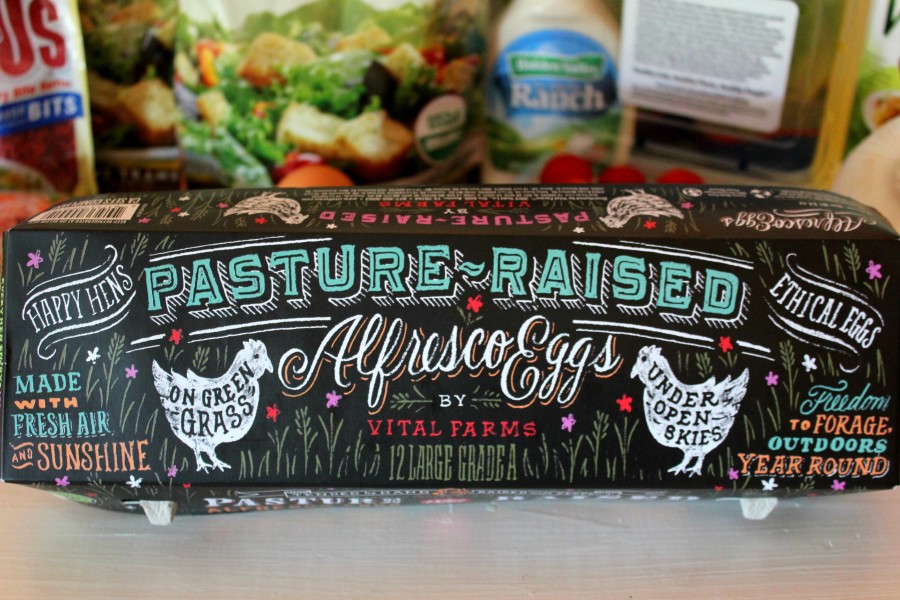 I'm embarrassed to say that when it comes to eggs, I've always been a basic kind of girl.  I didn't care where they came from, what color they were, or how their mother lived..lol.  But little did I know that I was depriving myself of something amazing in the egg-world, and all I can say is thanks to Vital Farms, I've changed my egg ways.
Until you get a taste of what a high quality, pasture-raised, organic, fresh egg tastes like, you're missing out..that I promise you.  Check out this incredible brand and see for yourself, then go get some of their eggs and taste the difference.

"Our story begins back in 2007. Recently returned from life on the ocean wave, Matt and Catherine wanted to get back in touch with their roots.
Matt had raised chickens in his youth, and it didn't take much to convince Catherine to give farming a go. With a small piece of land in Austin and a bucket of good intentions, Matt and Catherine started raising their first flock of 50 rescued, organic laying hens.
cover-shot
They were soon selling to Farmers' Markets around Austin, and were quickly discovered by Whole Foods' wonderful local foragers, who started selling the newly branded 'Vital Farms' Pasture-raised Organic Eggs in the Midwest region in late 2008, and three others by spring of 2009.
In that moment, Matt saw the opportunity to do something more than sell eggs to a few stores – with a little push and the help of a Whole Foods Market Southwest region Local Producer Loan, Vital could turn a backyard pastime into a transformational business. No one had ever taken what everyone assumed was an unscalable pastured farming model and create a sustainable company and farming community that could work nationwide.
When Matt met Jason in 2009, it was the catalyst that Vital Farms needed. Bringing a business experience that dovetailed perfectly with Matt and Catherine, and a passion for ethical and conscious business, Jason's arrival heralded a new chapter for Vital Farms.
One by one, Vital Farms started to supply pastured eggs to hundreds of grocery stores and restaurants from California to Maine, and worked hard with new farmers around the country to create the highest level of quality and accountability on their farms.
Now in partnership with around 90 independent small family farmers, Vital Farms offers an authentic pasture-raised product setting the national standard for the animal welfare of laying hens."
Check out Vital Farms all across social media as well: