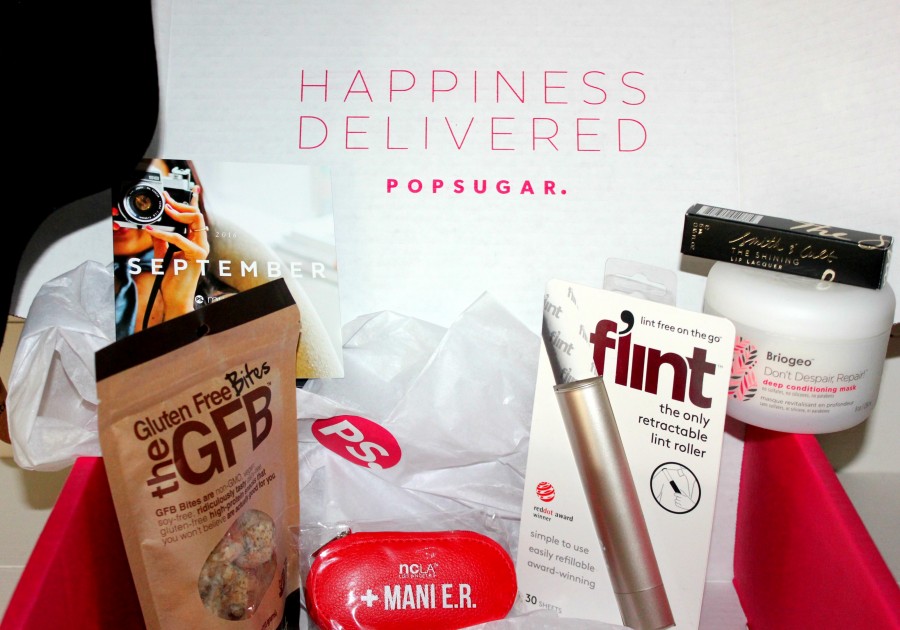 Welcome to FAll!  Yep~  it's here and I feel like most people seriously couldn't wait.  At least I couldn't wait..lol!  I adore Fall and everything that goes along with it.  It's also a great time of year to indulge in glamorous, bold and timeless items that will take you into and through the winter months.  POPSUGAR is here to make this month all of those things and more.
(SEE THE BOTTOM OF THIS POST FOR A SPECIAL COUPON CODE!)
Yep, this month's POPSUGAR Must Have Box is chock full of all things practical, beautiful, delicious, and beautifying.
Let's start with the JACK & LUCY Bicoastal Wide Brim Hat.  
OMG~ Nothing says Fall-Chic quite like a stylish wide all-WOOL brimmed hat to keep you warm, and stop that cool breeze from completely destroying your 'effortless', messy-look..haha.  This hat is soft, yet firm and will keep you warm and adorable as you stroll along and do some early holiday shopping.
And when your head is on point with that amazing hat, you know your hands and nails need to totally follow suit.  NCLA Mani-ER Tool Kit is packed with nifty and neat nail necessities to keep your hands looking fabulous as you transition from the warm humid weather to dry and cold (knuckle-busting) temps.
Not only is this the most practical little nail grooming kit, it's also adorable!
Back to our hair~  so, just because POPSUGAR has given us an incredible hat, doesn't mean that we will never take it off.  And when we do, the last thing we want to reveal is a dry, haggard, nest.  Thanks to BRIOGEO Deep Conditioning Mask, our hair and our pride are safe..and gorgeous too.  The cool temps. require special treatment for our locks and this restorative mask will reduce breakage, as well as restore vibrancy.  It's like a spa day for your hair.
Next we move on to something that we need to have at all times, and we never really knew we needed it.  I'm talking about a lint-roller.  And not just any old ordinary lint-roller, nope..I'm talking about a premium FLINT Lint Roller that actually works, fits inside any purse, and looks sleek and fashionable too.  Now when those blustery breezes kick up and you have crisp Fall leaves stuck to your stockings..one little turn of this sleek, retractable lint roller…and BOOM, you're good to go.
Now, let's talk about lips~  Yes, lips.  The first thing that screams "It's cold outside and I'm freezing" to everyone who sees you..lol.  Unfortunately, cold, dry Fall air..means cold, dry Fall-lips and the last thing we want to do is let that show.  With SMITH & CULT Lip Lacquer your lips will be winter ready with the warm red/gold micro shimmer that will quickly become your go-to gloss.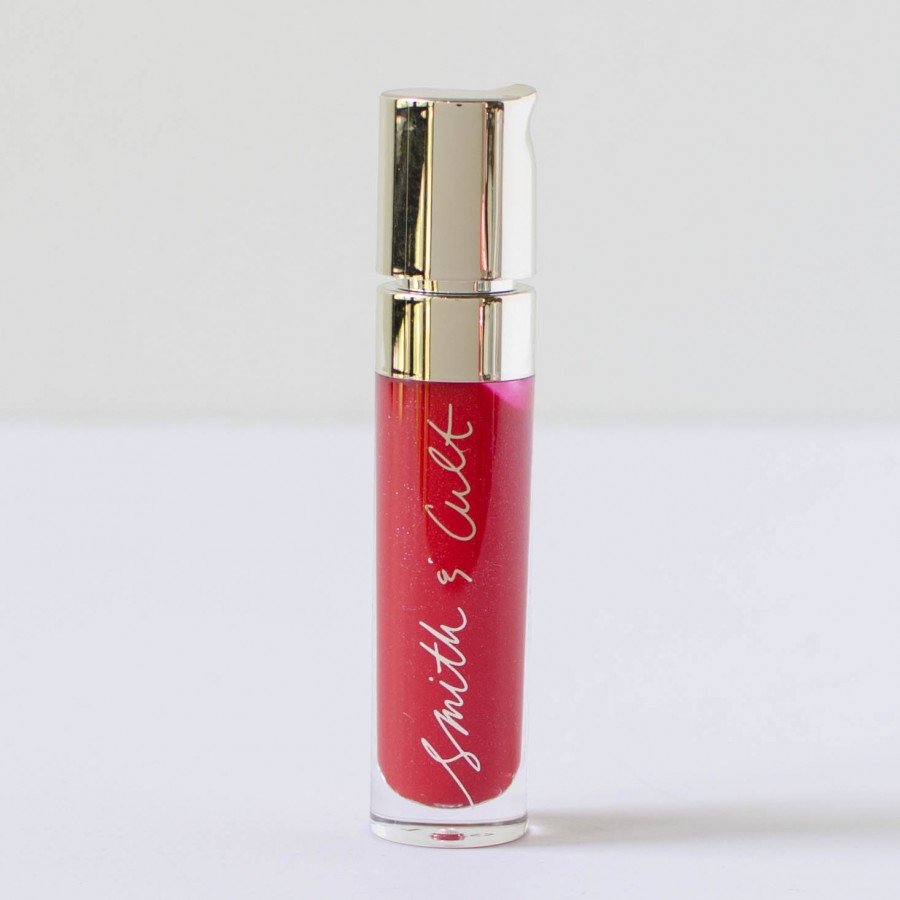 Annnd, Last but NOT least, we have…S N A C K S!  
Come on, we couldn't get through a POPSUGAR MUST HAVE BOX without some delectable treats now could we?  ..Nope.  And this month we got to devour taste the most delicious gluten free bites of yumminess EVER!  These little Dark Chocolate Coconut Bites by the GFB are vegan, and made without GMO's or dairy so you can feel good about indulging your chocolate craving without any guilt..can you imagine, no snack-guilt!  WOO HOO!  Toss them in your purse, for a quick little protein boost to get you through even the longest lines at the register this season.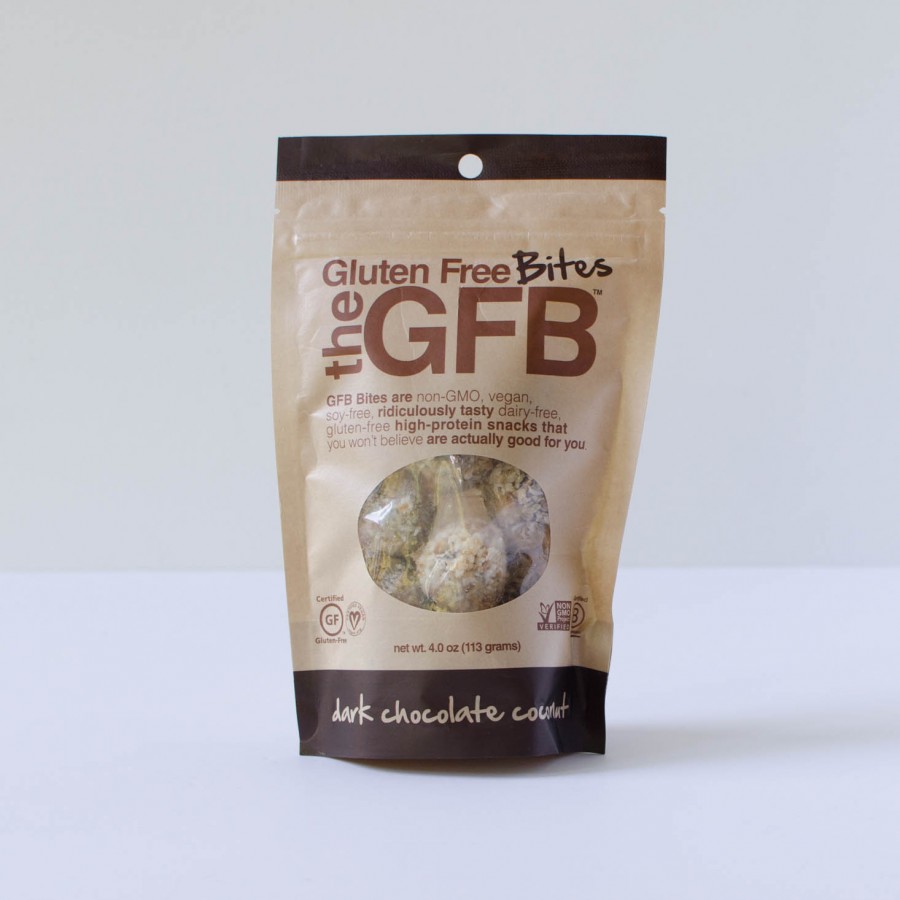 Be sure to check out POPSUGAR all over social media and give their subscription box a try.. you will LOVE it! <3
FACEBOOK > PINTEREST > TWITTER > YOUTUBE > INSTAGRAM > g+
USE COUPON CODE: SHOP5 (which NEVER expires!) for $5 off your first MUST HAVE BOX!
*POPSUGAR sent me this Must Have Box to try… #Sponsored #ad