It's that wonderful time of year again, where the leaves fall, the breezes turn cool, and comfort food fills the tables.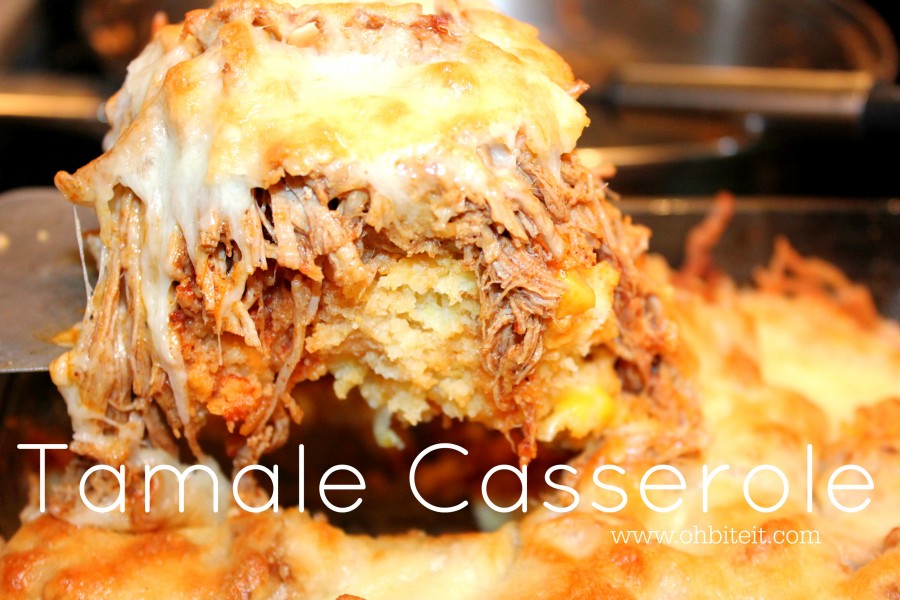 This year I decided to put a slightly different spin on a Southwestern style Christmas classic recipe in our house, ..the good old Tamale.  I've never been able to master tamale making on my own, however it remains a family favorite even though we typically rely on other talented tamale makers to generously share with us.  That is..until now.
Thanks to Smithfield, I was able to capture all the incredibly delicious elements of a tamale, all in one, easy to make, easy-to-feed-a-crowd, casserole.  Deep layers of creamy cornbread, spicy red chile, and succulent pulled pork, are deliciously baked under a gooey blanket of melty cheese, ready to take your Fall/holiday table to places its never been.
~And in a matter of minutes, you can too!  Here's how:
What you'll need:
1- 8x5x3″deep casserole dish..  any size will work, it just depends on your preferred casserole thickness.
1- 1.15 oz. Smithfield Slow Roasted Golden Rotisserie Pork Tenderloin
2 cups of shredded cheese, any will work..I used a Monterey Jack blend
1 box of Cornbread mix, I used Jiffy
1/2 cup sour cream
1 can creamed corn
1 Egg
2 cups of Red Chile Enchilada Sauce
1 tsp. garlic powder (and/or fresh chopped garlic)
1 tsp. chile powder
salt and pepper to taste
Extra Sour Cream and Cilantro for garnish
Directions:
Slow cook the pork tenderloin until fully cooked and shred it with 2 forks..
(reserve some of the cooking liquids, about a cup or so)….
In a large bowl combine the box of cornbread mix ..with the egg, 1/2 cup of sour cream, can of creamed corn, salt and pepper, and gently mix to fully combine…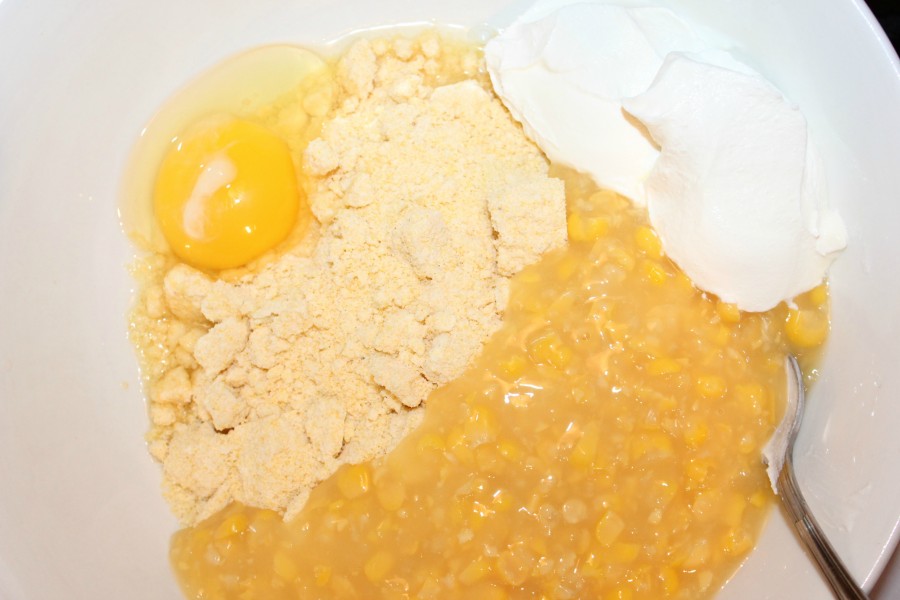 Pour it into the casserole dish and bake it at 350 for approx. 12 minutes, or until it's cooked through…
Let it mostly cool and carefully poke holes throughout the cornbread…
Drizzle 1 cup of the red chile sauce into the holes and evenly all over the cornbread…
Now, in a medium skillet, pour in a splash or 2 of the reserved pulled pork cooking liquid, add in all the pulled pork and the remaining red chile sauce, simmer until it's reduced by half and its thickened up a bit…
Using a slotted spoon, remove the meat and place it all on top of the cornbread…
Annnd now for the cheese, all over the top of that meaty goodness…
Bake it up at 350 degrees for approx. 15 minutes, just until it's heated through…
Serve it up nice and hot…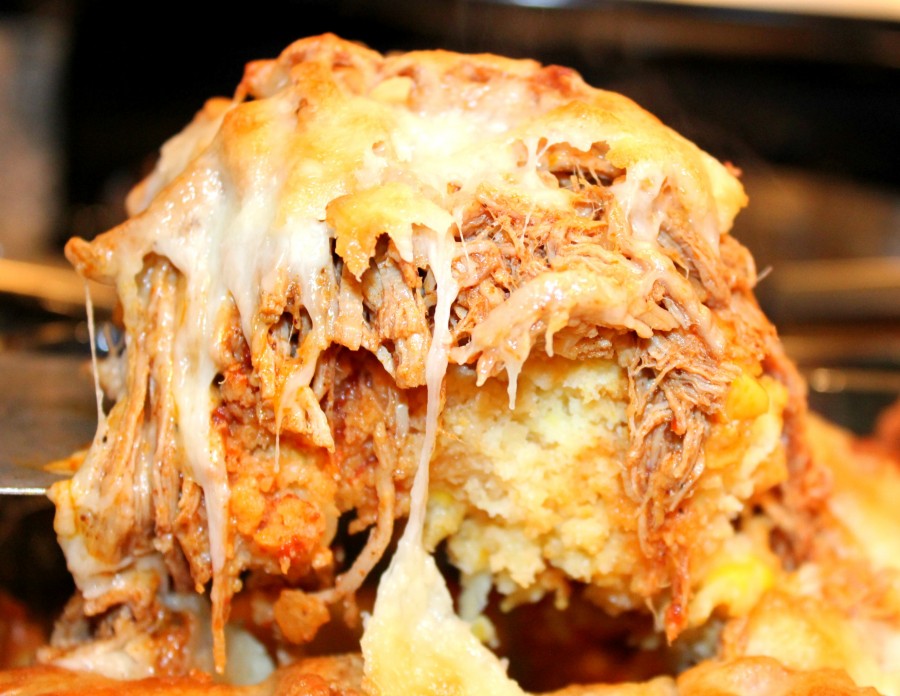 Grab a plate for um, YOU.. with some sour cream of course!
And then you can DIG IN!
Check out Smithfield Foods all across social as well:
FACEBOOK > TWITTER > YOUTUBE