I've partnered with Cobblestone Bread Co. to create this post! Enjoy!
Some of the best childhood memories were made around the table, sharing food and fun with family and friends.  Looking back on those delicious memories is what helps us to keep those times alive as we recreate special moments with food for our kids, and hopefully for generations to come.
That being said, once in a while it's nice to take advantage of being an "adult" and doing things oohh..just a little bit bigger, just a little bit better.. just a little bit more umm.. "grown up".
~And by "things"… I mean, sandwiches.
I really can't think of an easier way to step out of the kiddie-comfort-zone, than with our culinary-good-time-go-to…FOOD!  Yep, food!  After all, it's just food right? It's not like you went out and got that 2-seater, non-kid friendly sports car you've had your eye on…nope.  I'm talking about a decadent, simple yet indulgent sandwich that you can enjoy either alone, for a dinner party, or with that special someone after the kids are fed & bed!
Delivering flavors that hold true to your childhood sandwich roots, yet at the same time, satisfy that sassy adult palate we've all grown into.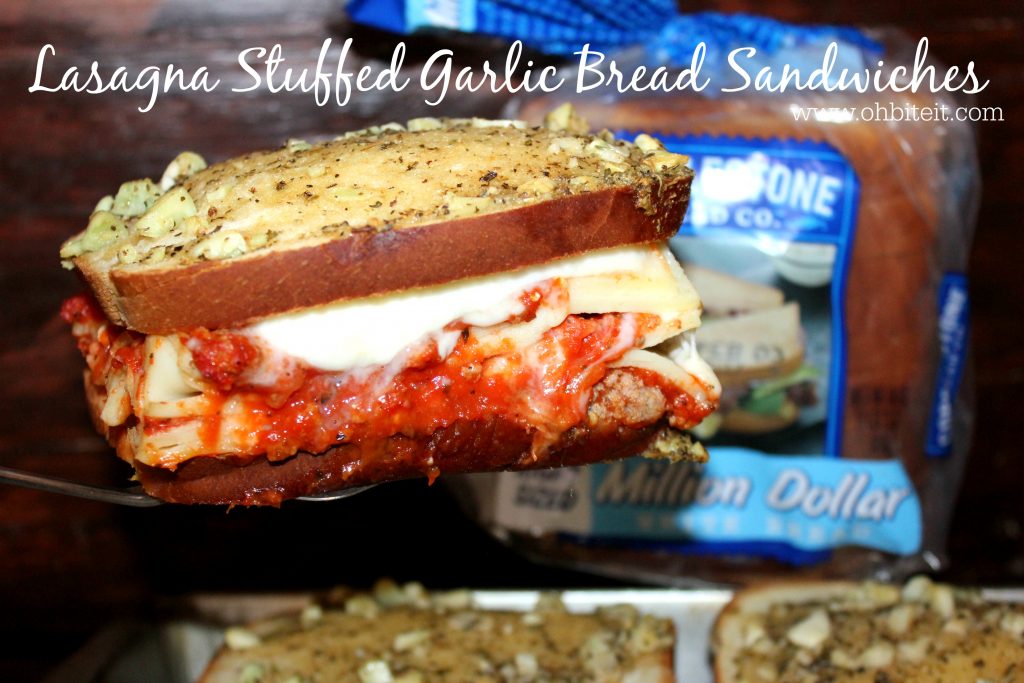 Thanks to Cobblestone Bread Co. Million Dollar White Bread, I was able to create a delicious, comforting, one-of-a kind "adult" sandwich, with flavors that are so intense, so complex, and so simple, it will have your inner kid AND your outer adult screaming for more (with your inside voice, of course)
These adult inspired sandwiches are filled with layers of cheesy, saucy, traditional lasagna, all snuggled between and held lovingly together with buttery, garlicy, perfectly seasoned, Cobblestone Million Dollar White!  In a matter of minutes, you can serve up this impressive and whimsical all new throwback of a sandwich, kicked up by many grown-up notches.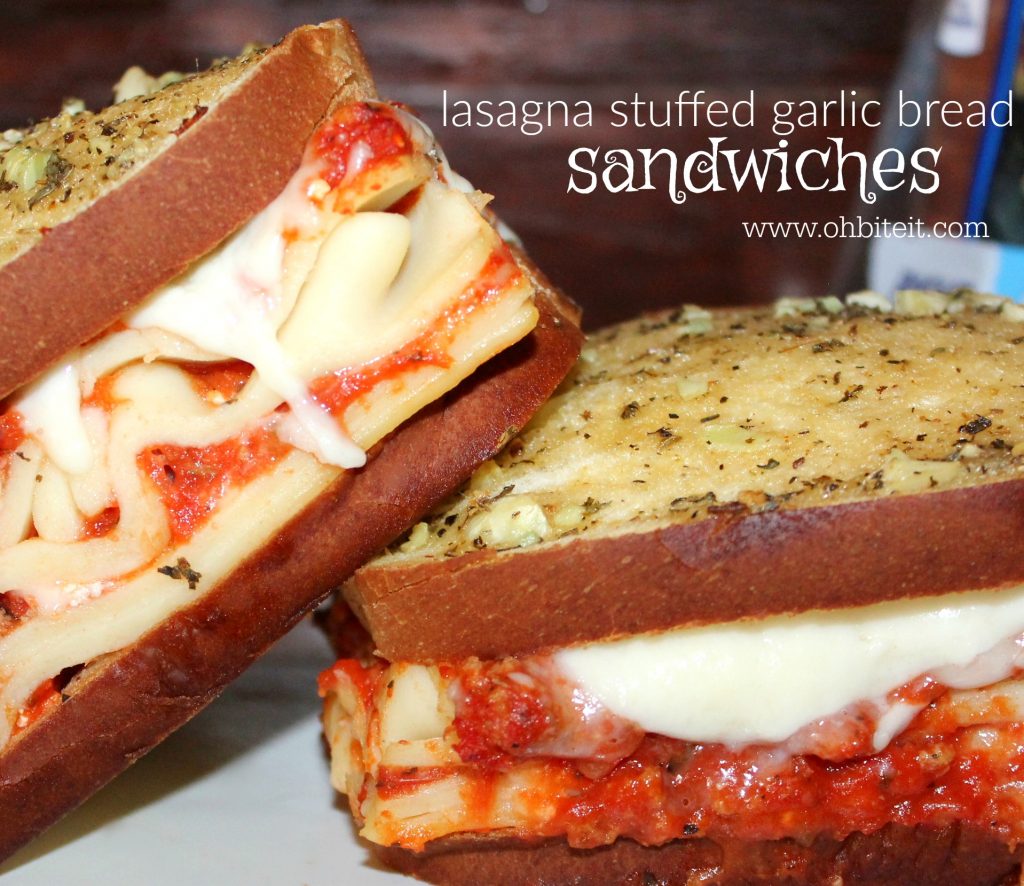 Cobblestone Bread Co. never fails to deliver top-quality, soft, sweet, rich flavors, SO fresh and SO good you could eat it all by itself!  From simple toast to start your day, to an indulgent, decadent dinner and everything in between, Cobblestone's Right Sized loaf is the perfect size for smaller households, or those who want variety!  It's like the bread you can buy at the bakery, and your sandwiches will be nothing short of brag-worthy!
What you'll need for 4 Sandwiches:
8 slices of Cobblestone Bread Co. Million Dollar While Bread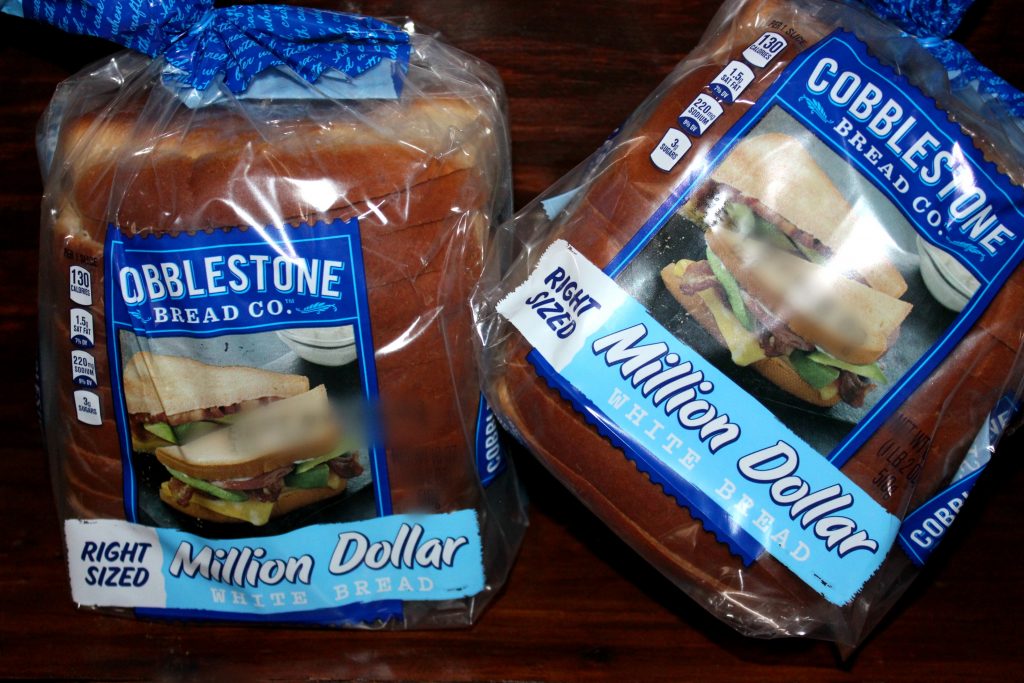 Lasagna (defrosted, if frozen), ..either store bought or homemade will work.
Fresh/soft Mozzarella Cheese.. (4-1/2″ slices)
Fresh garlic – 1/4 cup.. chopped to your size preference.
1 tbsp. grated parmesan cheese
Butter – 1/2 cup.. melted
Oregano OR Italian seasoning.. 2 tbsp.
A shallow sheet pan..
Instructions:
Make the garlic butter~
In a medium bowl, combine the butter, garlic, spices, and parmesan.. warm them together for a few seconds in the microwave just until melted. ..set aside.
Now, place 4 slices of the bread onto your baking sheet and brush with the butter…
Cut the lasagna into squares roughly the same size as the bread…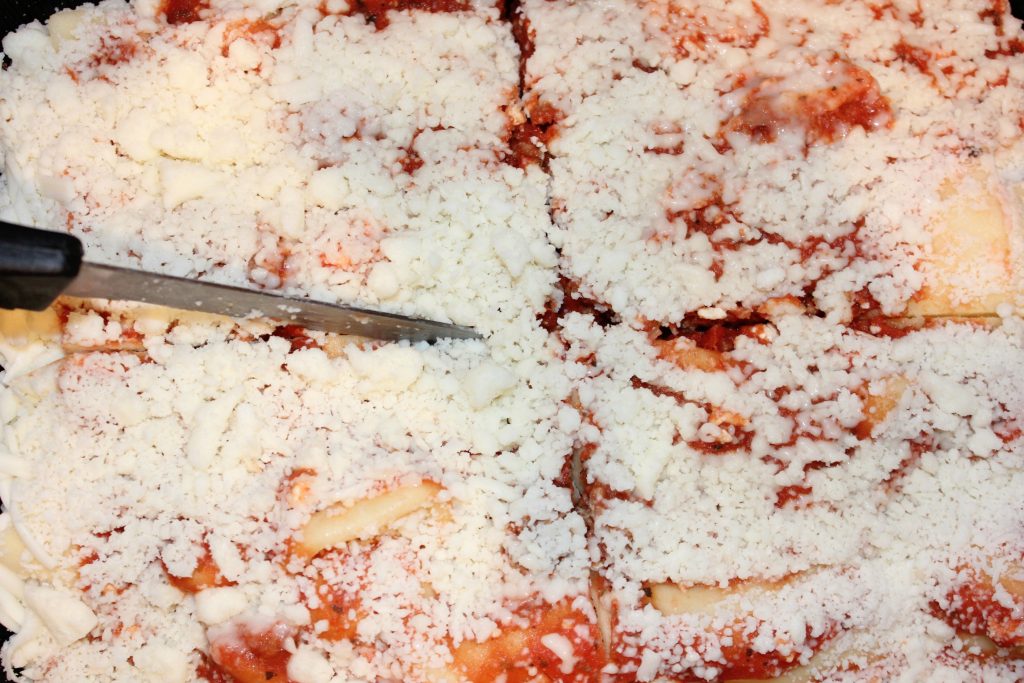 Top each bread slice with the lasagna…And add a slice of mozzarella to the top of each one…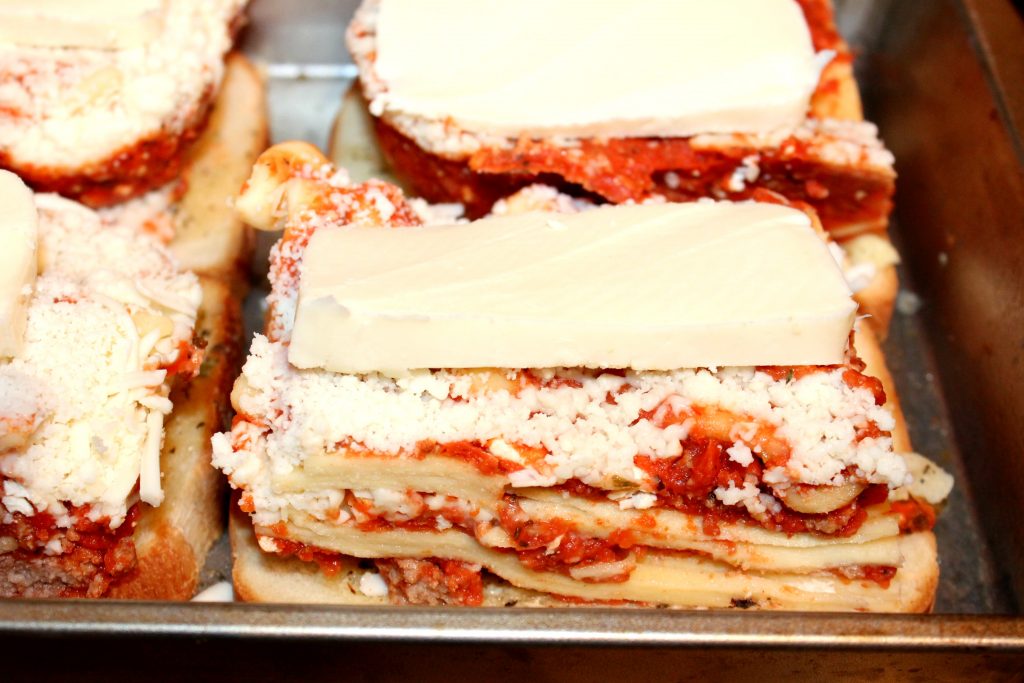 Now, top the lasagna with another slice of the bread, and brush the top with more of the garlic butter…
Cover with foil, and bake at 350 degrees for approx. 12-15 minutes, or until the lasagna is heated through.  Remove the foil and continue baking for a few minutes, just to crisp up the top of the bread.
Serve warm…
Plate it up…
And dig IN!  ~Enjoy!
Check out Cobblestone Bread Co. all across social as well, and share that bread LOVE!
FACEBOOK > TWITTER > INSTAGRAM > YOUTUBE > PINTEREST
And be sure to check out a couple of these other AMAZING Cobblestone Bread Co. varieties..
*I've partnered with COBBLESTONE BREAD CO. to create this post! Enjoy!