Nothing captivates my creativity quite like Pizza.  I can't tell you why, because I'm not really sure myself..lol, since as we all know, Pizza is pretty darn perfect as is.. but I just can't help myself.  Which brings me to the next thing that has screamed "mess with me" many times in my own head over the years.. "S'Mores" ..I just can't seem to leave them alone either, .. and SOooo, here we are.
Love it or hate it, Pizza and S'mores somehow found each other, and have now become that weird, mis-matched couple that everyone talks about on their way home from the party.  We can talk about them all we want, but somehow they seem work and outlast all the other couples that you know…  😉
As you can see, this method brings Pizza and S'mores together in a way that brings out the best of both their otherwise perfect worlds.  The pizza is perfectly crispy and hot, as it's lovingly smushed together .. bound by melty cheese and sassy sauce.. while providing that adorable form and function like only a S'more can provide.  (And will be the perfect pizza for camping..lol.)
~One bite and you'll understand what brought us here together..today.  So go jazz up Pizza night with some simple and fun Pizza S'mores, and check out the delicious 's'miles' that they provide.
~Make LOTS!
What you'll need: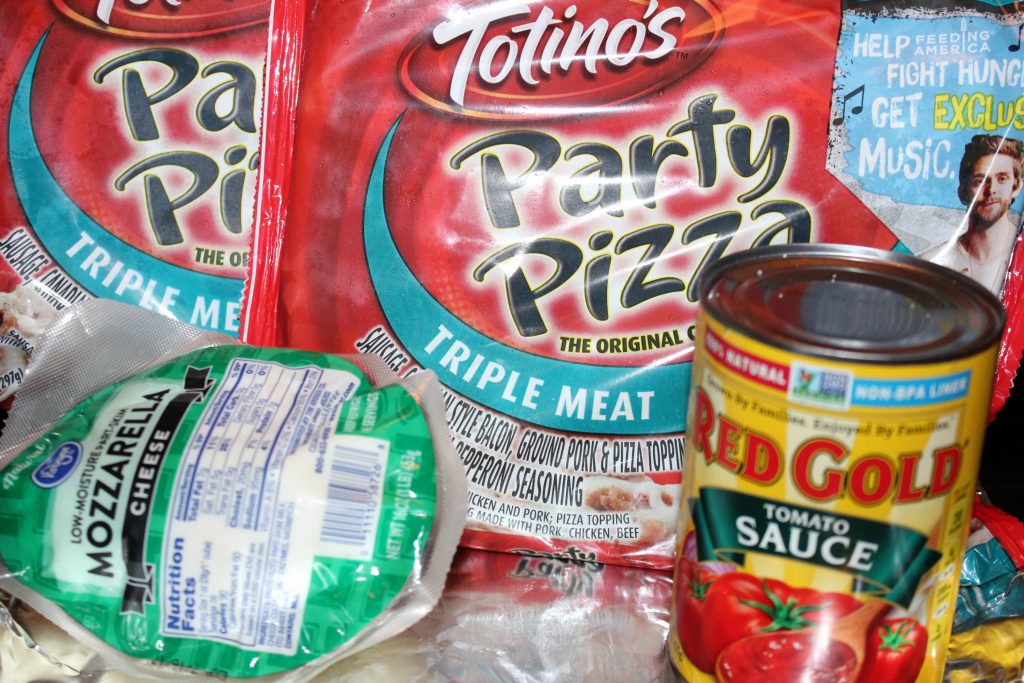 PIzza~  either frozen or fresh.. I used frozen!
Semi-soft Mozzarella cheese
Sauce.. your fave
Dippers, such as ranch etc. > optional
Toppings, such as hot pepper flakes, parmesan etc. > optional
Directions:
Cut your pizza into approx. 3″x3″ squares.. this is easiest to do when the pizza is cold, or at least cool..
Bake them at 350 degrees just to take the chill off for approx. 5-8 minutes, OR just until the pizza is warm and the crust is crispy…
… and then top every other square with a nice, generous layer of the mozzarella… and bake again for another 10 minutes or so, until the Mozzarella is MELTY!
NOW~  slather some of the sauce onto the cheese-less pizza squares…
and gently smush it together with one of the melty-mozzerella pizza squares, creating a hot and delicious — 'Pizza S'More'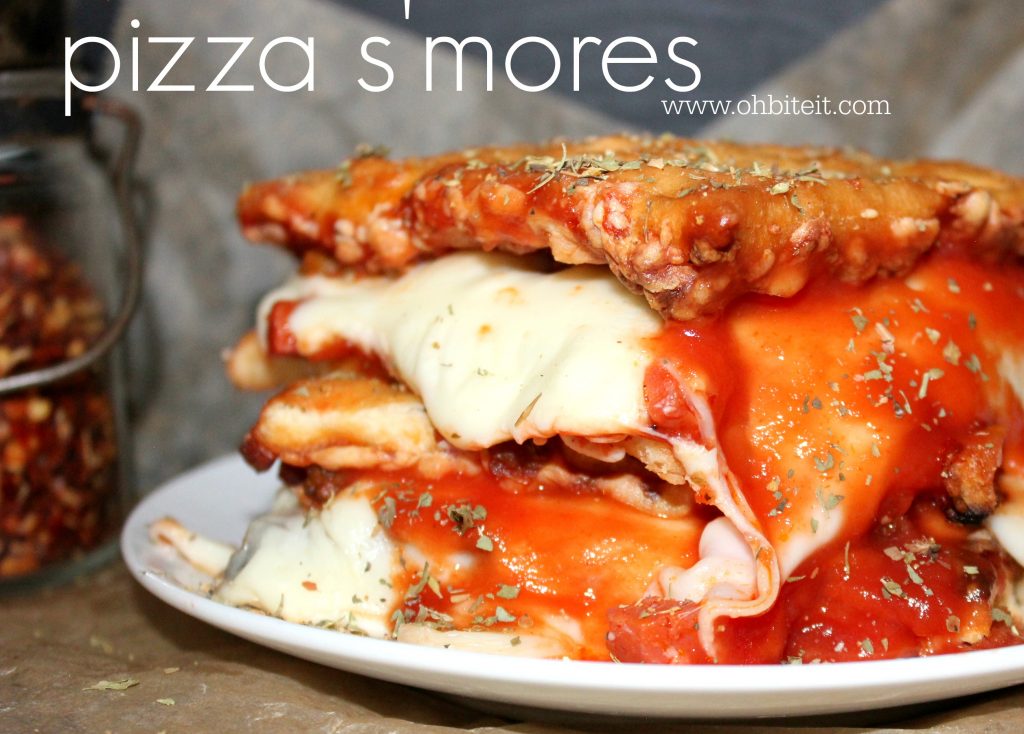 Serve them up super hot and crispy and gooey…
And dig in!  ~Enjoy!  😉