Even though you won't find any many salads here on this site, I'm always willing to make recipe exceptions for incredible, top quality products!  And this is one of those exceptions!  When Bob's Red Mill came-a-calling, I knew I'd be trading in my deep fryer for something wonderfully wholesome, and I couldn't have been more excited.
I've been a long time fan of Bob's and couldn't wait to share this healthy, and deliciously easy salad with you.  This salad is so packed with healthy and tasty goodness that you can serve it as a main course, or along side any of your favorite dishes.
What you'll need:
2 cups of cooked and cooled >>> Bob's Red Mill Organic Whole Grain Quinoa
1 can of Black Beans.. drained
1 can whole kernel corn.. drained
4-5 med. tomatoes.. diced
1 yellow squash.. diced
1 green zucchini.. diced
1-2 jalapenos.. diced
1 sm/med. onion.. diced
1 tbsp. garlic.. chopped
2 cups of chopped fresh cilantro.. optional if you don't like cilantro.
salt and pepper to taste
The dressing:
1/2 cup olive oil
freshly squeezed juice of 2 limes
1 tsp. cumin
In a medium bowl combine the lime juice, olive oil, salt and pepper, ..and cumin, mix until well blended. set aside.
Into the cooked quinoa add the diced tomatoes, onion, squash & zucchini, chopped garlic, black beans, corn, diced jalapeno, and the cilantro.. gently mix well to combine…
Now pour the dressing onto the salad, mixing well to incorporate…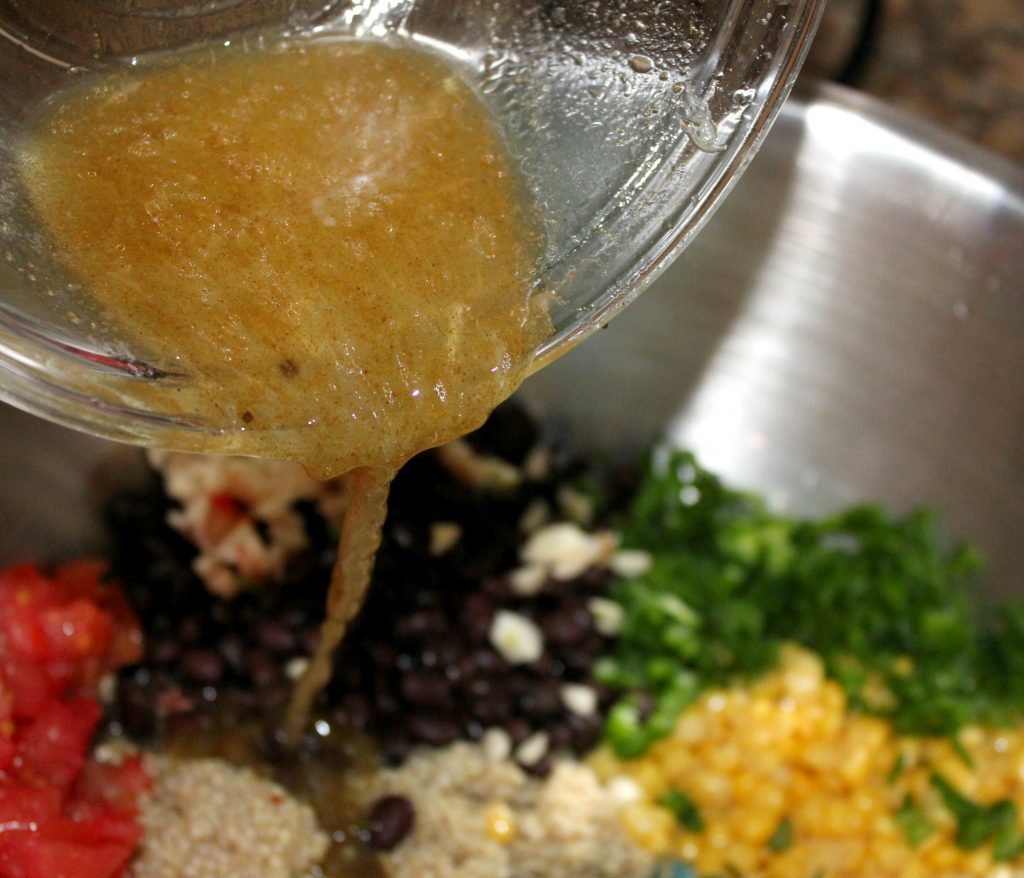 serve it up nice and chilled, maybe with some zucchini slices, and taste the goodness!  ~Enjoy!  🙂
Be sure to check out Bob's Red Mill all across social~~ and share the LOVE!
FACEBOOK > TWITTER > YOUTUBE > PINTEREST > INSTAGRAM