Imagine for a moment, a doughnut.  Just a simple, warm, tender, perfectly fried and fluffy orb of dough, driving your senses crazy with desire…lol.  Got that in your head?  Ok, now imagine that doughnut stuffed and by 'stuffed', I mean almost bursting at the seams with hearty, rich, and decadent, classic, good old Sloppy Joe filling.  Can you see where we're going now..  can you, see it!?
This combination is one for the record books.  I don't think I've ever had such an amazing culinary collision of flavors in my mouth at one time.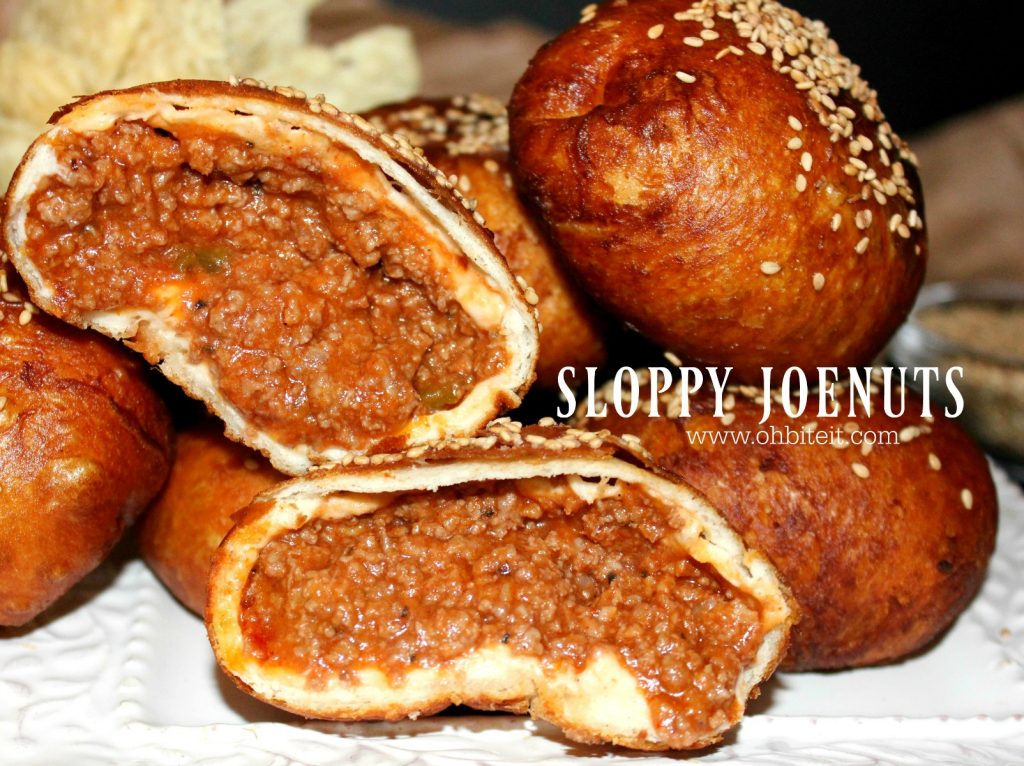 When you sink your lips into that buttery doughnut, and surrender to the glory that is..sloppy joe, your mouth, your stomach, and your soul won't know what just happened.  In a matter of minutes, you can have enough Sloppy Joenuts to generously feed a family of four, OR a family of you.. with plenty of leftovers for later.  You need to do this~  GO… do it.  🙂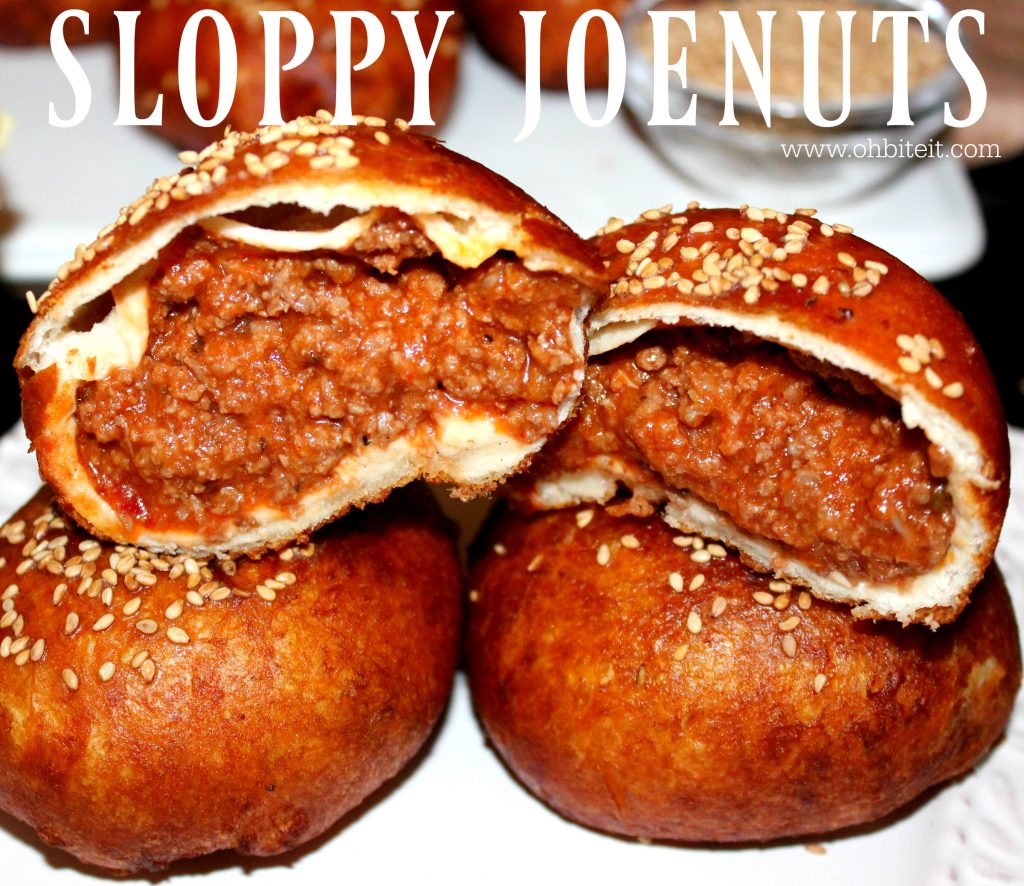 ~What you'll need for 8 super-stuffed Sloppy Joenuts:
1 container of pillsbury grands biscuits (8 count)
1 lb. lean ground beef
1 can Manwhch Original Sloppy Joe Sauce
1 tbsp. toasted sesame seeds
2 tbsp. butter.. melted
oil for frying.. I used canola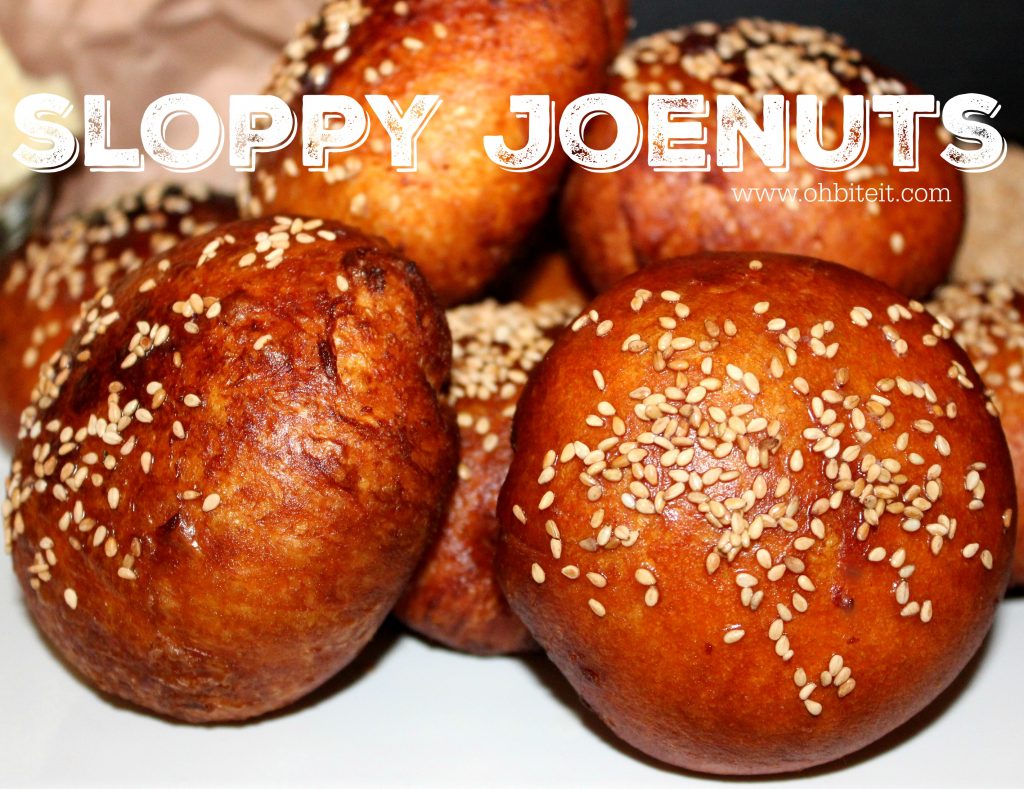 Directions:
Roll out each biscuit so it's evenly round…
Now, place a scoop of the sloppy joe filling into the center of the dough…
Wrap the dough around the filling, making sure to secure the dough together very well.  …set aside
Fill a medium pot approx. 2/3 of the way with the oil and heat it to 350 degrees.  Fry them up one at a time, until they're evenly golden on all sides…
Brush them with the melted butter…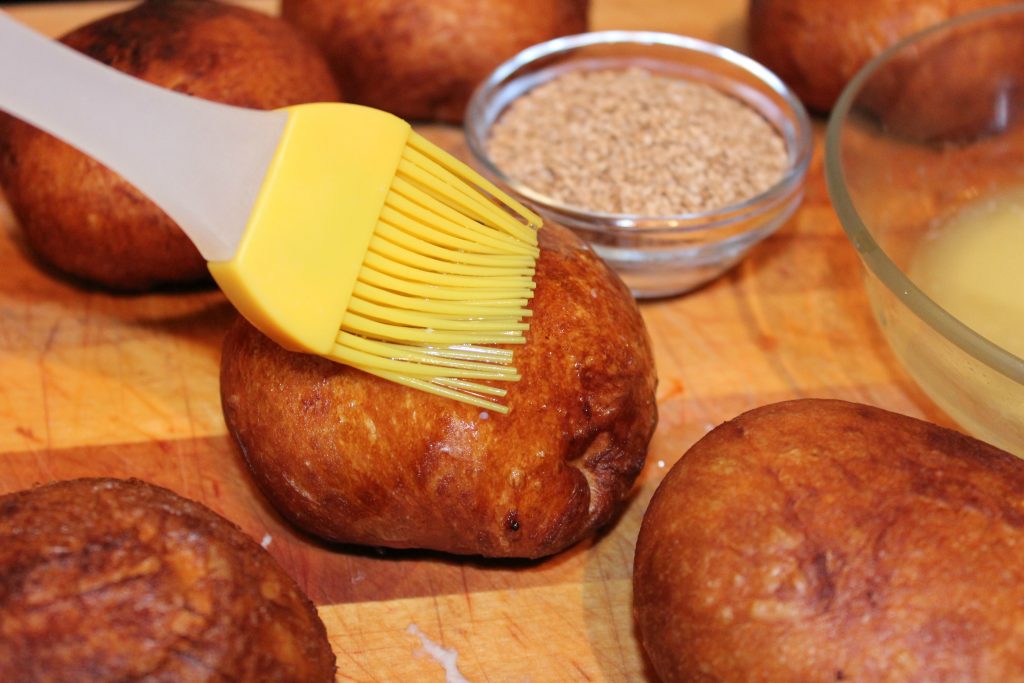 And a dash of sesame seeds.. (believe it or not, these little seeds add a lot to the texture and flavor)
Serve them up warm…  they go fast, so you might need to make more.
Dig in!  ~Enjoy! 🙂