Cinco de Mayo is upon us and we know what that means, .. fun, fiestas, food, and..patio weather!  Yep, things are heating up in the most festive way ever this time of year, and how do we celebrate? ..with food of course (and maybe a little drink..) 🙂
Just in time for the Cinco de Mayo festivites, TOSTITOS is at it again with its festive-food fare, by creating one of the most fun and interactive good-time offerings I've ever seen.
Check this out:  You can Pinata yourself.. yes, it's real and it's spectacular!
Just think about all the fun you and your closest family & friends will have, wacking away at a custom created Pinata version of umm..YOU! .. that's some Cinco de Mayo good times right there.  And as if that wasn't enough, you could also win $1,000.. Ole! 
You could win a piñata of yourself & $1,000!   

S

ee how it works

, and then create & share to get the party started.
And it just wouldn't be any sort of Cinco de Mayo celebration without chips, right??!  I'm not talking about just any chips, oh nooo..I'm talking about TOSTITOS Thin & Crispy Cantina Chips!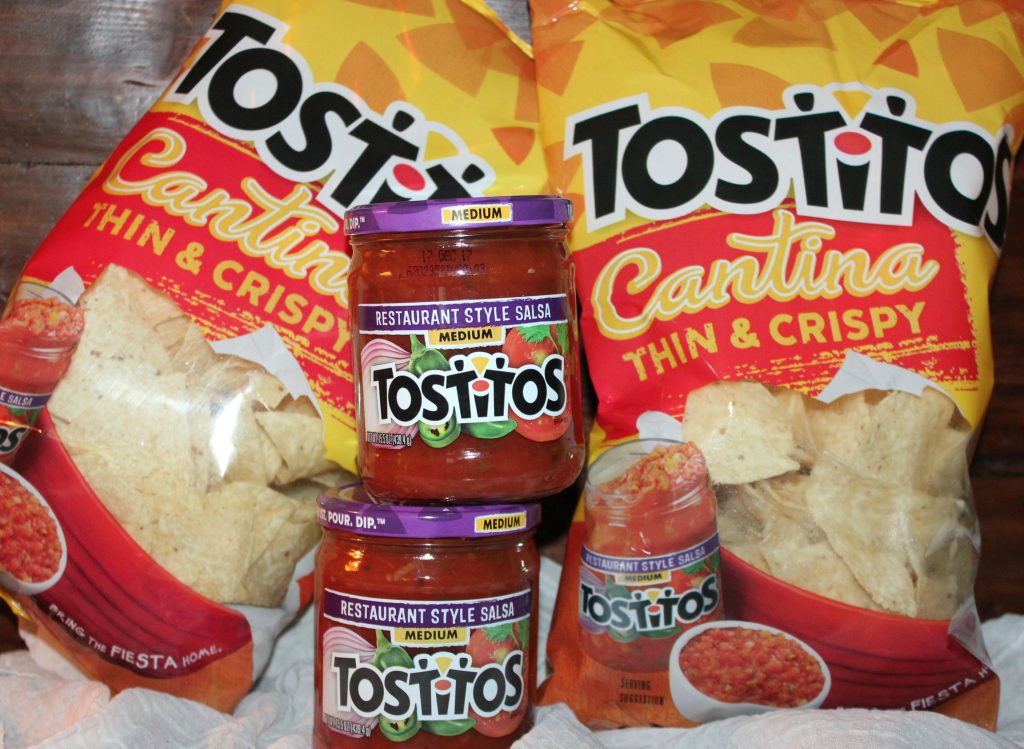 These are the chips that will turn your kitchen into a patio paradise with every crispy crunch.  Light and flavorful, they pair perfectly with TOSTITOS Restaurant Style Salsa!  Keep those hungry guests satisfied with some good old chip-dipping! 
Another Cino de Mayo snack necessity is a sweet treat to cool you off from all of that spice.. and what better sweet treat can there be than TOSTITOS NEW, limited Cantina SOPAPILLA Cinnamon & Sugar Chips?!!
~Yep, you heard that right!
TOSTITOS has done it again and blazed the snack trail with a festive, fun, and OH-SO-DELICIOUS chip, just in time for your Cinco de Mayo festivites!
These chips are everything you'd imagine they would be and more!  I'm talking about everything we know and love in a Sopapilla, from the cinnamon to the sugar.. and even to the HONEY, all brought to life in a chip.  Not only can you grab handfuls & go with these one of a kind chips, but you can also create an incredible dessert that will leave everyone talking long after Cinco de Mayo is over~
I've taken these incredible chips and turned them into a super simple, unique, and succulent dessert that will totally top off your meal.
Thanks to TOSTITOS, In a matter of minutes, you can serve up some "Sopapilla Dessert Nachos" that will take your taste buds on a Cinco de Mayo vacation to paradise.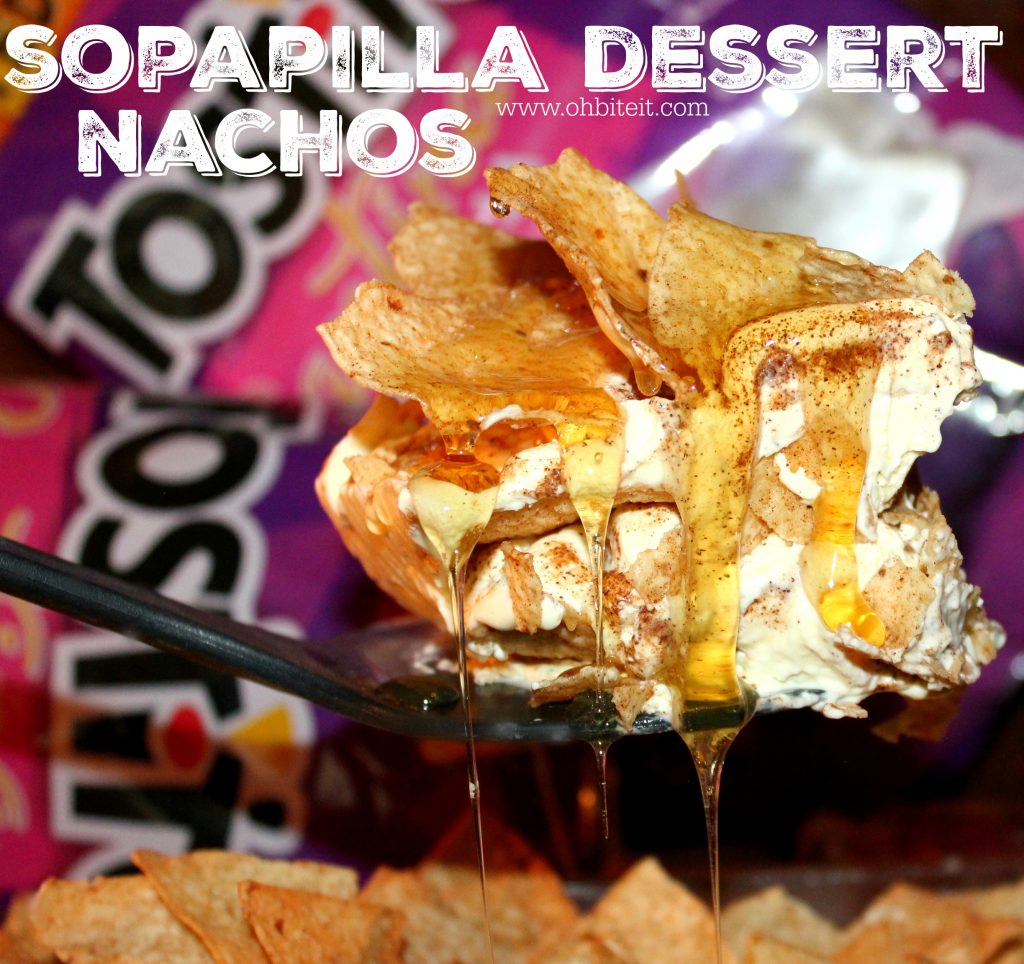 Layer upon creamy layer of icy cold, cheesecake cream, TOSTITOS Sopapilla Chips, cinnamon, sugar, and a sweet cascade of honey to top it off, …and now you're in decadent dessert business!  Here's HOW:
What you'll need: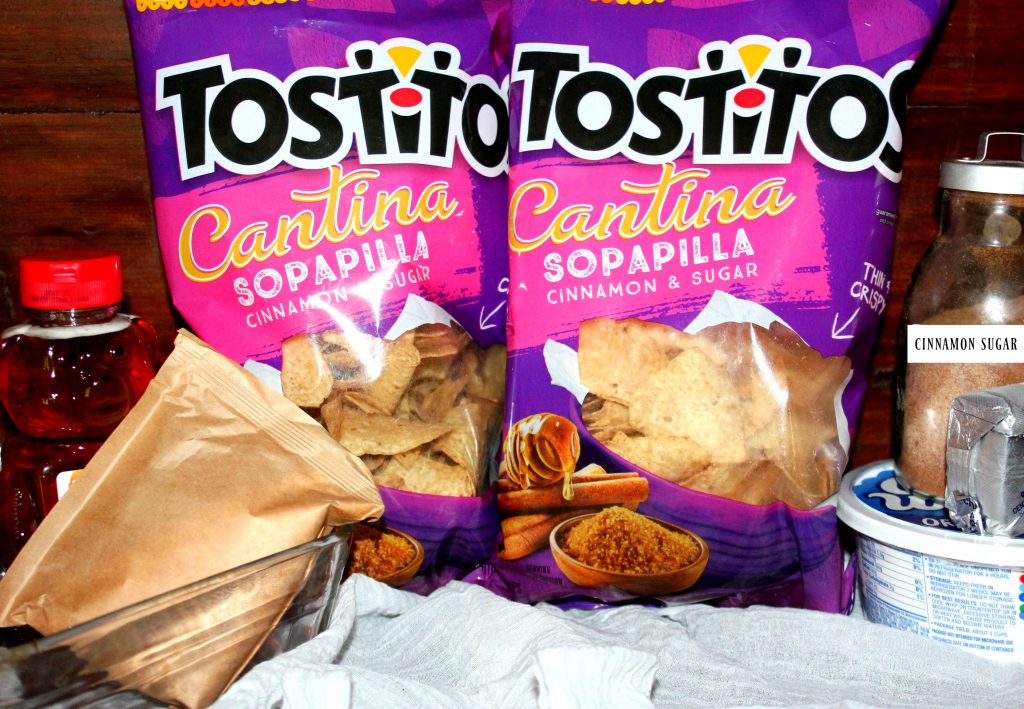 A freezer-safe pan/dish, I used a 8″x6″x3″ deep, glass pyrex dish
A food processor, blender, or muscles.
Approx. 2 bags of TOSTITOS Sopapilla Cantina Cinnamon & Sugar Chips *Get your TOSTITOS Sopapilla Chips ASAP, as these chips are only available for a limited time!
1- 8oz. block of cream cheese..room temp.
1- 5.1oz. box of instant vanilla pudding
1- 8oz. tub of cool whip topping.. defrosted
1- cup sugar
Garnish with~ cinnamon.sugar, and honey
Directions:
In a med bowl prepare the pudding, and set aside to firm up…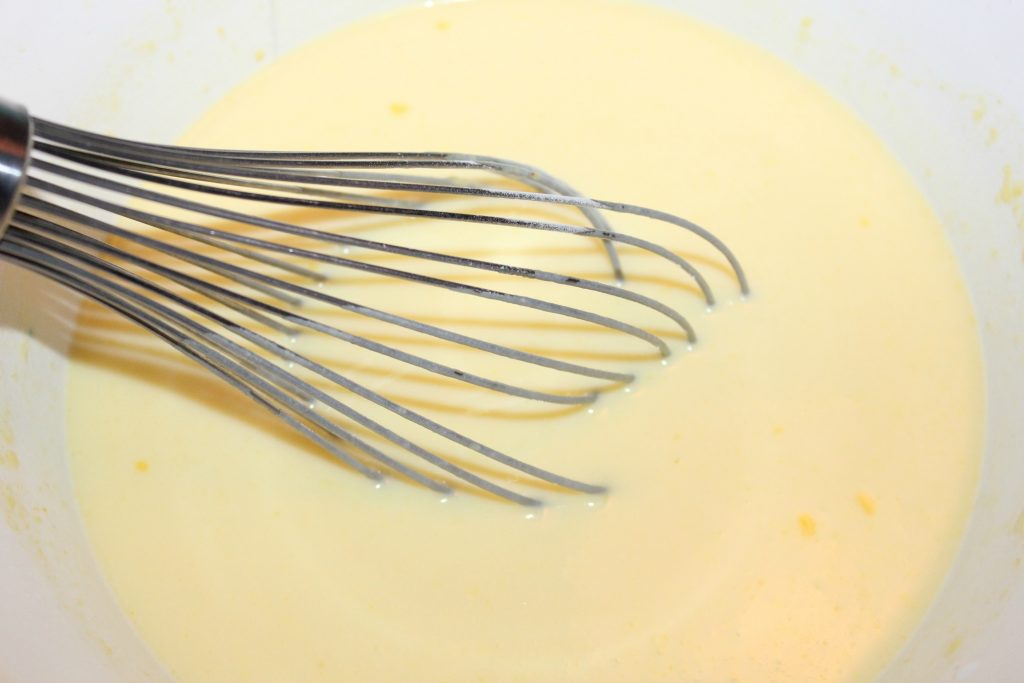 Now in the blender/food processor, add the cream cheese and sugar, pulse until blended…
Add in the cool whip…
And now add in the vanilla pudding, pulse until fully incorporated…
Layer some of the filling onto the bottom of the pan…
Now add an even, but generous layer of chips…
Top with more filling, and sprinkle on some cinnamon/sugar…
And continue the layering, until you get to your desired level of layers..lol.  Top the whole thing with a nice layer of chips…
And into the freezer it goes for approx. 1 hour, or just until it's frozen to your liking…
Serve it up nice and chilled, with a beautiful cascade of honey, just to drive home those authentic Sopapilla flavors…
And then dig into the most flavorful and refreshing dessert nachos you'll ever have!  ~Enjoy! 🙂
BE SURE TO go Pinata yourself for a chance to win $1,000.00!  And thenFOLLOW

TOSTITOS

all across social media, to share the delicious love!
This was a paid and sponsored post by TOSTITOS, however.. all opinions are my own!  #Ad #Sponsored