Have you ever been going along, minding your own business, just living your life.. when suddenly you start wondering what it would be like to pop an entire meatball sub into your mouth without alarming and grossing out innocent onlookers?  No, you say? …well, I'd love to say that I haven't either, but ..ummm, we're all here right now for a reason..just saying!  😉
So instead of trying to make sense of why I had this thought, I used that energy to make these babies a reality.. and this is what happened!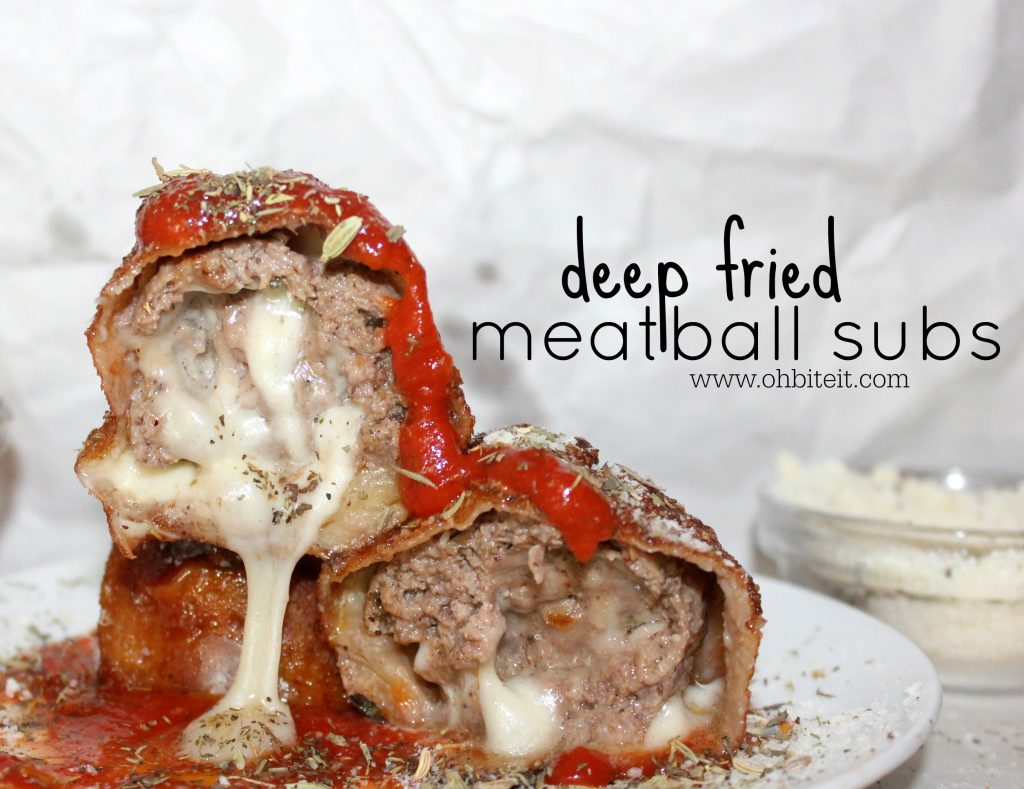 Yep, you're looking at a delicious, whimsical, easy to make..easier to eat, meatball sub!  Perfectly seasoned, juicy, tender beef that has been loving stuffed with provolone, and then wrapped and fried to crispy, crunchy perfection.
These 1-2 bite cheesy meatball wonders are honestly one of the best little snacks I think I've ever tried, and SO simple to make it's almost embarrassing.. almost…lol!  But let's be honest, nothing is ever quite embarrassing enough to stop me from serving up evidence of my laziness in the form of tasty treats every. single. time.
Make these for game day, movie night, or as a fun lunch for the kids.. but just make them, you can't go wrong!  And YES, you can totally substitute the beef for turkey, chicken, even veggie burgers if you'd like!  DO IT!
~Make LOTS!
What you'll need:
1/2 lb lean ground beef (or any ground meat of your choice)
2 eggs (one into the beef, one used as egg wash)
seasoning for the meat, ..your choice.
1″ cube/piece of cheese per meatball…. I used provolone
large egg roll wrappers, one per meatball sub
oil for frying..veg or canola
sauce for dipping, (seasoning and grated parmesan for garnish..optional)
Directions:
In a medium bowl, combine the meat, one egg, and seasonings of your choice (I used onion powder, chile powder, oregano, salt and pepper)…mix well!
Make your meatballs, approx. 1-2″ and stuff them with cheese.. making sure to wrap the meat completely around the cheese…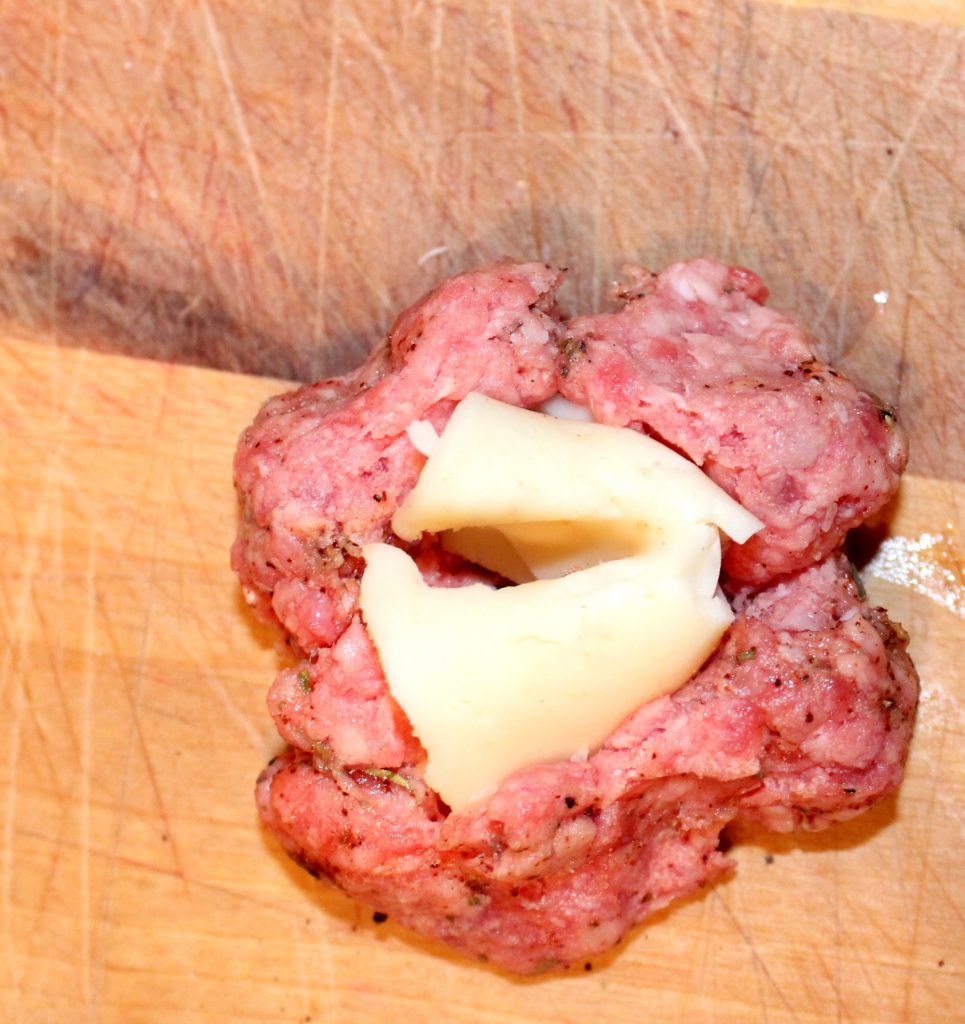 Set one meatball in a egg roll wrapper….
Mix up the egg…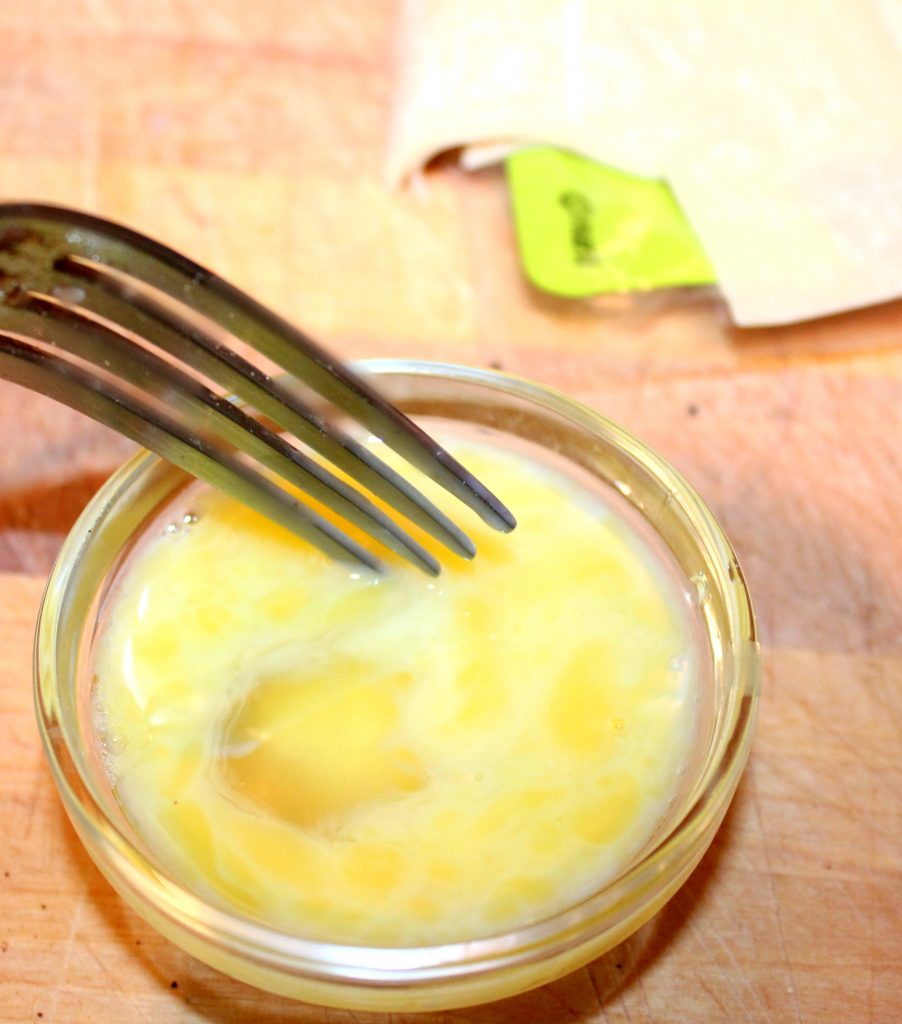 Brush the edges of the wrapper with the egg…
Roll the meatball up inside the wrapper, sealing it completely.. and using your hands to kind of squeeze them and secure them in a tight, ball shape…
Heat your oil to 350 degrees, and fry them up one or two at a time for about 3-4 minutes to ensure that the meat is fully cooked through..and they're golden on all sides…
Serve them up warm, with some sauce..
And some cheese on top if you'd like…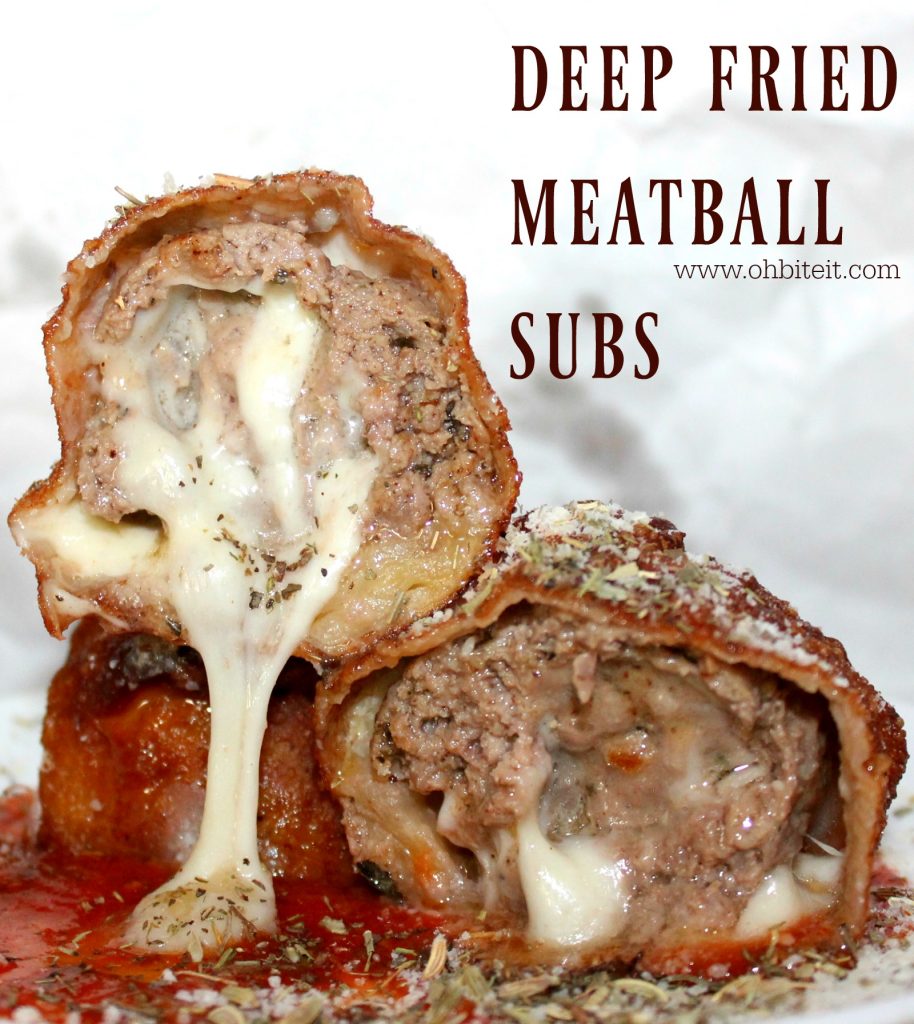 Then do what you do best.. DIG IN!  ~Enjoy!  🙂