OMG! Kit Kats have got to be one of my all-time favorite candy.
Everything from those perfect chocolate edges, to the crispity-crunchy wafers, makes me so happy.  That's why as soon as this idea popped into my head, I knew that I just had the perfect excuse to buy a TON of Kit Kats and make it happen.
And here we are!
I present to you an incredibly whimsical and delicious new way to enjoy one of life's greatest candy pleasures~  KIT KAT FRIES!
That's right.. Kit Kat fries!
Our favorite candy has now become finger-food for fun people…and all I can say is make LOTS!  In a matter of minutes, you can be munching and crunching away on the best fries you've ever had.  Now, I'm not going to tell you that these are better than a plain Kit Kat, because let's face it.. they're perfect as is, but these super crunchy, warm, melty, easy-to-eat Kit Kats are nothing short of spectacular!
Served warm, your lips will first experience the sweet and subtle taste of the sugar, that's only made better by the lightest, crispiest, crunch ..until you bite into that melty and warm chocolaty Kit Kat!  It's an intense experience..be prepared..lol
Jazz up movie night, snack time, or dessert..and go fryyourselfup some Kit Kats!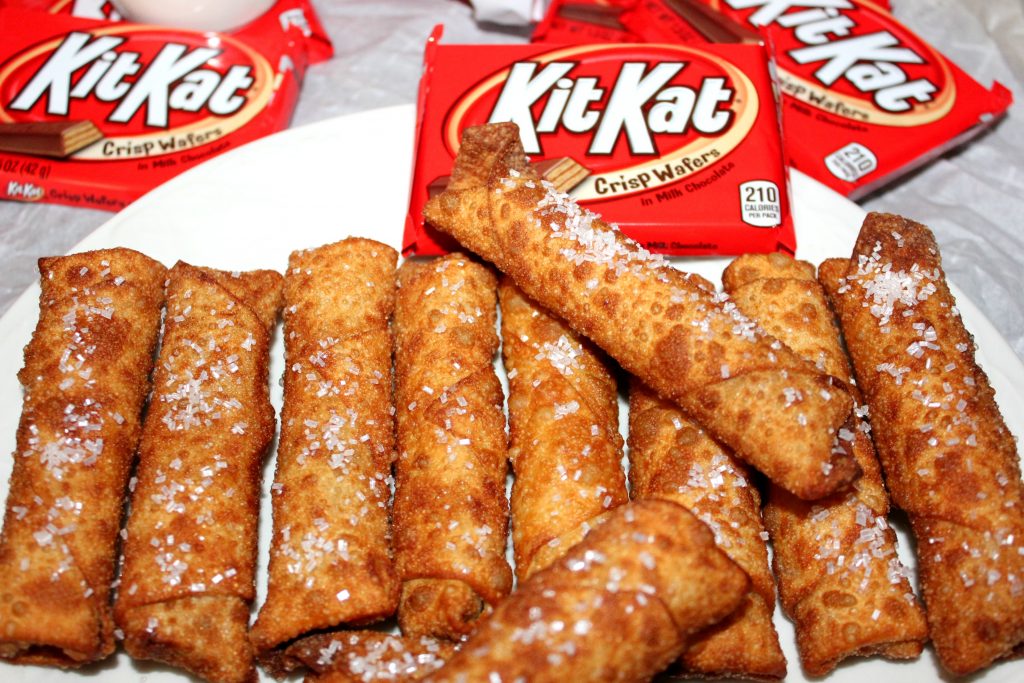 What you'll need: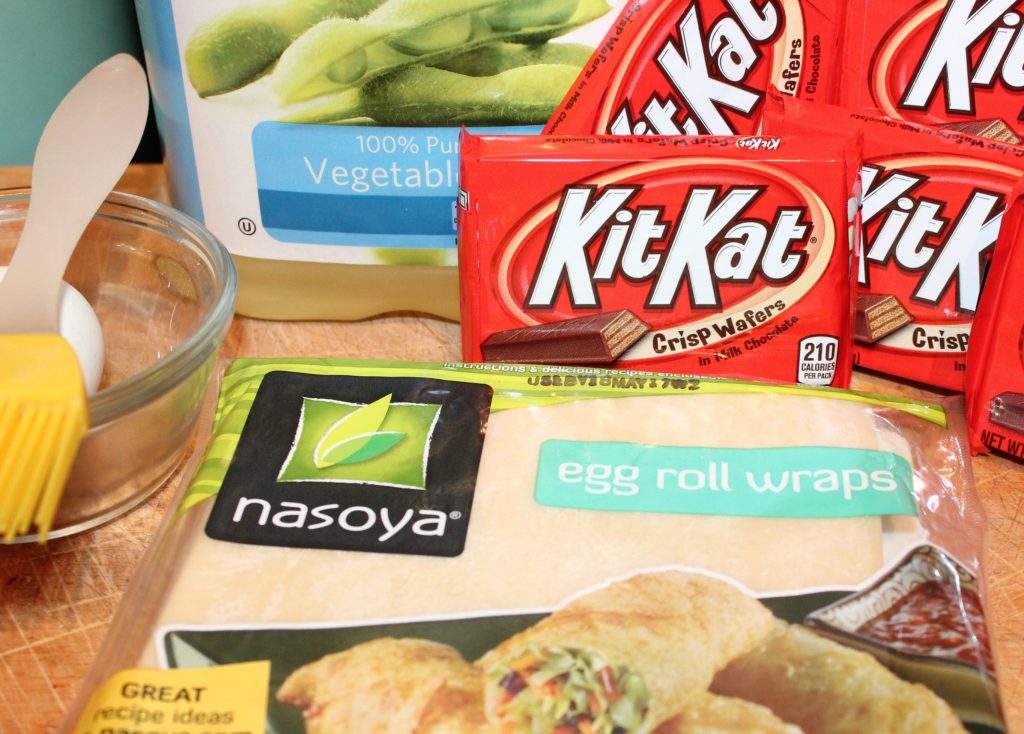 Kit Kats.. one per fry
Egg Roll wrappers.. large
1 egg and a splash of water mixed up for egg wash..
Coarse sugar for sprinkling, and to MIMIC salt.
oil for frying.. canola or veg work the best
caramel for dipping.. optional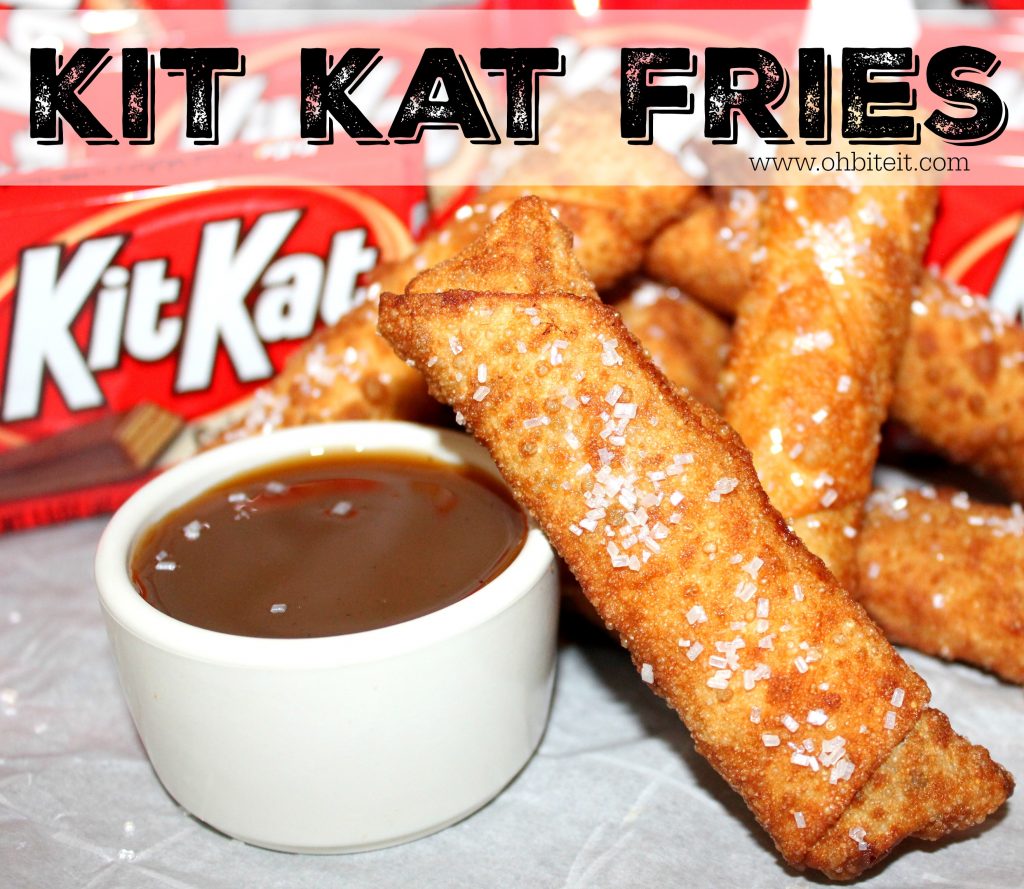 Directions:
Prepare the egg wash by simply mixing one egg with a splash of water.. set aside.
Now, lay out one of the wrappers and place a Kit Kat across the wrapper, diagonal from the corner…and roll it up, making sure to bring the edges of the wrapper in as you roll…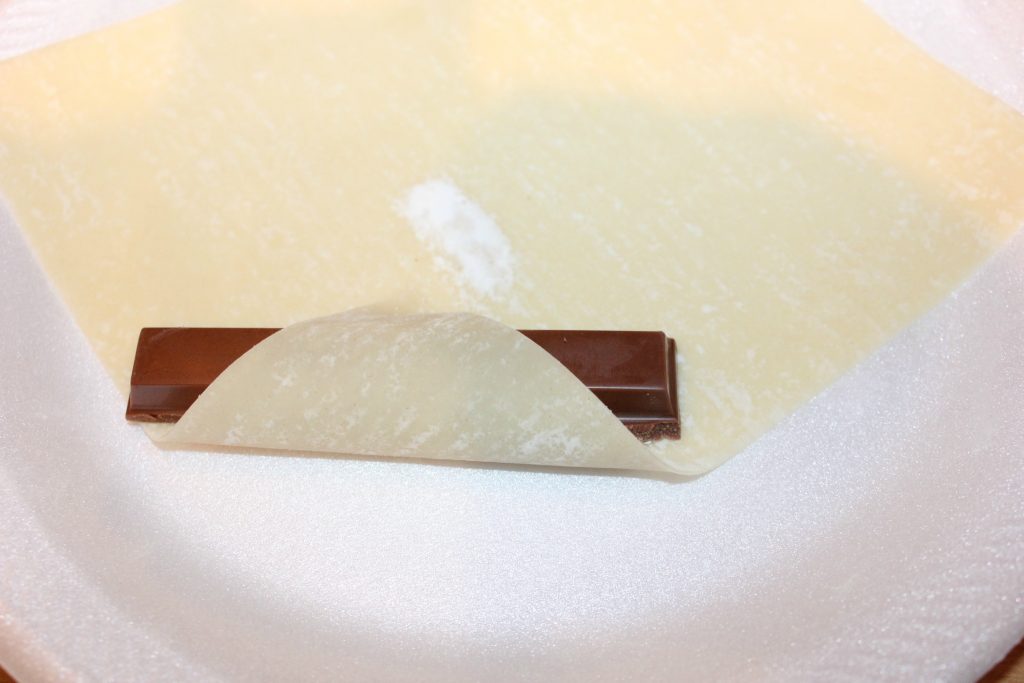 Brush the final corner with some egg wash and seal up the Kit Kat VERY well…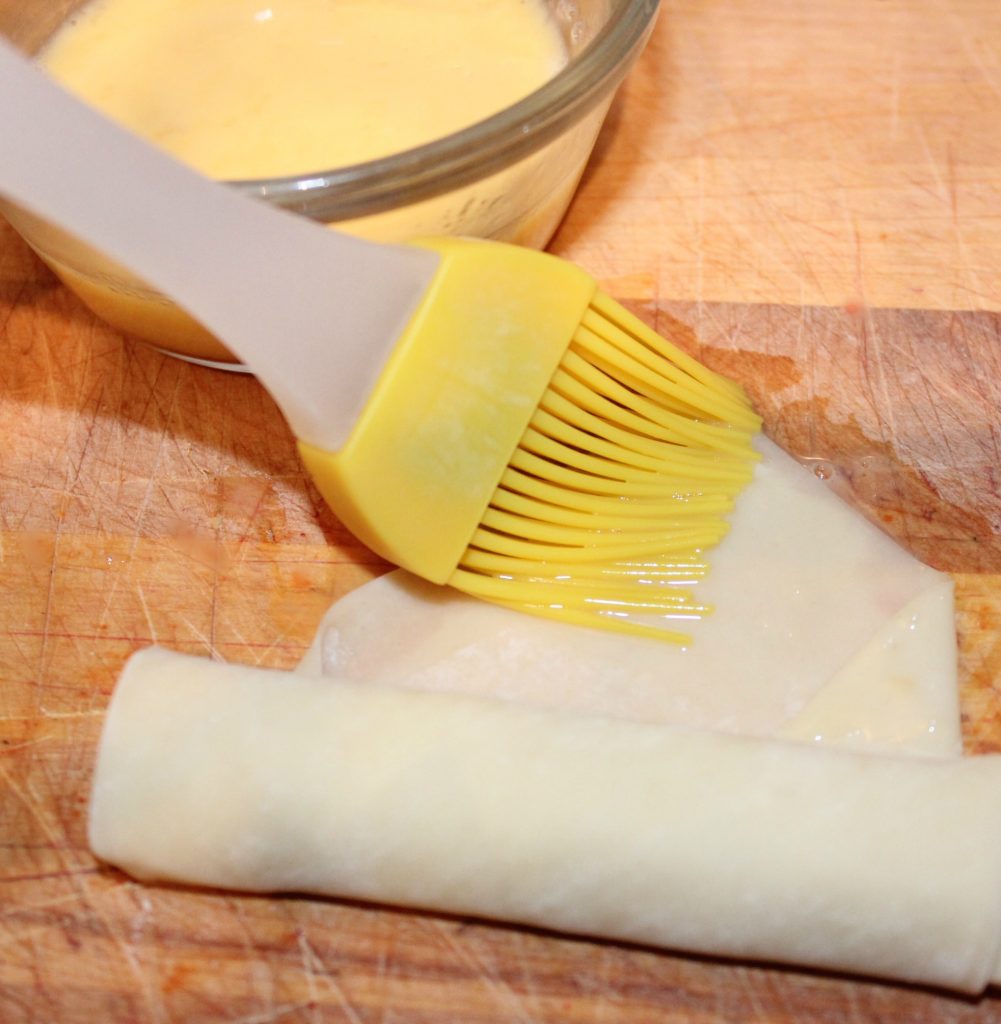 Gather them up and prepare them for the fryer, as you heat your oil to 350-360 degrees…
Fry them up one or two at a time, as they get golden super fast!
While they're HOT, sprinkle them generously with the sugar…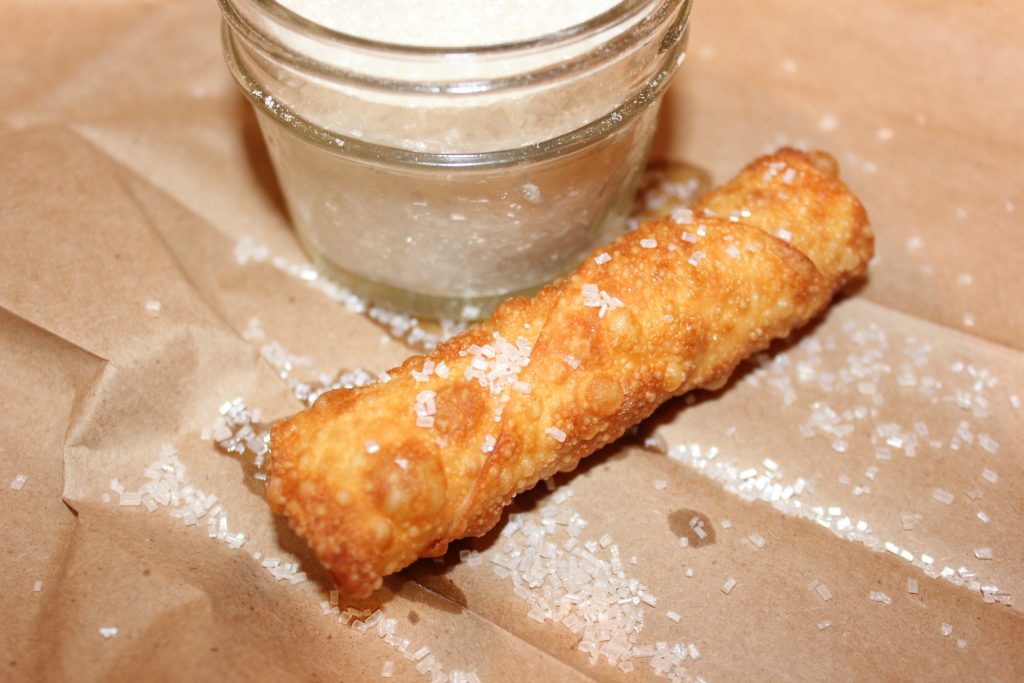 Serve them with some caramel for dipping, if you'd like…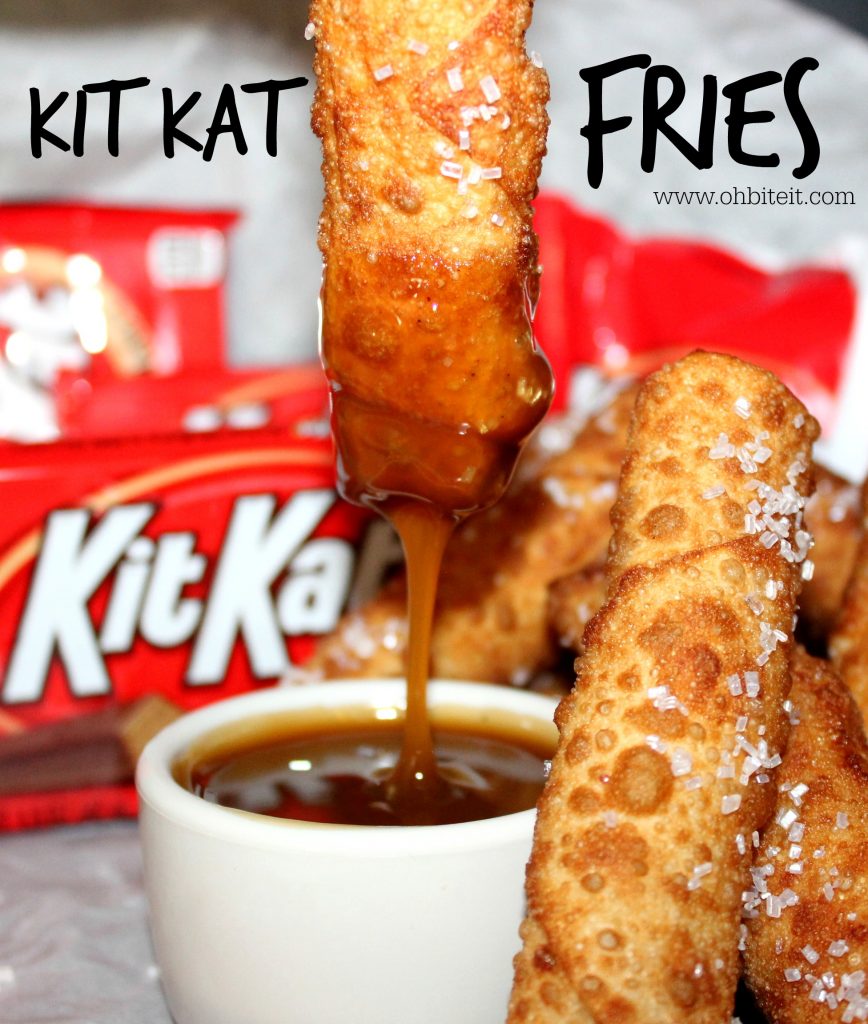 You won't need to let anyone know that they're ready, why? ,,, because at this point, they will all be standing on top of you…
Waiting for you to share…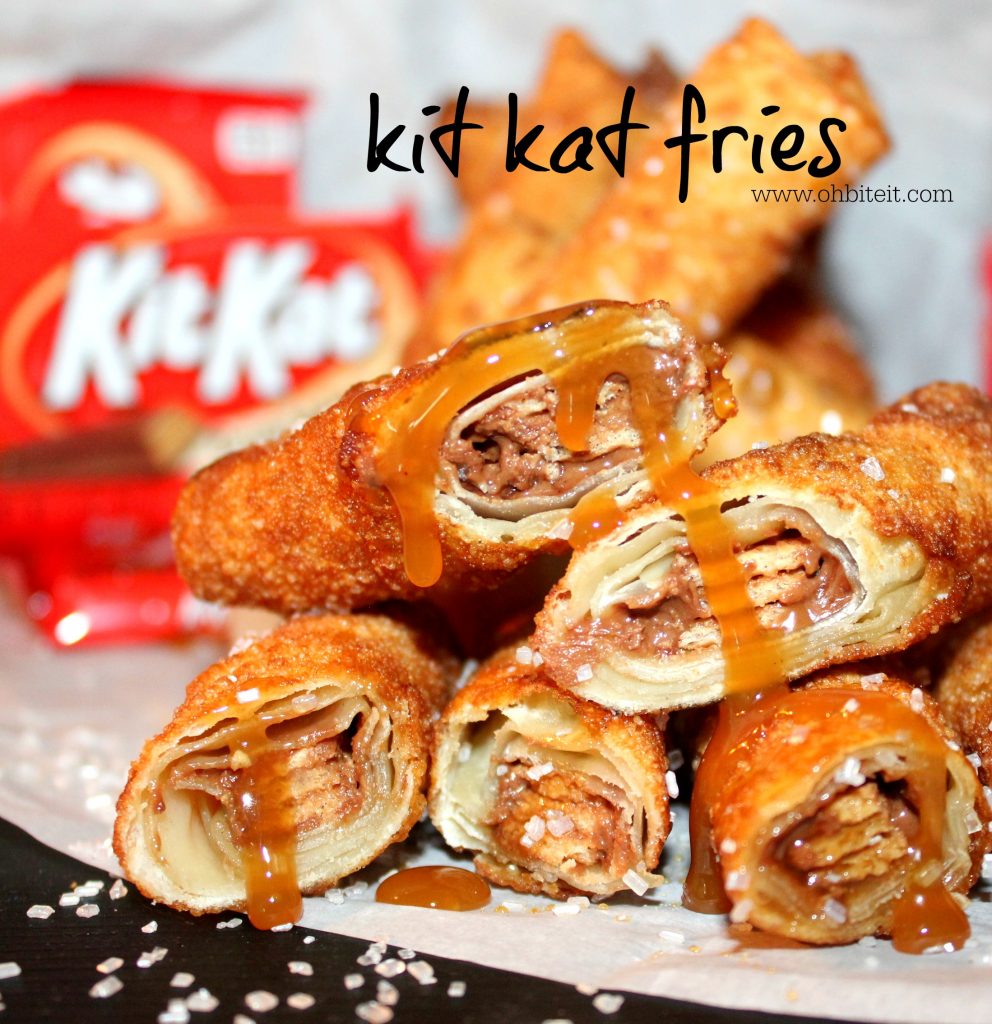 OR not….!  ~Enjoy! 🙂