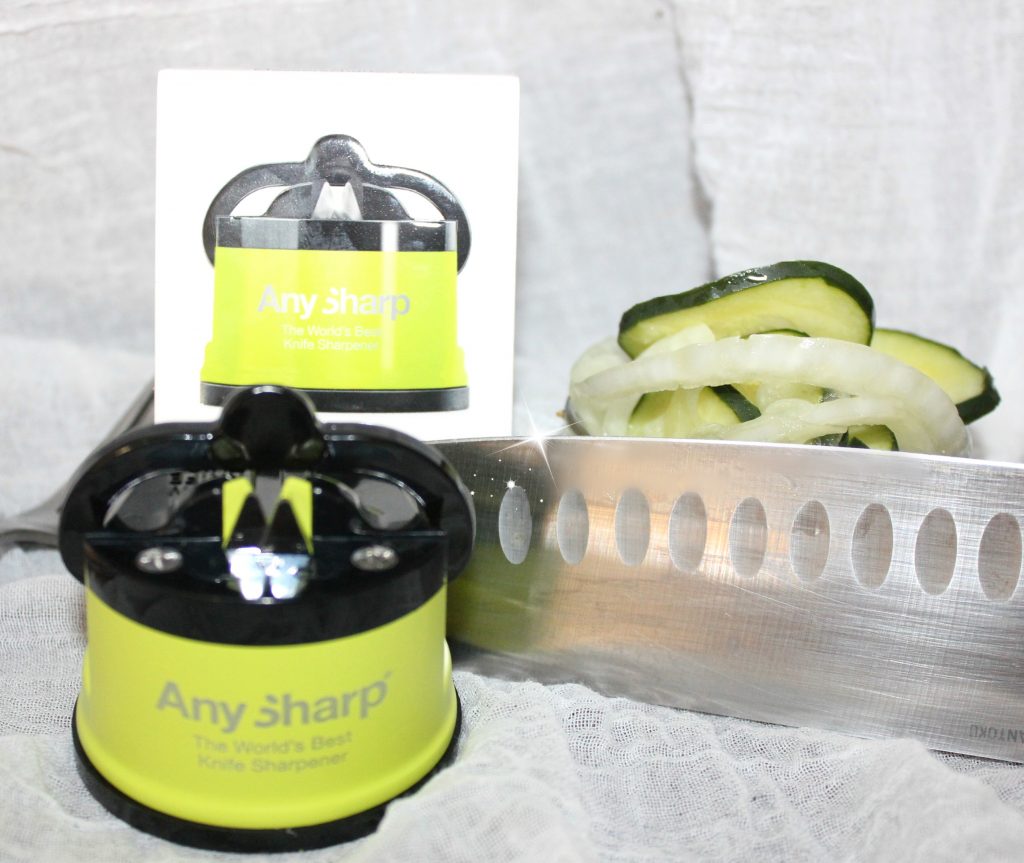 Gone are the days when you needed to spend hundreds of dollars on overrated knives, just so you'd have a super sharp blade.  It's true, those days are gone, thanks to handy little gadgets like this that will turn almost any knife into a chef's slicing-dream come true.
Any Sharp is one of the most incredible and easy to use knife sharpener that I've ever used.
World's Best Knife Sharpener
With a PowerGrip suction cup for safer, hands free use
Save your old knives, make cutting easy again!
"Whether you're slicing meat, dicing vegetables, or carving the Sunday Roast, a sharp blade makes cutting effortless. AnySharp Knife Sharpener restores a super sharp cutting edge to blunt knife blades that have dulled with use."
Works with all your knives – even serrated blades!
"The unique, patented AnySharp Knife Sharpener uses tungsten carbide technology to extend the life of almost any knife. AnySharp works on virtually any steel knife, including expensive hardened steel knives and even serrated blades (like bread knives and hunting knives), making it unlike any knife sharpener, sharpening steel or sharpening stone you've ever used."
Be sure to check them out across social and share the LOVE!